Last year I started to work on this little physics based local multiplayer game, which is basically just a 2D worm football/worm death match where a character is being controlled by multiple players.
I left the project in the depths of my hard drive while working on other work/hobby projects.
Fast forward to this day, since I'm unemployed for a bit annoyingly long time now and bored, I got back to it last week and finished up some stuff to make it somewhat playable.
If you are controlling a worm alone, with a controller the left joystick will move the left head, and the right joystick will move the right head. Holding down the rear buttons RB/R1 or LB/L1 will make the worms grab stuff, even walls so you can climb everywhere. The triggers are the use buttons that can activate items that the worm is holding.
If you are sharing a worm, you will only need to use the left or the right side of the controller.
With keyboard, you have WASD for the left head, and arrows for the right head.
Left/Right Shit for grabbing, and Left/Right Ctrl for useing items.
To win a match, you will have to take the yellow ball to your flag 3 times or kill the other worm.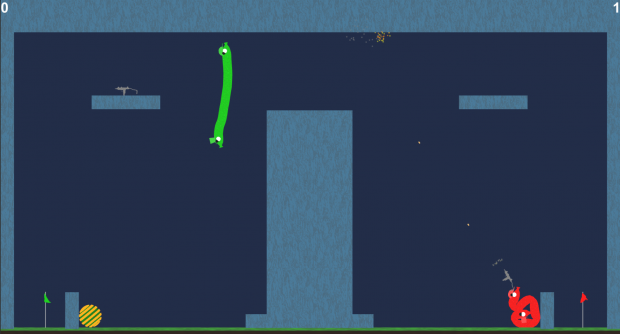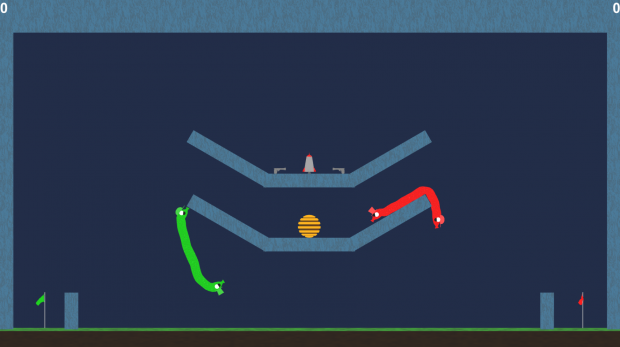 There are only 10 level that loads randomly, 2 melee weapons, and 4 guns.
More content will be added to the next version, but first I want to make sure the movement and other systems are finished before adding maps/itemsé Since thouse might not work nicely with the modified controll systems, and would just cause extra work later on to balance up.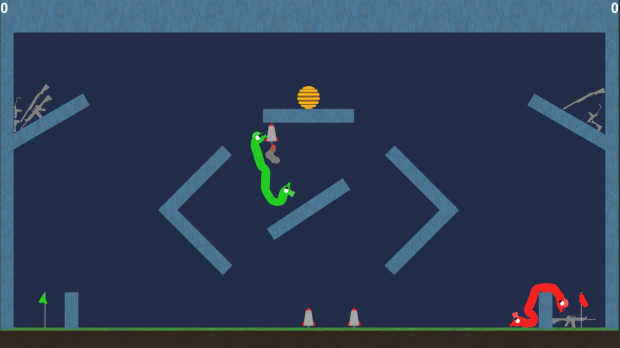 The still buggy lobby: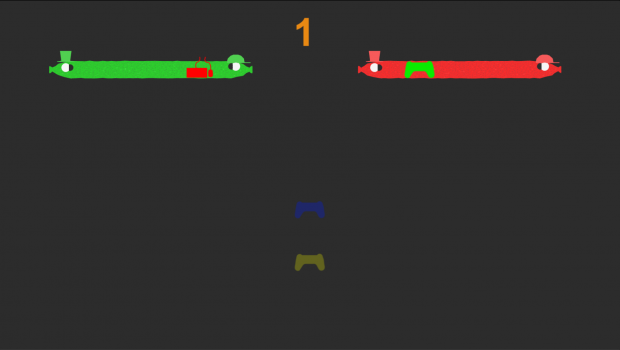 But that's it for now, if you have a buddy to try it I would be super happy if you could give some feedback.
If you can play it alone only, that's ok too. Still can have some nice helping feedback on the movement system, even if not on the actual pvp/coop gameplay.