Been a while since the last proper dev log - here's what we've been working on in anticipation of next week's content update!
NEW BOSS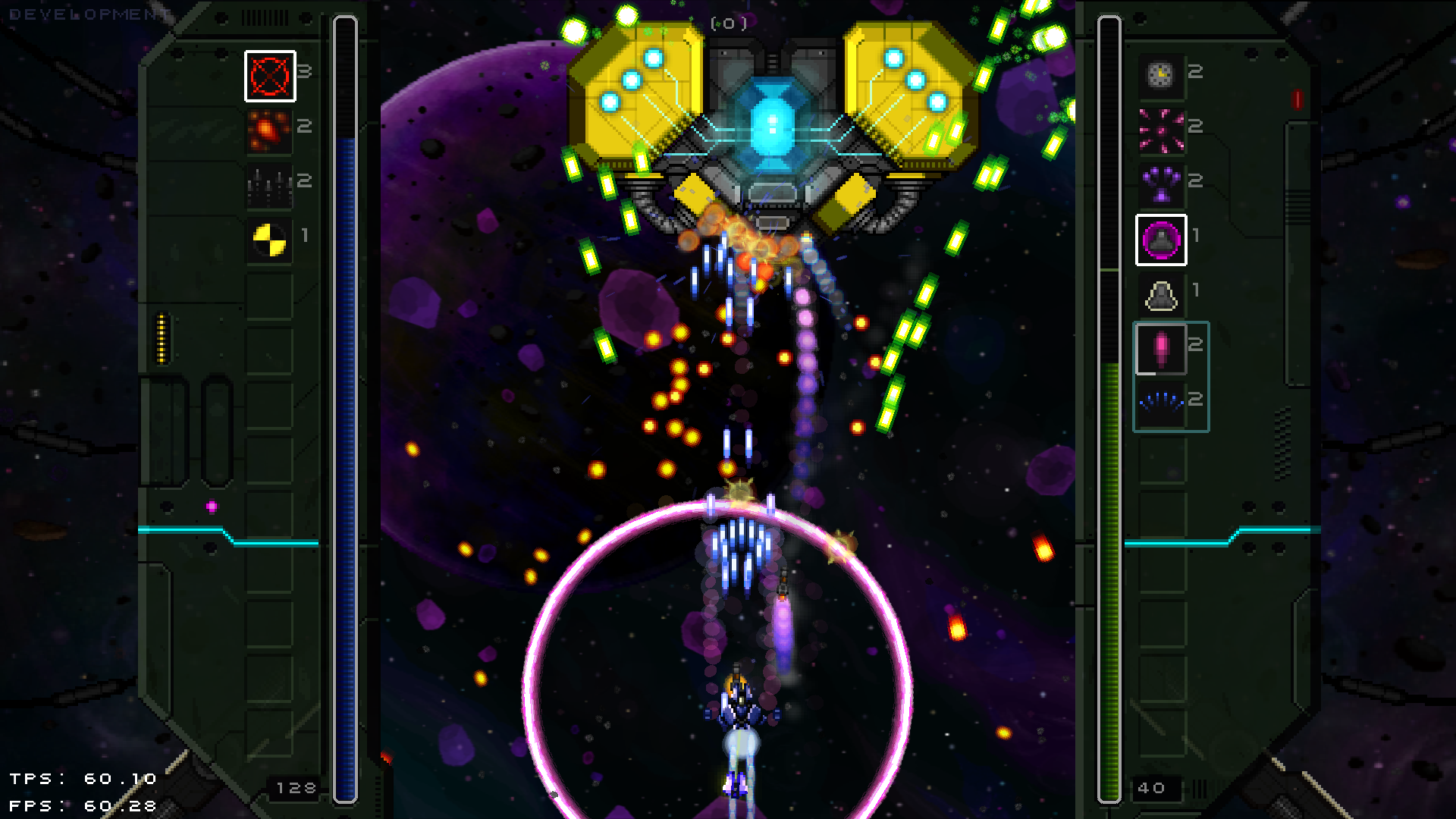 We've taken the previously underwhelming Loki boss and given him an entirely new makeover - graphics, style, weapons, you name it. Here he is in one of his bullet frenzy phases. You can destroy Loki's individual parts one by one, so he becomes less dangerous as the fight progresses - but beware; the weapons systems of his main phase attacks become increasingly powerful the longer he stays alive!
NEW LEVELS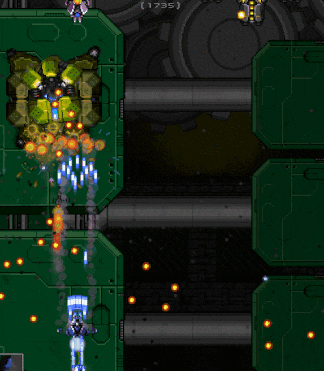 2 new levels: Endjinn (above), a mechanical puzzlebox kind of level with large crablike walker tanks and gears and pistons and all kinds of animating machinery in the background that moves to the beat of the level's music; and Minesweeper 2 (below), which pits you against an assortment of increasingly difficult exploding bullet-mine enemies.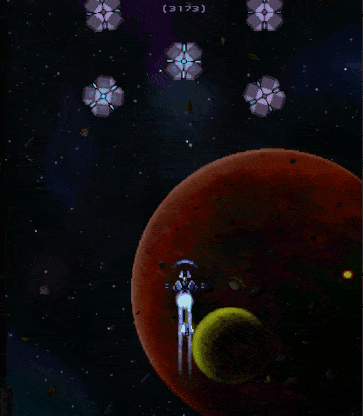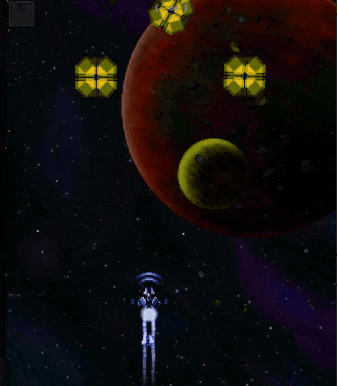 ...Most notably, Psionic Shield! This awesome new spell belongs to the Quantum school of magic, and it creates a ring of protective psionic energy around the caster that absorbs all incoming enemy firepower. (Upgrade the spell with a gem augment, and the psionic shield also destroys low-level enemies that come too close, making you pretty much invulnerable as long as you stay within the confines of the spell's radius.)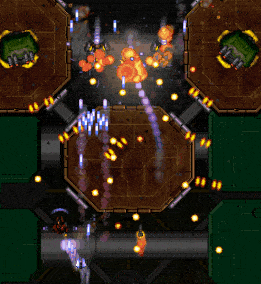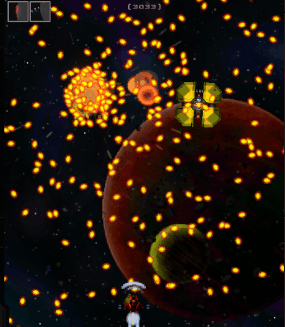 Other new spells in the pipeline are Resilience, which doubles your armor for the duration of the spell - awesome for spellcasters who have low or zero passive protection upgrades; Drone Launch, which allows you to launch your drone forward like a powerful rocket; and Plasma Aura, which creates an aura of orbiting plasma energy around you which both protects you and also has the capacity to damage enemies if you are brave enough to venture close to them.
(Here's a full gameplay trailer of Cosmonator:)