After releasing the Expanse update shortly before the holidays, the team is now focussing its resources on getting some related Corporation features out the door next.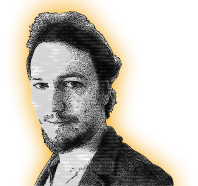 Julian (Mjeno)
If you're reading this, I probably don't need to tell you about this week's Expanse release again. In case you don't know about it somehow, there is now a dedicated update page to give you a quick overview of the new features. As a result of the release, I had to update the APEX Handbook to include the new content, and of course, I finally delved back into some classic PR tasks I hadn't encountered in a while: sending out press releases and newsletters, posting our new artwork on Reddit etc. Speaking of which, check out this beauty (as always created by Maciej Rebisz):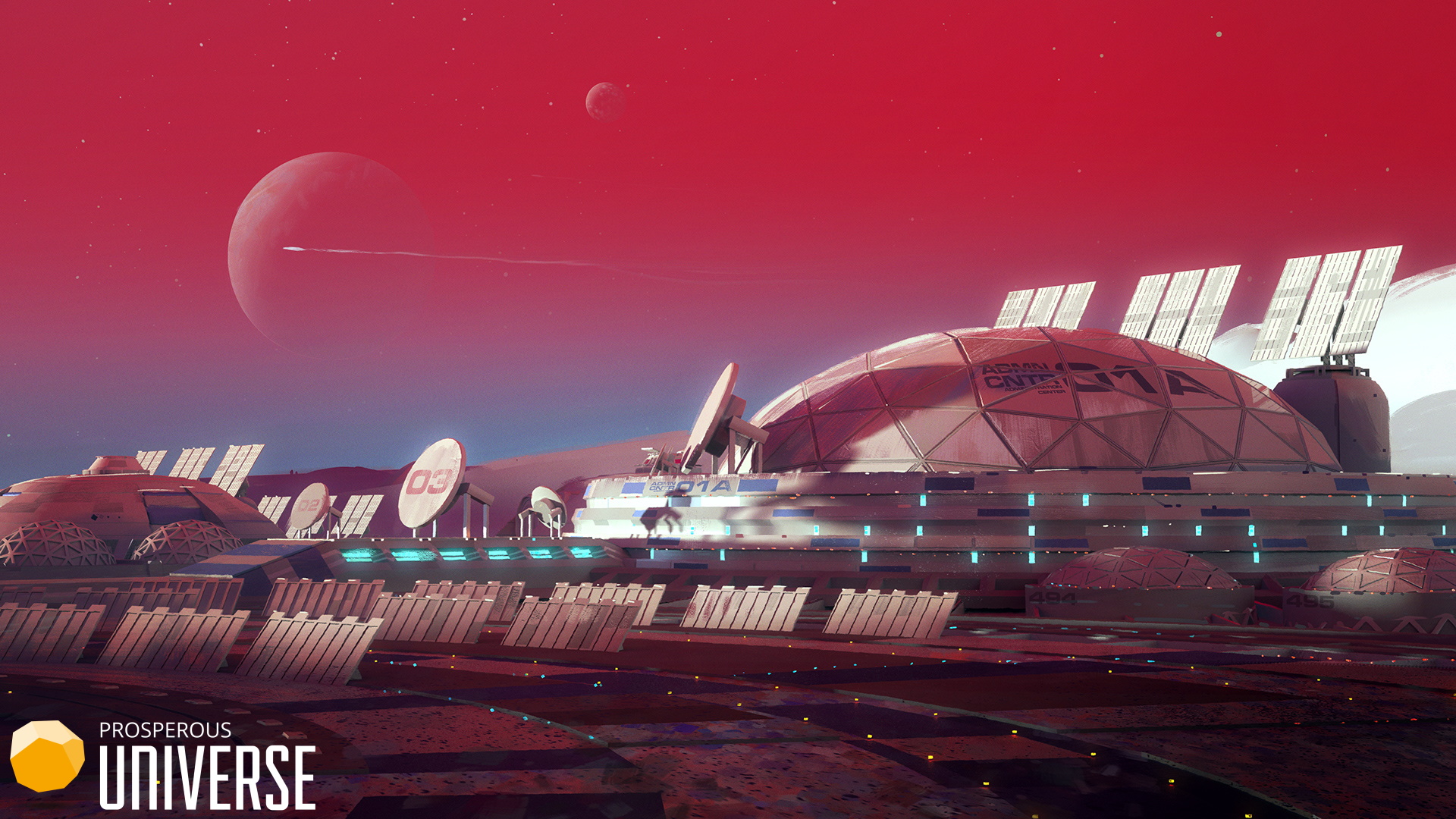 Other than that, I started getting back to the first applicants for our ongoing PR & Community Manager job ad. Nothing's set in stone yet, so if you want to give it a try, send us your application!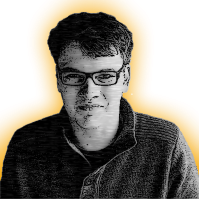 Martin
This is going to be a quick one: While all the others on the team were busy getting the Expanse release out the door, I continued were I left off last week. That is, I worked on integrating our new analytics system into our backend. The key challenge right now is that we want to implement this as GDPR-compliant as possible while also keeping statistics over a long period of time. This means we need to make sure that the statistic we collect about a player become as anonymized as possible should they ever decide to cancel their account. And that in turn causes a lot of additional complexity which - as is often the case - I didn't quite have on the radar. That being said I am still rather hopeful that I will manage to wrap this up next week and therefore reach my goal of finishing this project before the holidays.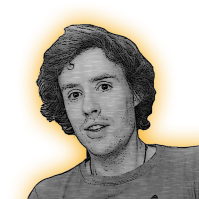 Michi (molp)
I am really happy that we released the Expanse update this year and this has a couple of reasons. Probably one the biggest is that we have a full week before the Holidays start to check if everything works as intended and fix the most immediate issues. One could say we learned a bit from the usual late-Friday releases. ;) Knowing that we can let the game run with only minimal supervision over the Holidays feels great. Not to mention the fact that you have something new to play and experiment within the coming days.
Releasing Expanse a bit early also has its downsides. A few features didn't make it into the update, as some of you already noticed. We did not create a visualization of the corporations' political influence on the maps, there is almost no new corporation controls (for example to kick a shareholder) and of course the system of fulfilling tasks to influence the elections is missing too. We might release some of these missing parts with smaller maintenance updates early next year.
After the release I started to work on such a maintenance release and here is a quick work in progress screenshot: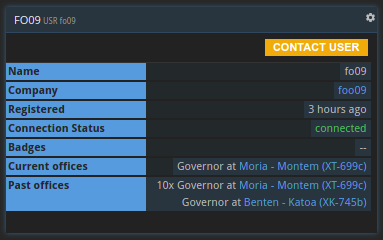 I added a list of current and past offices a user held. This is only a little piece of information, but it can be quite interesting to see what a player has been up to in the past. Oh and by the way, the first election I know of will end Sunday night. Go check ADM FO-250a to see its outcome! Right now it seems GDP will have the first governor in Prosperous Universe!
As always: we'd love to hear what you think: join us on Discord or the forums!
Happy trading!