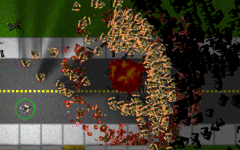 I believe I can optimize multiplayer to handle up to 4 or more players, right now it handles 2 fine, but the netcode is far from done and far from optimized so we shall see. I was able to use the Lidgren network to make this possible!
Expect killing zombies alongside your friends and working together to build a base and more! Please vote for us as 2013 Indie Game of the year!
Stay tuned for updates!