Hello everyone and Happy Wednesday (we stole this expression from an amazing art professor at The Guildhall)! I'm here to share a bit about the trailer contest results, a sweet milestone, and what sort of new content we've been working on for the past couple of weeks!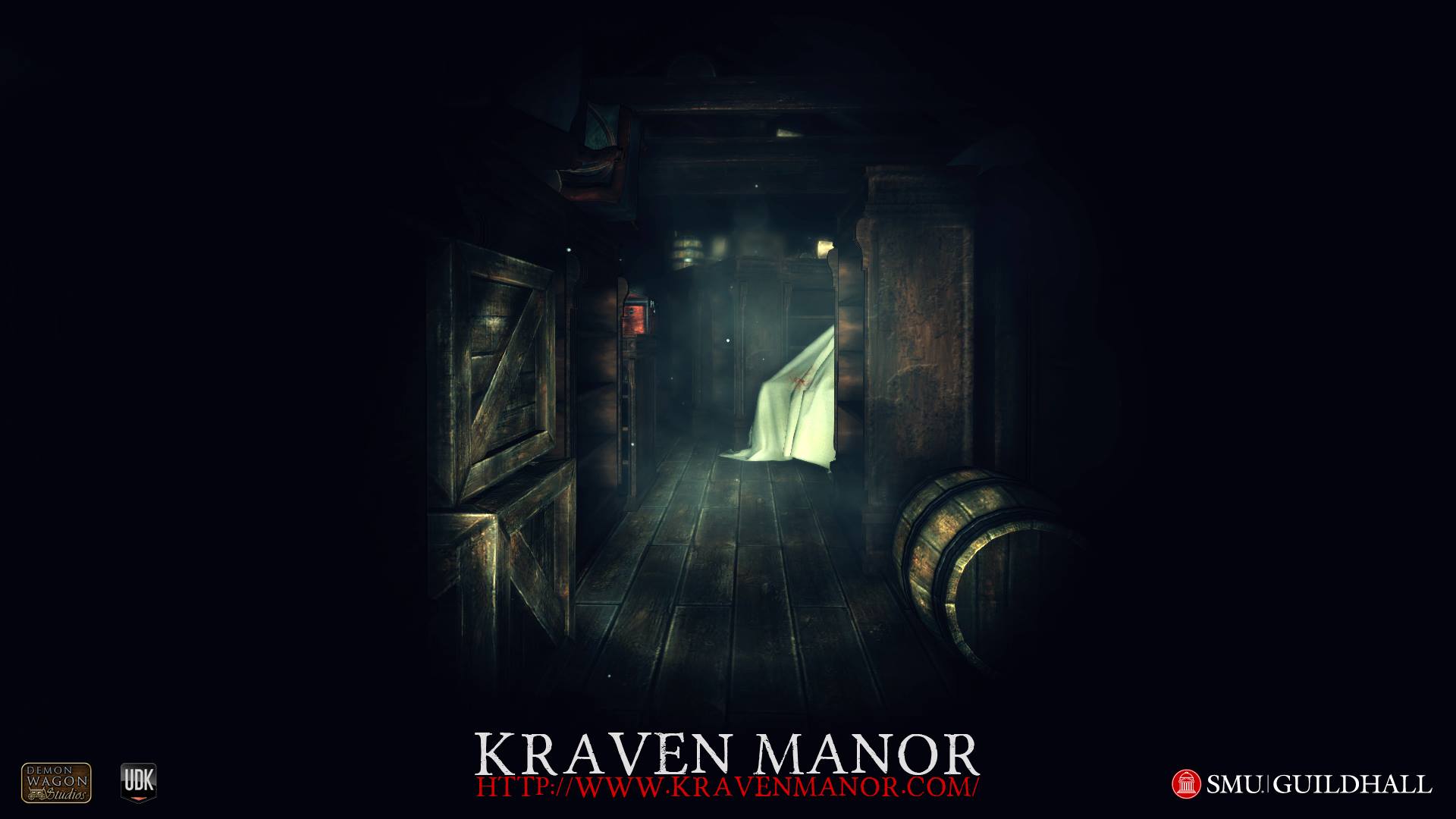 Create-A-Trailer Contest
First and foremost, in case you haven't seen Facebook / Twitter / our homepage, we announced the winners of the Create-A-Trailer Contest! In total, six people submitted a trailer to the contest and, we must admit, you all have some pretty sweet talent!
The first place, grand prize winner was Wane Mikulić, otherwise known as TsoniLiara on YouTube. This guy did a phenomenal job at putting together a wholesome trailer while still maintaining the creep factor of Kraven Manor. Please give him an internet hug by checking out his YouTube video below and giving it a thumbs up--the man deserves it! Youtube.com
Second and third place of the contest, as well as the rest of the contestants, also had an incredible amount of effort put into them--each of them offering a unique and interesting, creative take on Kraven Manor. It is very obvious just how much time these people spent on creating these--definitely worth checking out for yourself! To see the second and third place trailers, as well as the rest of the submissions, check out the winners page here: Kravenmanor.com
Closed Beta
As you may or may not know, we are opening up registration to our closed beta this evening (Wednesday, July 31, 2013) and we wanted to talk a bit about some of the new features that we've been working on. For a list of features, as well as more screenshots, continue reading here!