Version: 0.3.0.238 is now live and contains the following additions and changes.
With this update you can now access the Marooned siege battle, located north of Eutopia in the land of Spite. You must lay waste to their stronghold.

You'll need to attack from afar. Long range armaments are a must due to heavy shoreline emplacements, making a landing close to impossible.
Shield generators are housed inside fortified garrisons on the outer perimeter of the port. Once destroyed, the shield protecting the main structure will dissipate. Locate and destroy the final generator exposing the core target. Once defenses are down obliterate the HQ and claim victory.

The battle makes use of a new viewfinder system. You'll need to utilize three new weapons in order to make it through the battle in one piece. At your command is an Auto Cannon for use against light targets, a Bombard Cannon for heavy targets and a Rocket Battery for quick building destruction.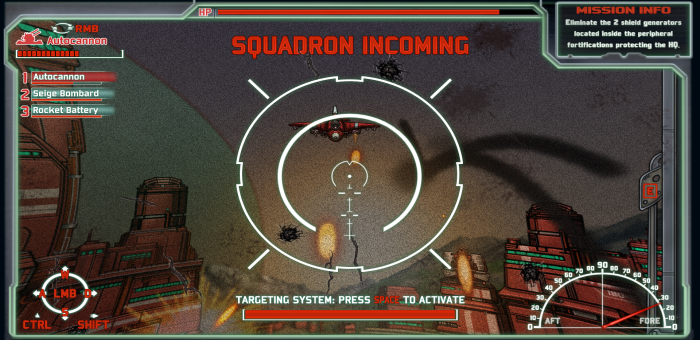 Enjoy!!!

& don't get swallowed by the waves.