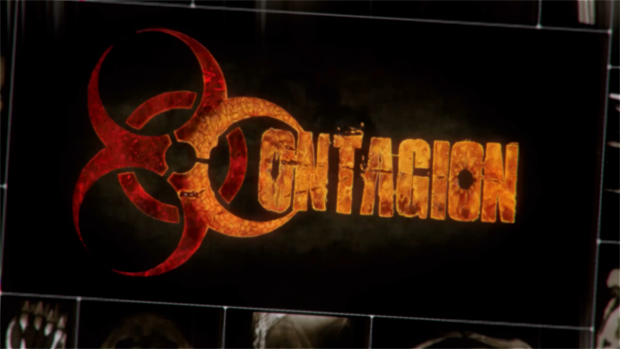 Contagion is still on sale for 50% off for a couple more days for the Steam Holiday Sale. Due to the sales we received a number of users excited to purchase games as quickly as possible to avoid forgetting later and this led to some neglecting to read the System Requirements where XP was not supported.

We already put out a large patch before Xmas and had no plans to avoid works the rest of the year through the holidays so we put XP Support on our priority list and are very happy to announce Contagion now runs on Windows XP. We will continue to optimize and improve performance of the game hopefully leading to supporting lower minimum system requirements (will be adding XP to it soon as my kid stop's screaming into my ear).
For those curious about Linux and Mac I can only say that we've made progress and are taking it just as seriously and will release as soon as possible. Like XP there is no ETA on when they will release but we hope that the above efforts show we do commit to our community and pull through even with turkey, ham, kids, trees, Xmas shopping, etc gets int he way haha.
Contagion Build 3768 Changelog-
WindowsXP support!
Added Kickstarter backer graffiti tag rewards (Stay out of Tatsur0's house!)
Optimized shader code to aid support of WinXP
Fixed voice icon that hovers over the player's head when using voice chat
Fixed additional props from the Xmas update
New props added to all maps
Fixed nav_mesh errors in Cyprus Park and RoanokePD levels
Removed unused elements from menu
More... sorry trying to juggle Contagion, work, and our families has led to some of our work getting in game undocumented
Also for those that missed it we made 2nd place in this year's IndieDB Indie of the Year Awards! Thank you all for your tremendous support! Who knows with all that's changing and being improved just might be a contender for 1st place next year with your help!
Thank you again for your support and keeping us humble and focused on the task ahead of us. 2014 is going to be where everything starts to fall into place and fast. Expect new content before our Full Release early next year!
A special thanks goes out to our friends at Desura/DBolical/IndieDB for all the hard work this year and TKAzA for a pretty flawless execution of IOTY though I suspect Intense and Henley as well as other editors had your back! See you in 2014.
-The Contagion Team