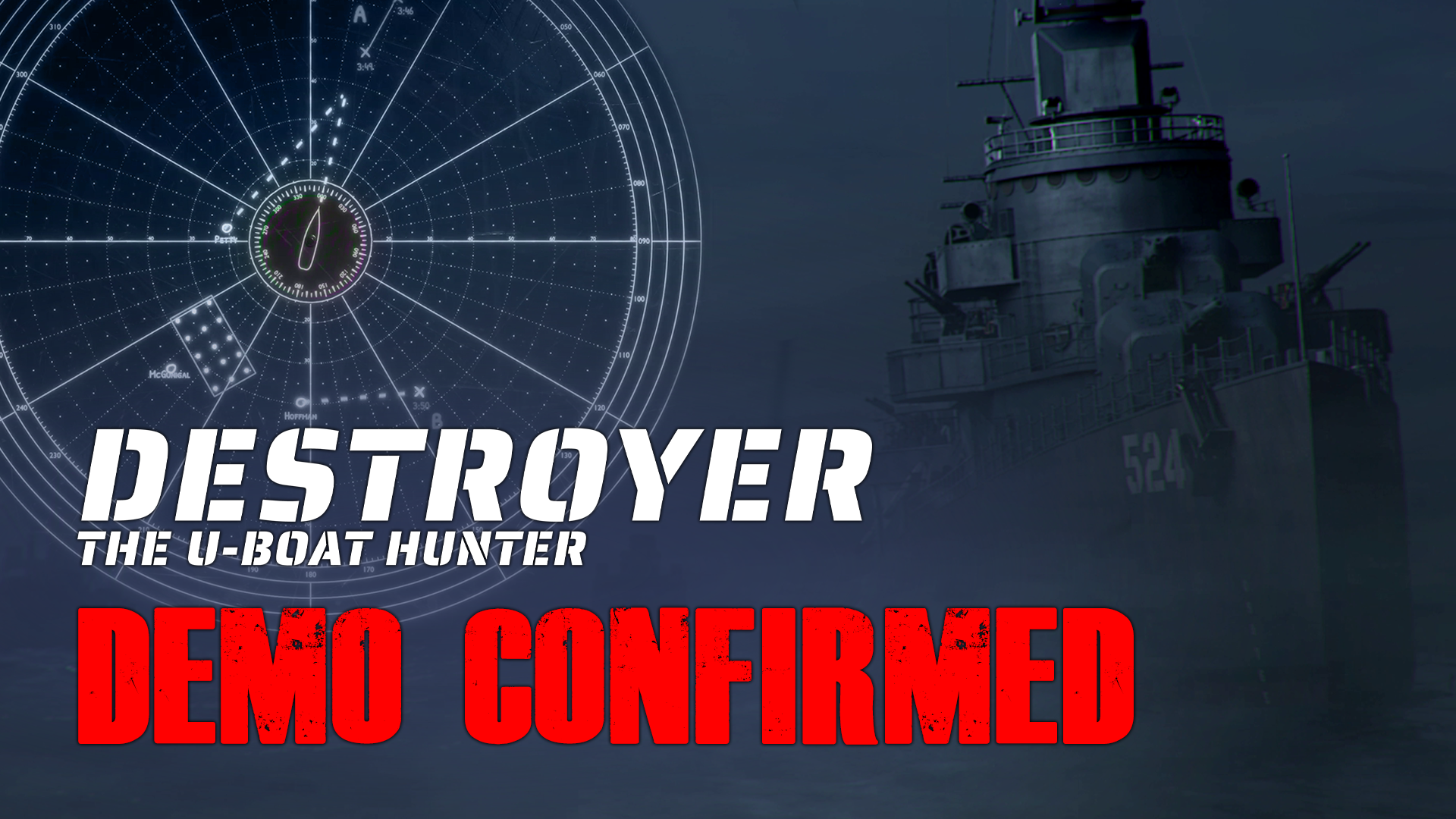 Hello everyone,
Some time has passed since the previous entry, and yet again I think it was a time well spent. With each day, we have more and more of the game up and running, and we are finally approaching the moment when we can show the fruit of our work to all of you.

At this point, we have almost finished setting up our destroyer's most essential battle stations, and, in the meantime, U-boat AI has become a ruthless and efficient hunter. We are yet to implement escort AI and command system, as well as multiple U-boats, but gameplay on the tactical and operational levels is already here, and is becoming stronger with each iteration. We now have a small merchant formation and a single U-boat attacking it, but even in this small scenario, there is so much going on that I guess it is safe to say that the full game is going to be an exciting challenge.

With the above in mind, it is my pleasure to announce that we will be releasing a playable demo of the game at the upcoming June Steam Festival. That's right! If everything goes according to plan, you will be able to embark on your first hunt in about three months' time from now.
Of course, there is still a tremendous amount of work to be done. Does the game already look as good as we would like it to? Of course not - the graphics are gonna be so much better once we finish. Are all the functionalities and gameplay mechanics in place and working? Well, yes and no, because while the core systems are functioning, there is still some work to be done in terms of streamlining and smoothing things out. But, is it playable, fun, and realistic? Well, I would say that we are definitely getting there!
Therefore, while the demo may not present the game's full potential and may still have a few rough edges here and there, we will do our best to bring you an experience that will show what we have achieved so far and how we approach the subject altogether. We hope that you will be impressed by our first offering and that your feedback will guide us on how to refine the experience and bring you the best surface attack simulator to date!