Do you want to restore ancient artifacts?
This started as an idea for a mini-game for a larger game and some day it will be part of that game, but for now I thought people might find it interesting, so I put together a couple of simple setups to test out the idea

First I wanted you to be able to be able to make something that resembled an actual puzzle, so I took an image of an actual pre-historic fresco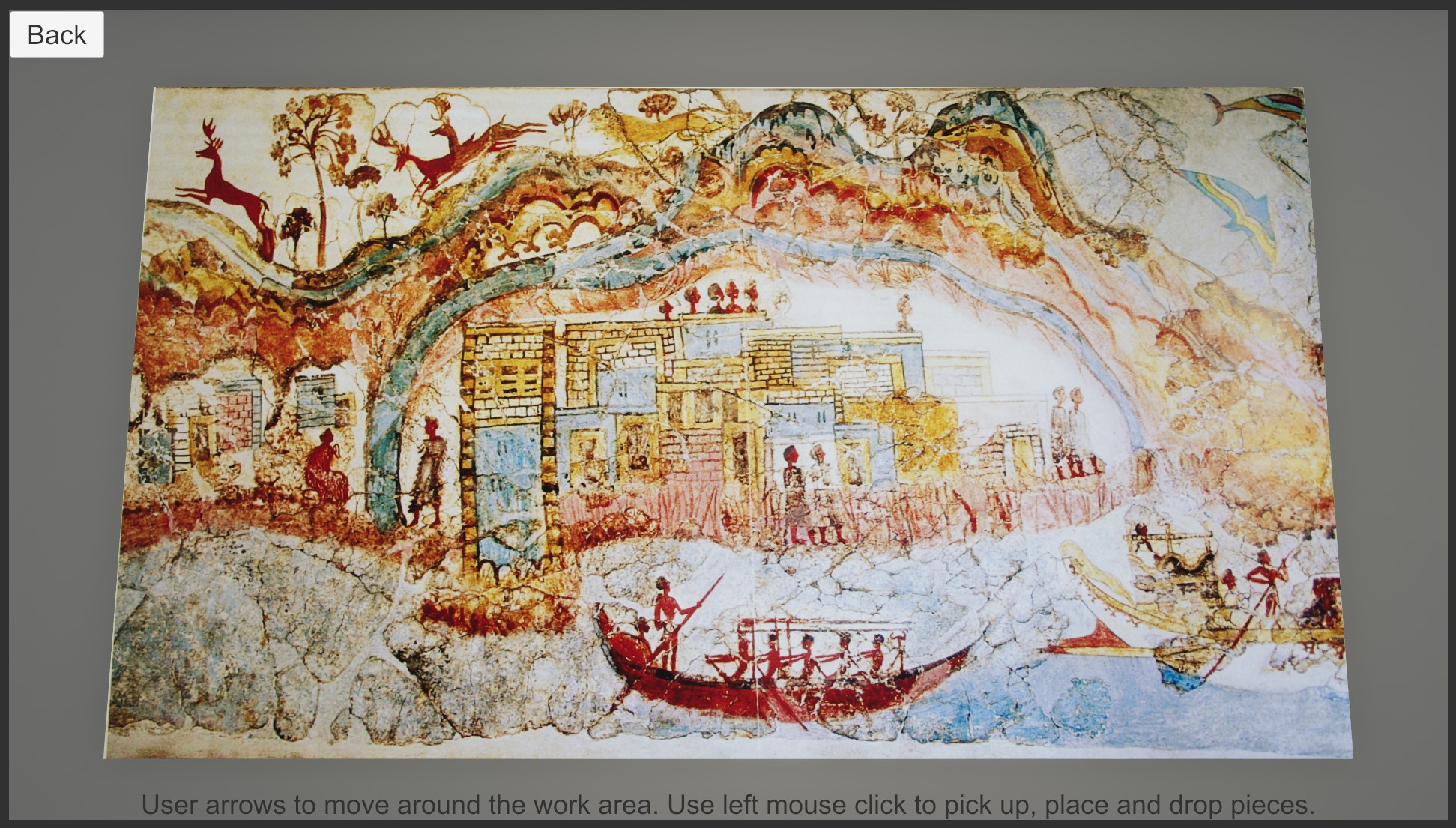 and broke it up into 50 pieces I think: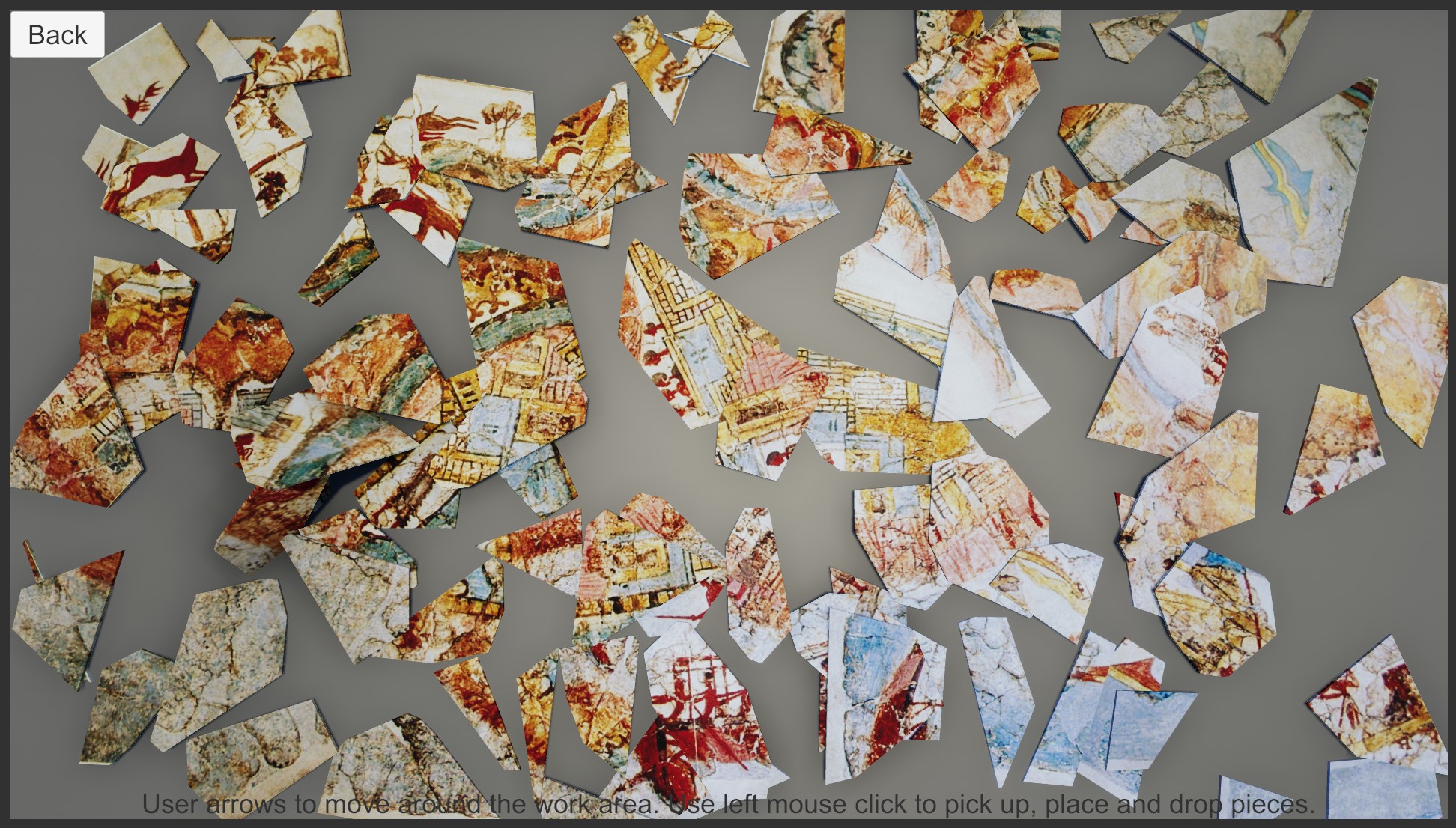 This was kinda fun and I could replicate it with any image and increase or decrease the amount of pieces as I saw fit. So what else could I do? Could I make a more 3D puzzle, turns out yes, so I got to urn this pile of ruble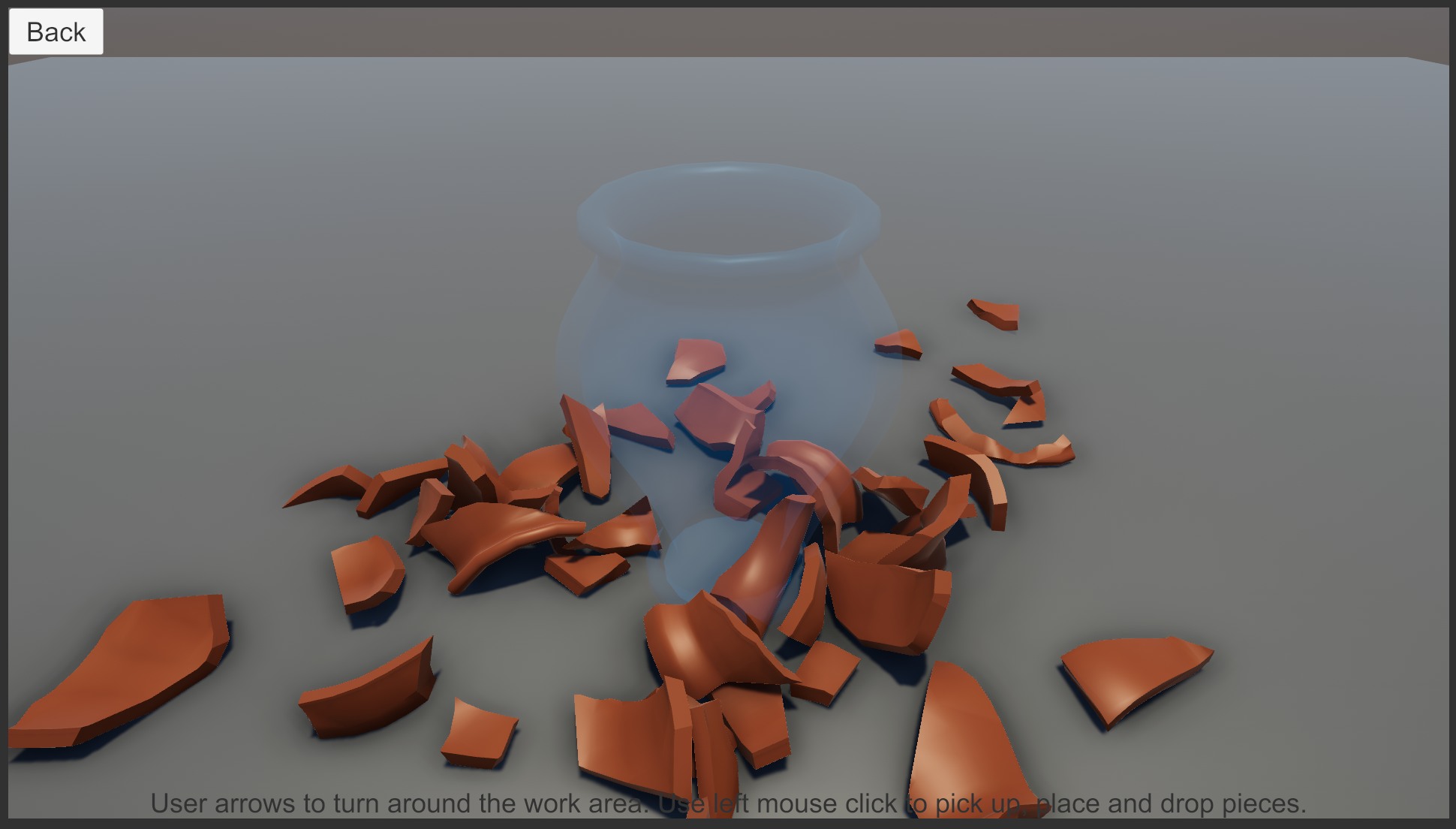 Into this ceramic vase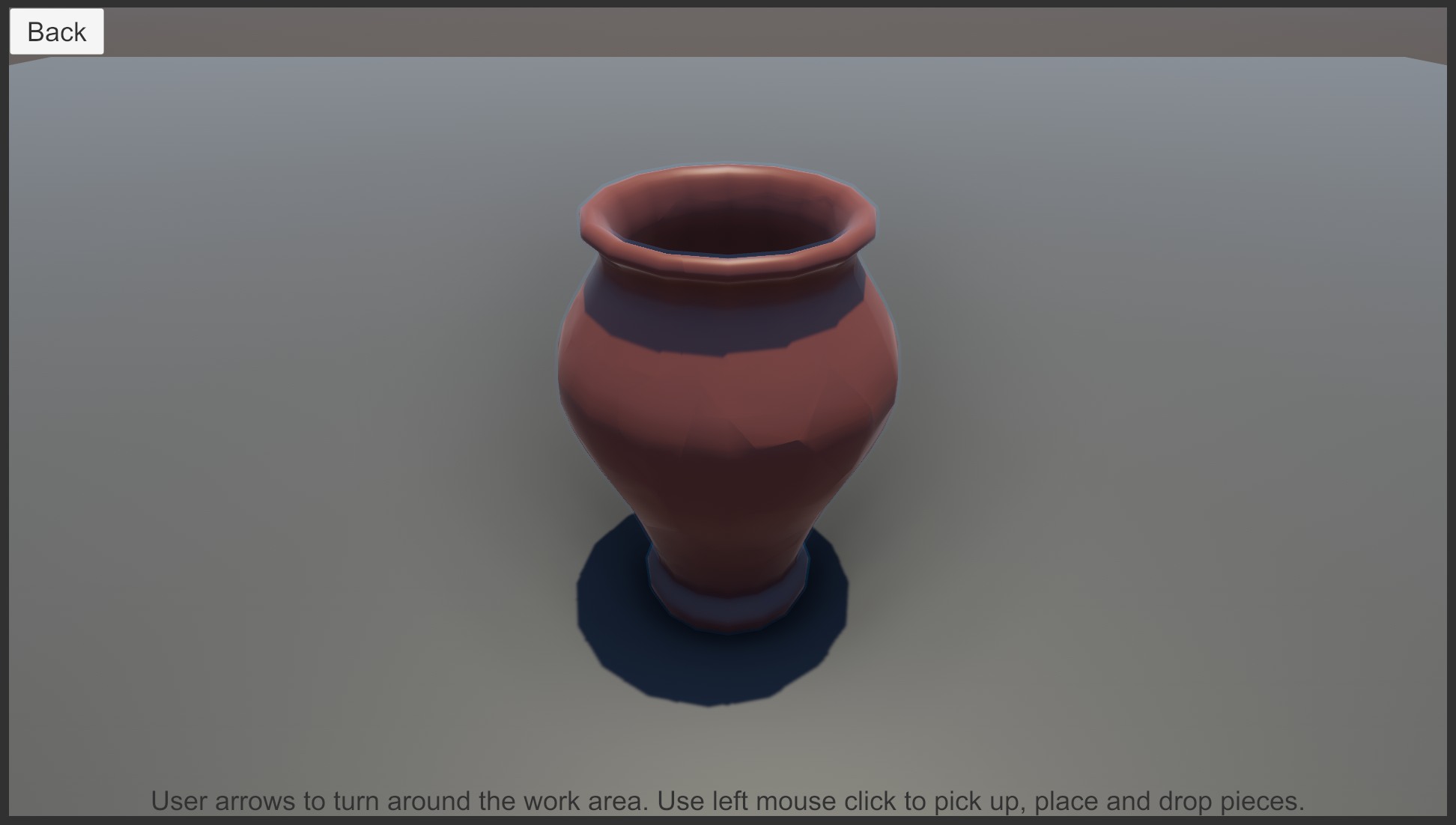 or vice versa actually - for me.
Here it is in action:

Check out the first version of the game and let me know what you think, if enough interest is generated, I will add more artifacts, more setups and different processes.
More specifically at:
- 20 downloads I will add 1 more fresco and 1 more vase and texture the first one
- 50 downloads I will make them 3 of each, plus a new mini-game (cleaning)
- 100 downloads I will make 5 of each
- 200 downloads I will add the ability to put in your fresco to put together and clean
You can download the game on the itch.io page and help develop the game further: Swearsoft.itch.io or here on indiedb.com