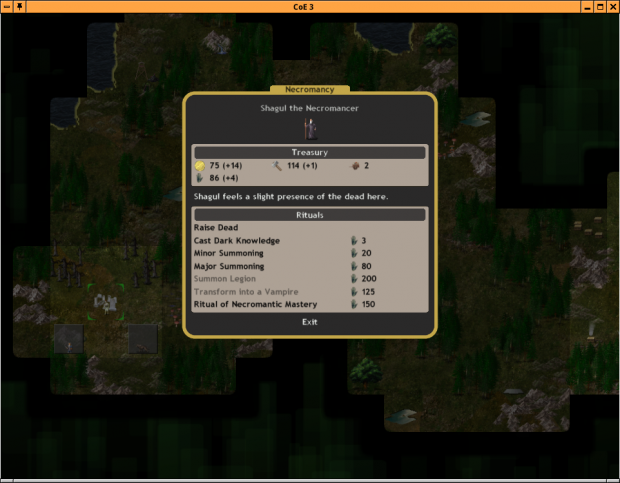 New features and bug fixes
Trade reform, max tradable amount depends on the price of the item traded. So you can buy twice as much iron compared to human sacrifices.
Option to make sure no random player becomes the same class as another player.
Allied stack without a commander are drawn without square.
Map screen performance improvement.
Relics can now be traded.
Corrected number of eyes on plants, spiders, scorpions and some more critters.
New terrain: Market Village.
Altered movement behavior of El troops. Saints and Angels move full speed and with a purpose now.
Ophan got a proper attack.
Arch Angel got a real firebrand.
Message for Pontiff donations said John Doe instead of real name, fixed.
Converted squares remained converted even if altered to a non settlement, fixed.
Mad Cultist left his gate, fixed.
+1 armor for riders of the apocalypse.
Network changes
Disconnected players during 'enter name' get a random name.
Disconnected players are no longer skipped if they aren't connected.
--noturnintoai switch to disable the 'turn into AI' option for disconnected players.