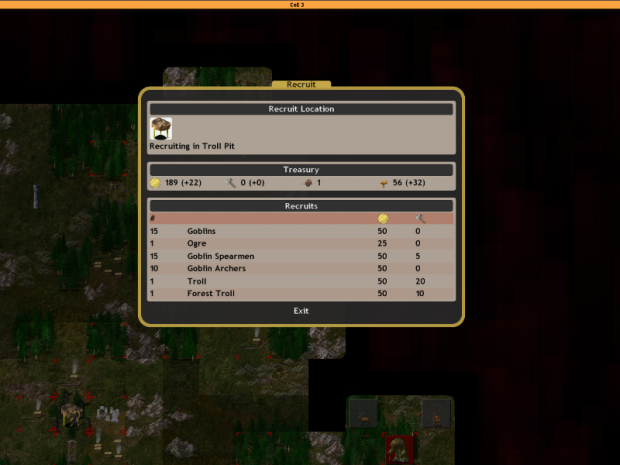 New features and bug fixes
Number of units at current recruit location shown on recruitment screen.
Keyboard shortcuts 1-9 to recruit units.
Ctrl + 1-9 to switch locations on recruitment screen.
Map screen performance improvements.
Faster and more responsive new turn generation.
Shortcut 'c' for create random map.
Fixed flickering terrain info popup.
Boosted gold mine attacks.
Typos fixed.
--simpgfx for simple graphics (for slow computers).
Linux specific changes
Support for Raspberry Pi ($30 computer).
Fixed bug in ALSA shutdown and error handling.