The AI has been improved and is now more likely to create huge armies to counter opposing huge armies. The map editor now has icons for the terrain tile to make selection easier, see screenshot at the bottom. Modding has been imrpoved and you can now create new weapons and to create custom effects for rituals.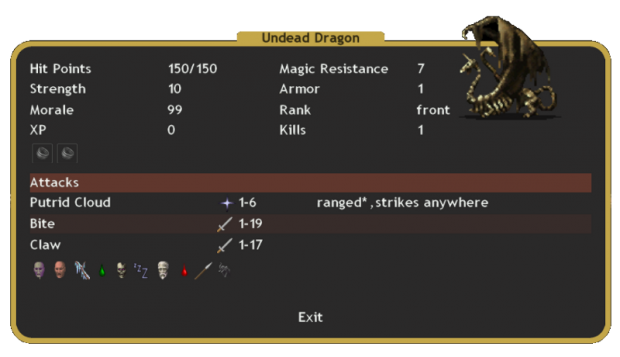 New features and bug fixes
AI is now more likely to create large armies if necessary.
Shift can be used to select a range of units.
Mouseover 'lvl' in attacks will show what path the spell comes from.
Shorter delay for reload.
Animate Armor shortcut changed to 'R'.
Symbol for Spawn Monsters ability.
--nomods and --loadmod switches.
--graphs and --commoncause now works for non random maps too.
'j' = previous commander.
Descriptions for Demonologist and Witch powers.
Modding
Weapon modding implemented.
Ritualevent, making it possible to trigger an event after a ritual.
Multiple mastery rituals possible.
New modding commands: masteryname, masterycostB, masterycosttypeB, sumcostB, sumcosttypeB, statitem.
Changing dose names for summoning rituals could crash the game, fixed.
Changing ritual names did only take effect after a load game, fixed.
Maximum abilities per monster increased.
Event no longer requires the -1 number afterwards.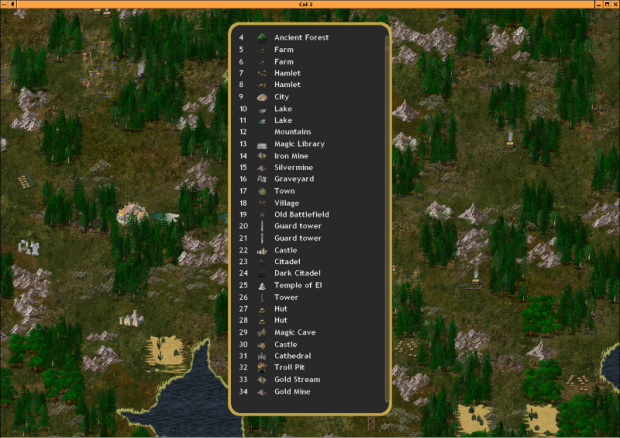 Map Editing
Terrain symbol shown when selecting terrain in map editor.
clusteredstart, commoncause and scoregraphs can be turned on/off by map commands.
New event: classterrevent.
New event location: pos -5,-5 = trigger position.