Hello everyone! I would like to take a moment to welcome Andrea Bellucci to the team. He's a music composer and an avid fan of video games. He has composed music for several pieces of work, most of which can be viewed on his YouTube channel by click here.
His first demo for the theme song of Conniption can be listened to below. Welcome Andrea!



We have also implemented a lot of cool features in the version after the next, version 1.40. We are not sure when this version will be released, but here is a list of the major features you can be sure to expect.
Soldiers can now throw grenades at zombies
Audio has been heavily improved
A new Outbreak has been implemented, known as the Conniption Shards
Physics! Every object now is physics based, including cars and vans which topple over when hit by heavy objects/explosions. Expect also your zombies and civilians to be lethally battered when hit by heavy objects.
Car Pathfinding! Police and military reinforcements now spawn at the edge of the map and drive into the city to spawn their forces if given the chance. Be careful, they won't hesitate to drive over any infected they encounter.
Pathfinding has also been improved and zombies no longer get occasionally stuck in buildings.
Options now get automatically saved.
Icons can be toggled on/off using the Alt Button.
Spawned structures affect the pathfinding grid, causing zombies to move around them.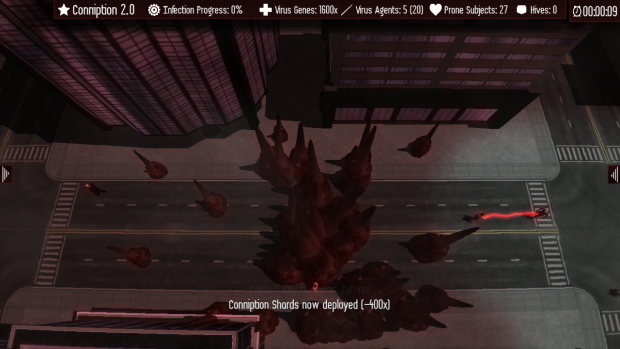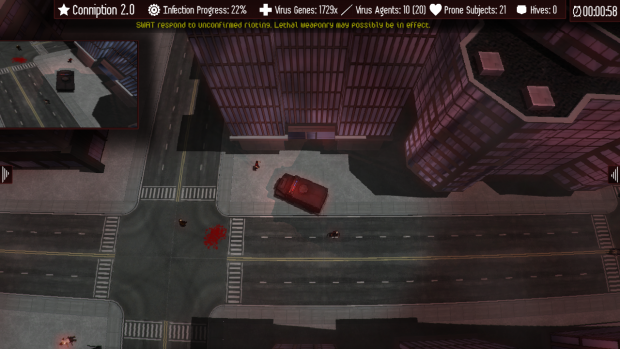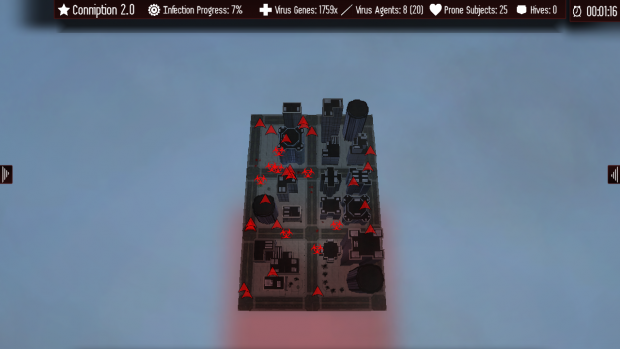 We have a Halloween Sale! Get 10% off from today till the end of next Sunday, 3rd November 2013. Cheers!
That's all for this time folks. If this game is something you'd think enjoy playing and something you'd like to support, make sure to buy on Desura and help us alphafund.
Thanks for your time,