Hey guys! It's been far too long since we made an update on here. We've been working hard on lots of new stuff for Festival of Magic, which we're bringing along to show at PAX Prime at the end of August!!! Yay! Come find us if you're attending!
Ok, on to talking about what we've been up to!
Most notably maybe are the new tools we're making these days. Instead of hard coding and hacking stuff for presentations we've started coding tools for level design, which feels great! I'll get the more technical guys to show some of that stuff off at some point!
Us art guys haven't been idling either! We've planned out a new/revamped/redesigned Plumpet Island to suit our game design better. In that process I've done a couple of new building designs and some pallette thoughts and initial sketches I wanted to show you guys!
I can start out by showing you a sketch-type we haven't showed you before (I think) but one we use to some extent every time we start out thinking about a particular environment for Festival of Magic. We call 'em moodboards. When we knew we were gonna redesign Plumpet Island, we wanted to start off by getting a feel for the mood, colors and lighting. We're iterating off of what we had before of course, so we're not reinventing the whole thing. More like tweaking stuff.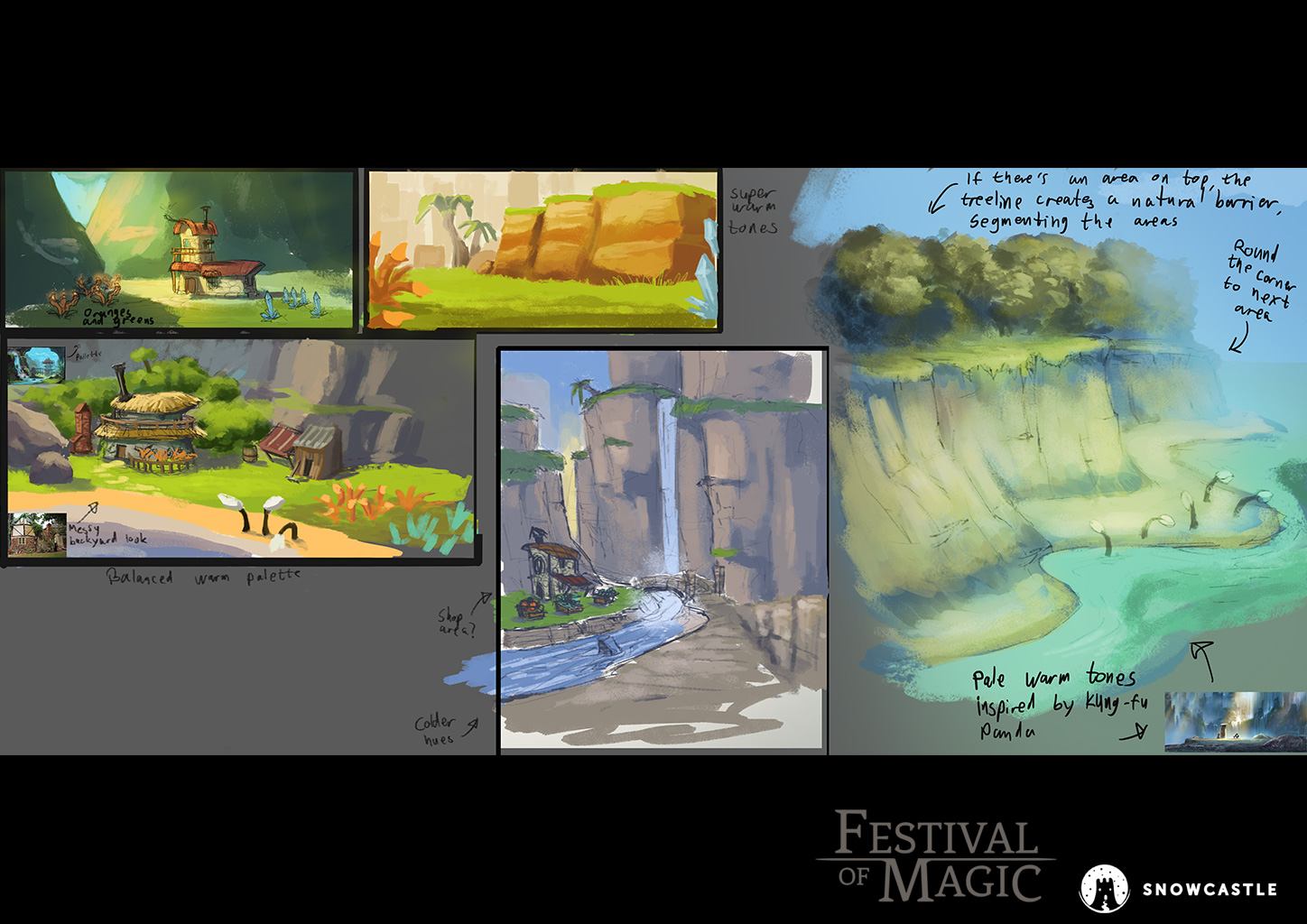 We also knew we wanted the new Plumpet Island to be a circular place, so I did some initial sketches to start us off. Frits ended up doing the final design on it, so I'll nudge him about posting his stuff for the new Plumpet Island as well!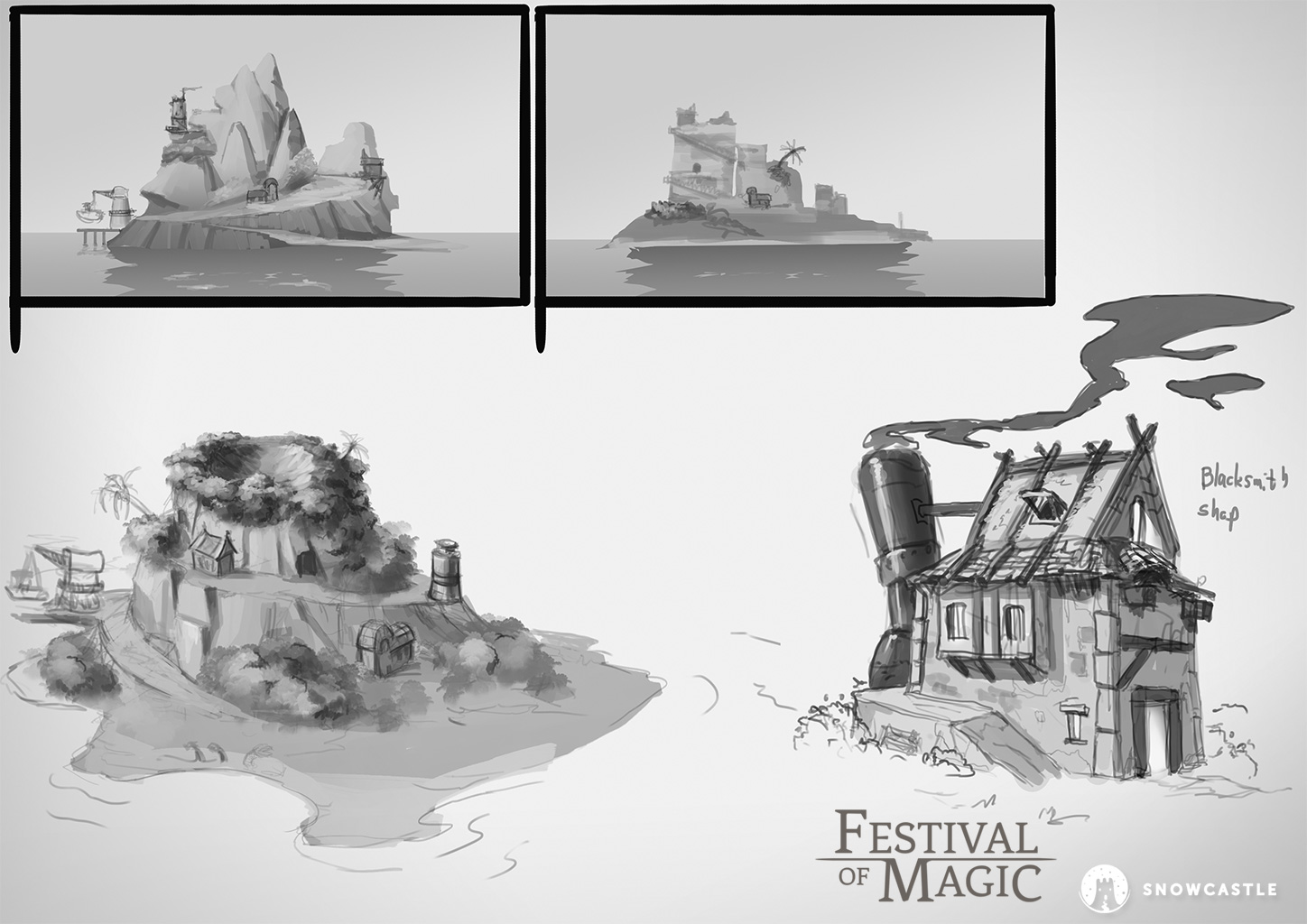 Plumpet Island was always going to be an important part of Festival of Magic, but even more so now. The Island will unlock its secrets as you play, revealing more areas and characters to interact with, as well as being a place to hone those fighting skills and pair-tactics!
Below are sketches and the final worksheet for the Arena Entrance where you can go to fight monsters, even if you're not out questing.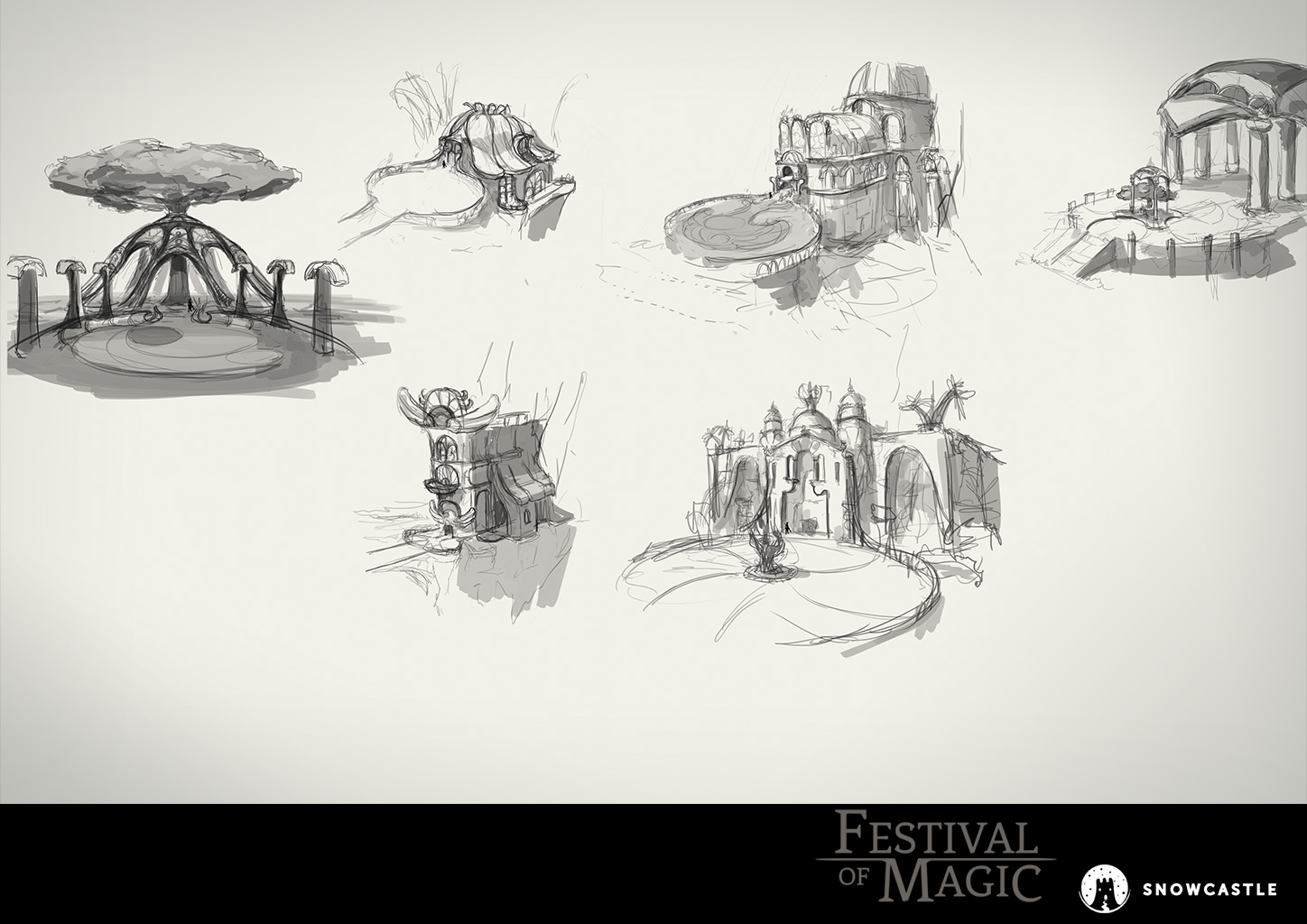 And the final concept art and worksheet: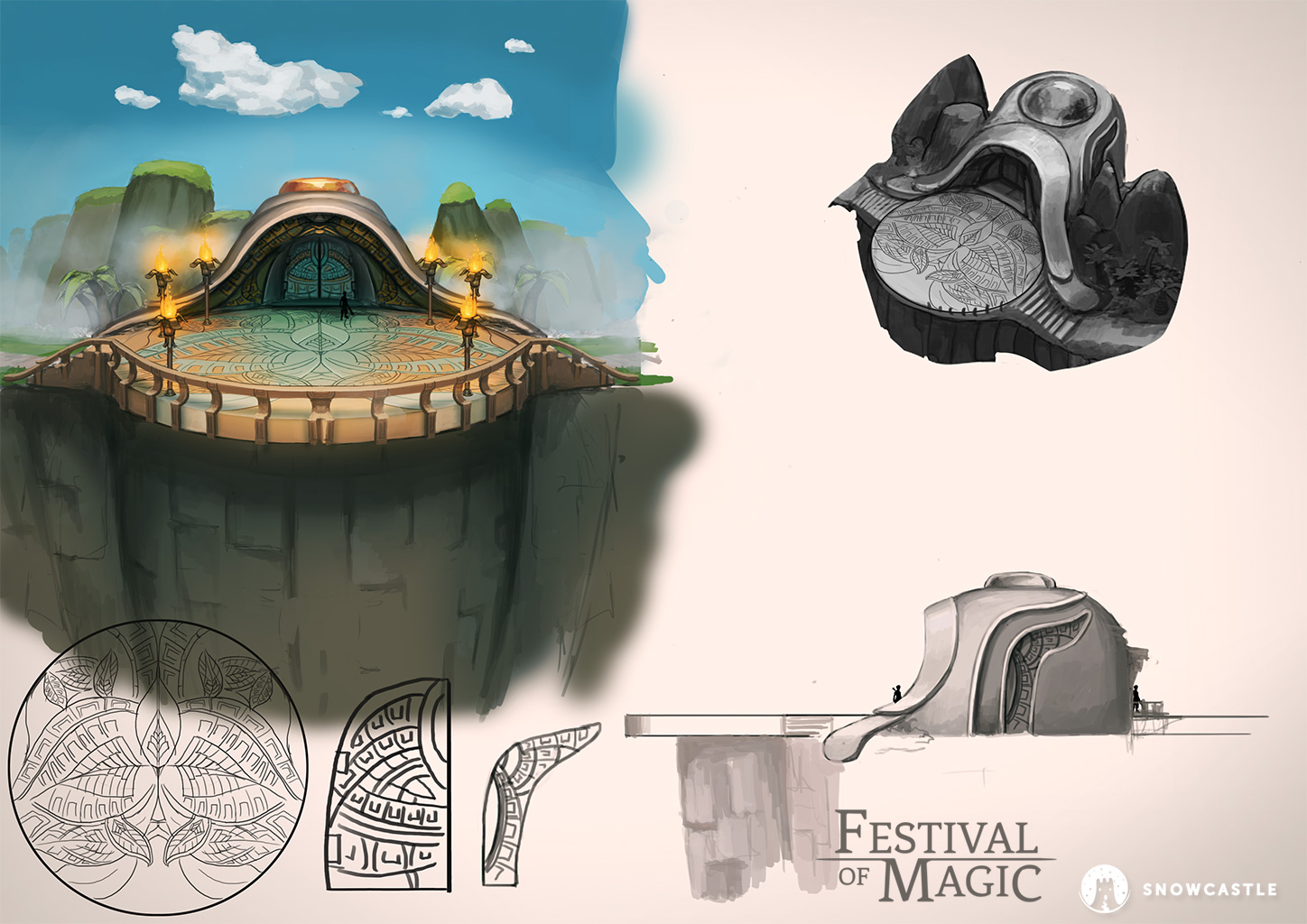 As well as an additional sheet for explanatory sketches and the design for the backside of the temple entrance.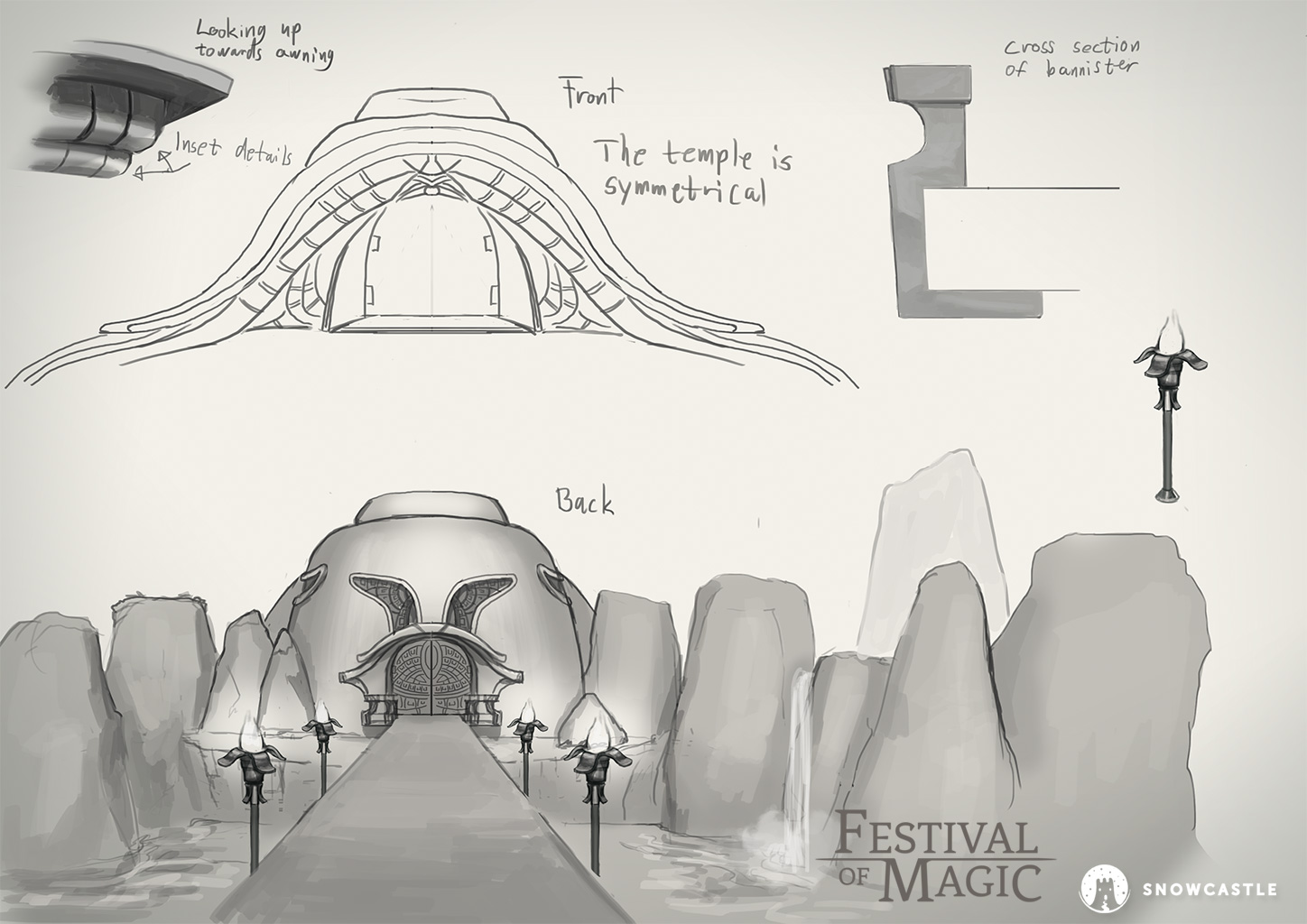 We also need shops, and we decided to start off with the Metal Workshop, where you can get and modify your metal....stuff ;)
Initial sketch based off an older concept: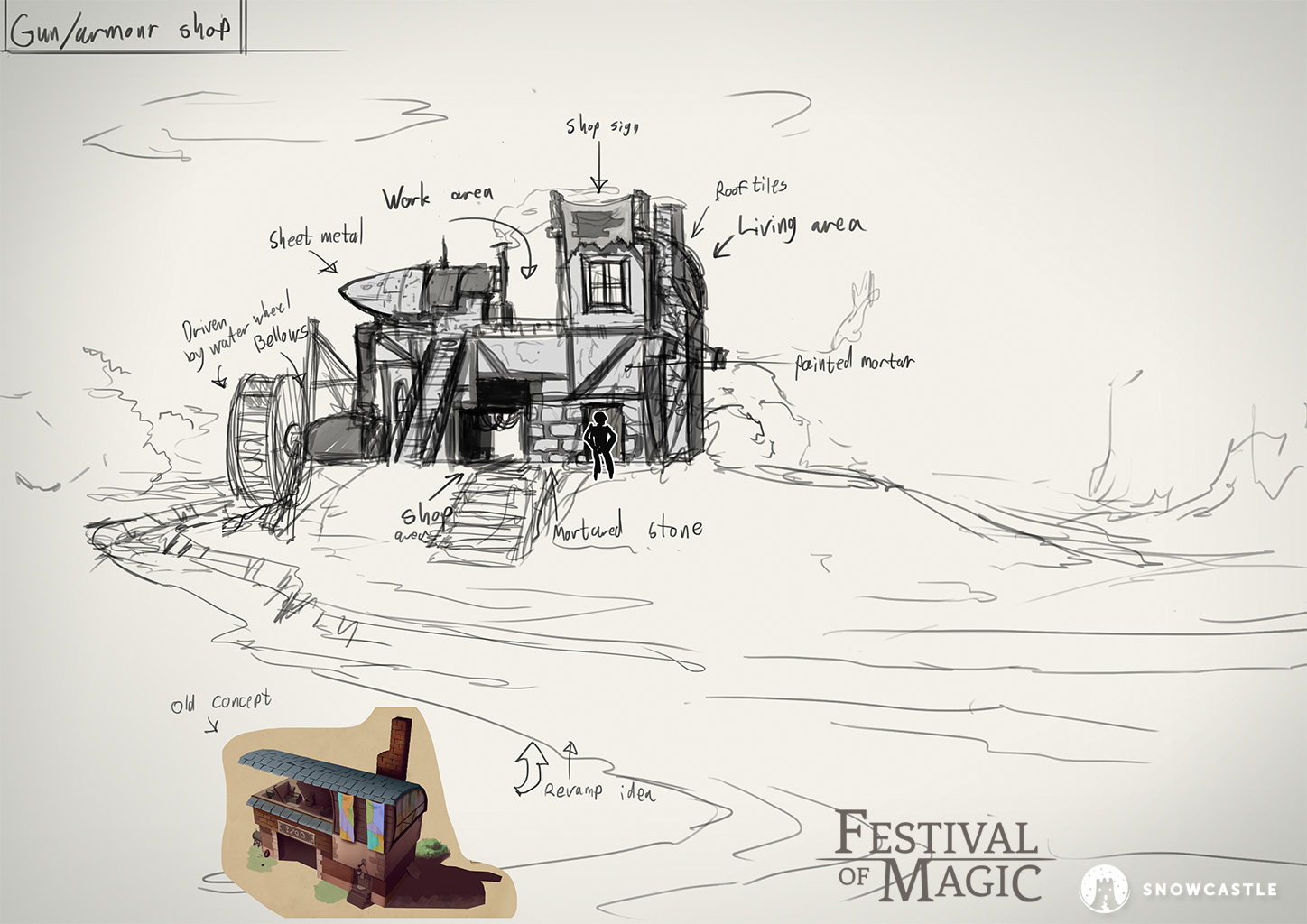 Work in Progress shot with design alterations: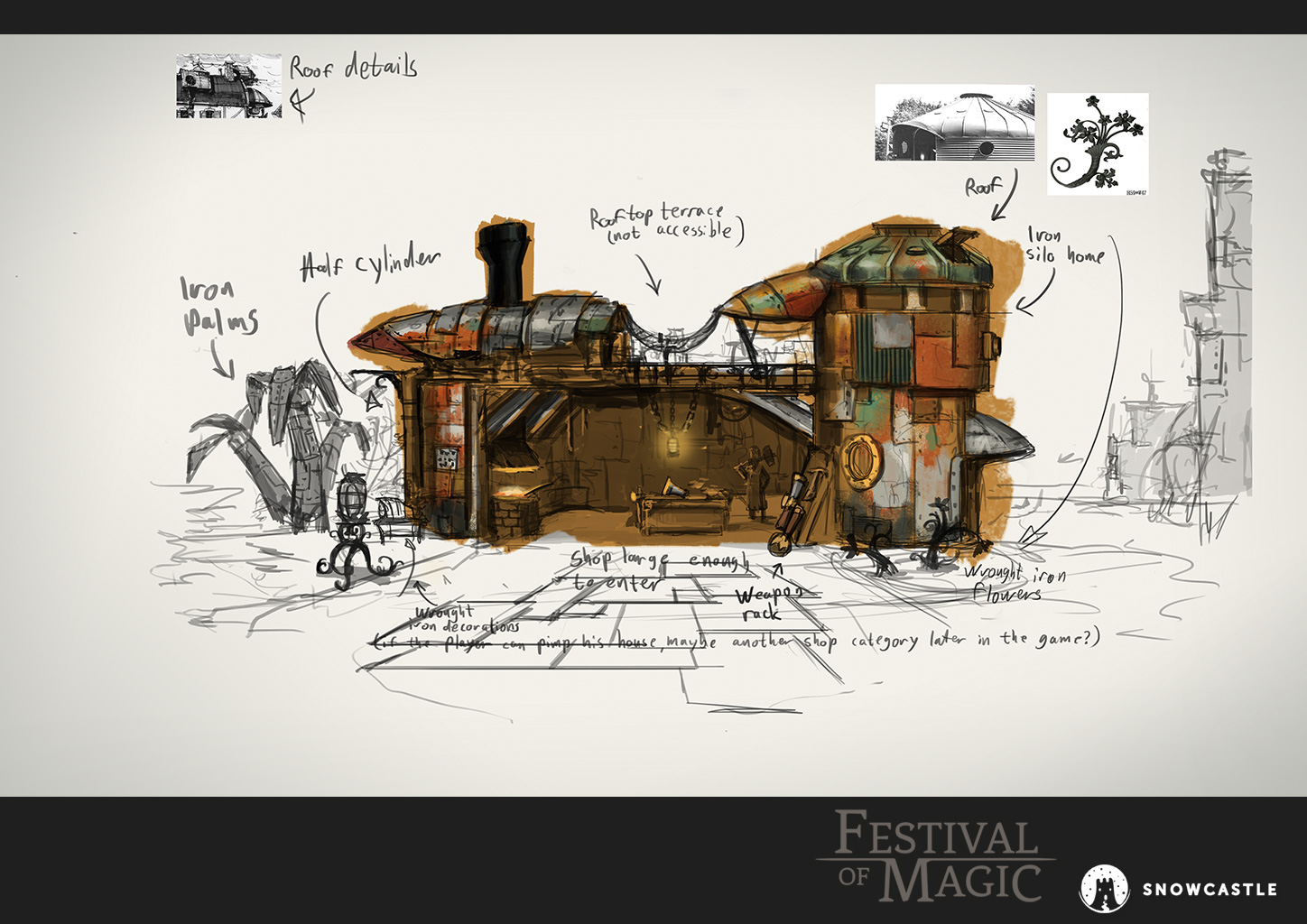 And the final version, with additional explanatory sketches for the 3D process: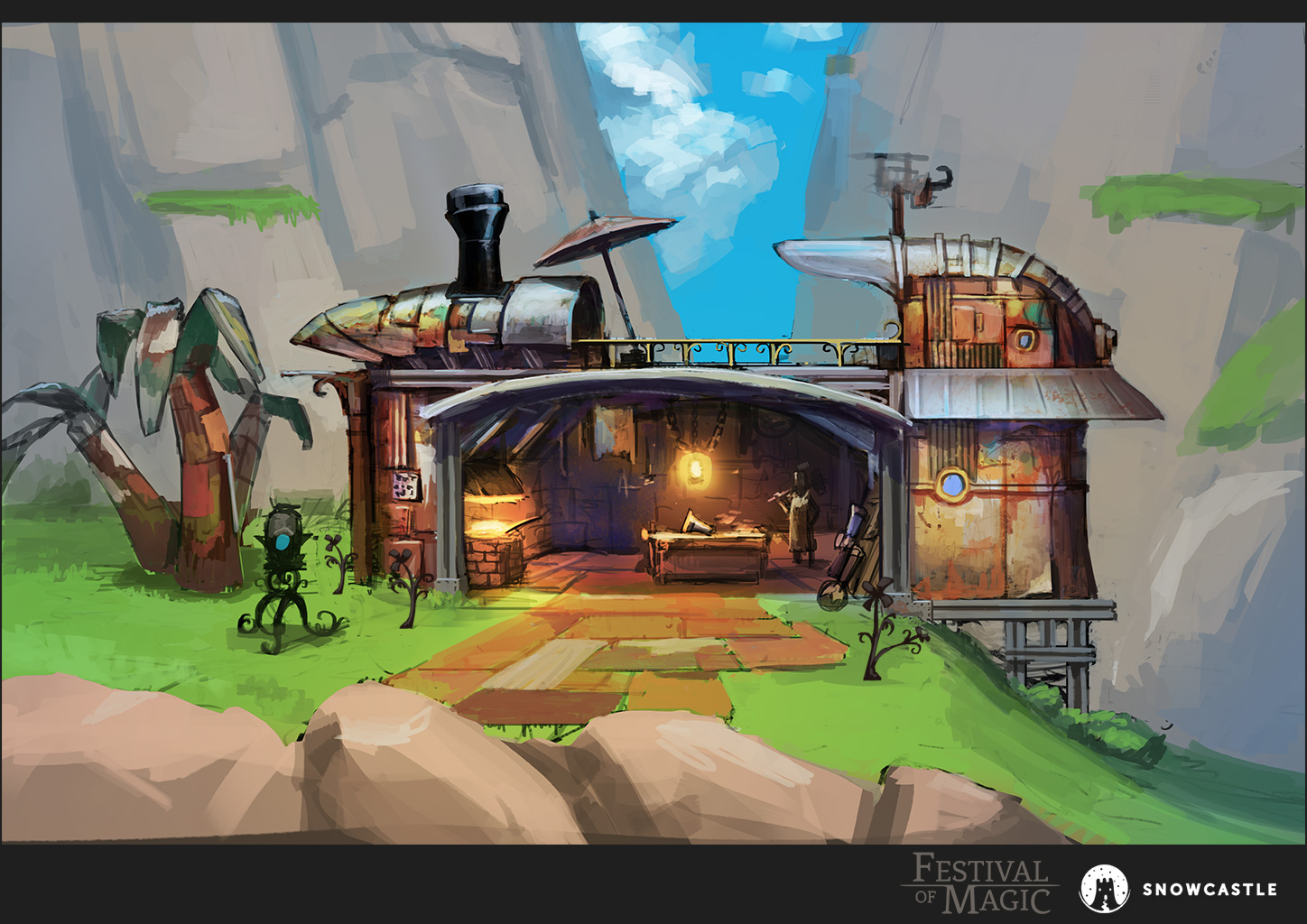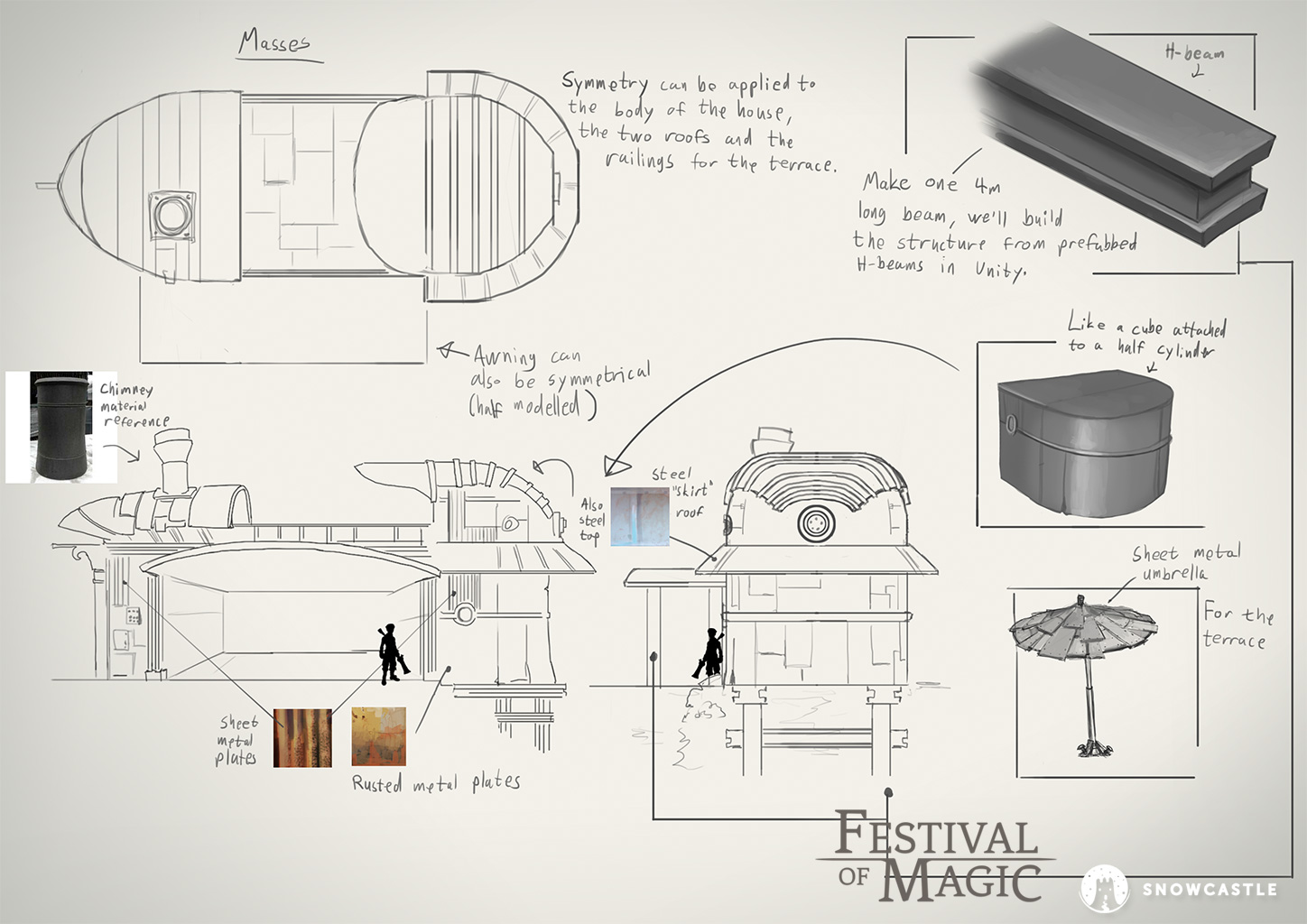 Hope you enjoyed the pictures!
- Fredrik