Most concept art Wolfire makes isn't shown to the public and it's not as fancy and detailed as the stuff the public sees either. Most concept art is just used as reference to give the modeler an idea of what they're going to model, most art look more like sketches.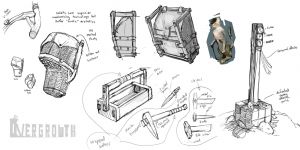 Since the Wolfire team is so small, they are getting some help from the outside in the modeling department: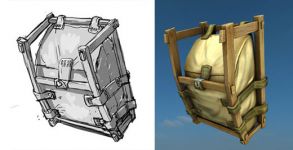 Concept art of a backpack compared to the finished model.
It's used by dogs, model by Pawan.
If you would like to help Wolfire and have serious talent, feel free to contact us! As an independent studio, we are grateful for all the help we can get.
(permalink)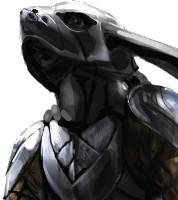 Thanks for reading and stay tuned for more overgrown news!
IRC: #wolfire on irc.wolfire.com (quick link)
Further instructions on how to join the IRC
Overgrowth on Steam
Overgrowth on Facebook
And don't forget to vote for us in the Mod of the Year Awards!