Concealed Intent, the turn-based tactical 3D spaceship combat game, now has its 1.1 release available. Arriving 2 months after the initial release, this update improves the game with Linux support, various cosmetic and gameplay improvements, bug fixes, and extra content. To celebrate, the game is currently 40% off at both the Steam (https://store.steampowered.com/app/374150/) and Humble (https://www.humblebundle.com/store/concealed-intent?partner=dbolical) stores until Monday 24th October.
The 1.1 update includes:
Linux support
Async Steam turn notifications for online duels
A new "Gather" player-vs-compute skirmish objective - quickly identify friend from foe and collect the supply pods
Two new skirmish modifiers:

Neutral unknowns - ships are marked as neutral until properly identified, thus you are not sure whether that contact is a stealthy enemy or newly arrived ally
Tentative contacts - sensors may incorrectly identify new phantom contacts, is that a new enemy or just a shadow? Further investigation is required!

Better balance in online duels
Cosmetic improvements including a graphical display for shielding components
Many bugfixes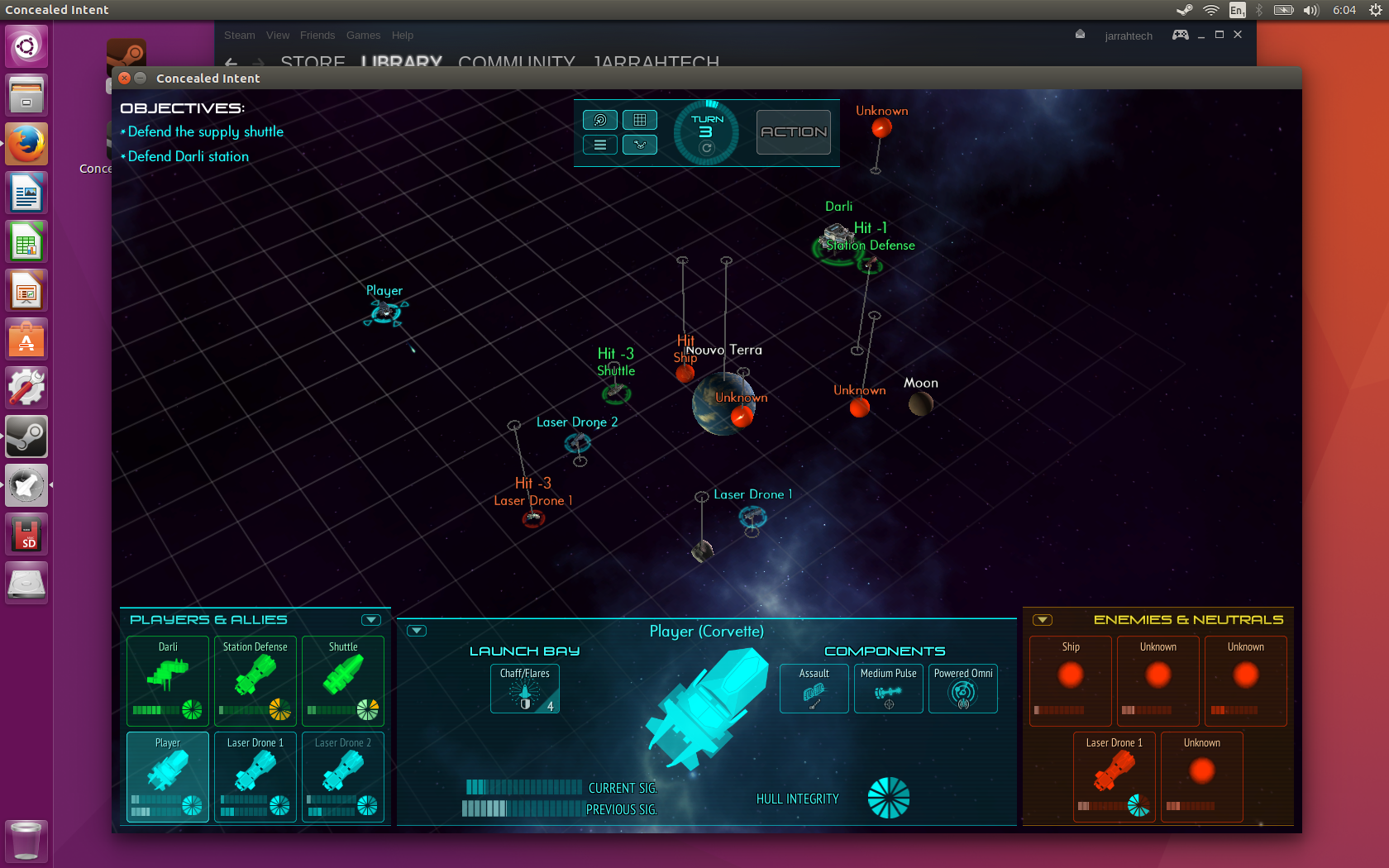 Concealed Intent playing under Linux

The Game:
Concealed Intent is a simultaneous turn-based game of tactical stealth space combat, strongly influenced by games such as Homeworld and Frozen Synapse. Players control their ships in a fully 3D world - hunting down their enemies, just as they are being hunted themselves. In Concealed Intent you know your enemies are out there, but not exactly where, or even what they are. Concealed Intent includes a single-player campaign, an instant skirmish generator and multiplayer options.
The press kit is available at: Jarrahtechnology.com
Please contact me (Charles, the dev) for further details, requests for review copies or interview/Q&As.