Hello guys!
We're back this week to present you our newest addition to our arsenal. The compact folding SMG.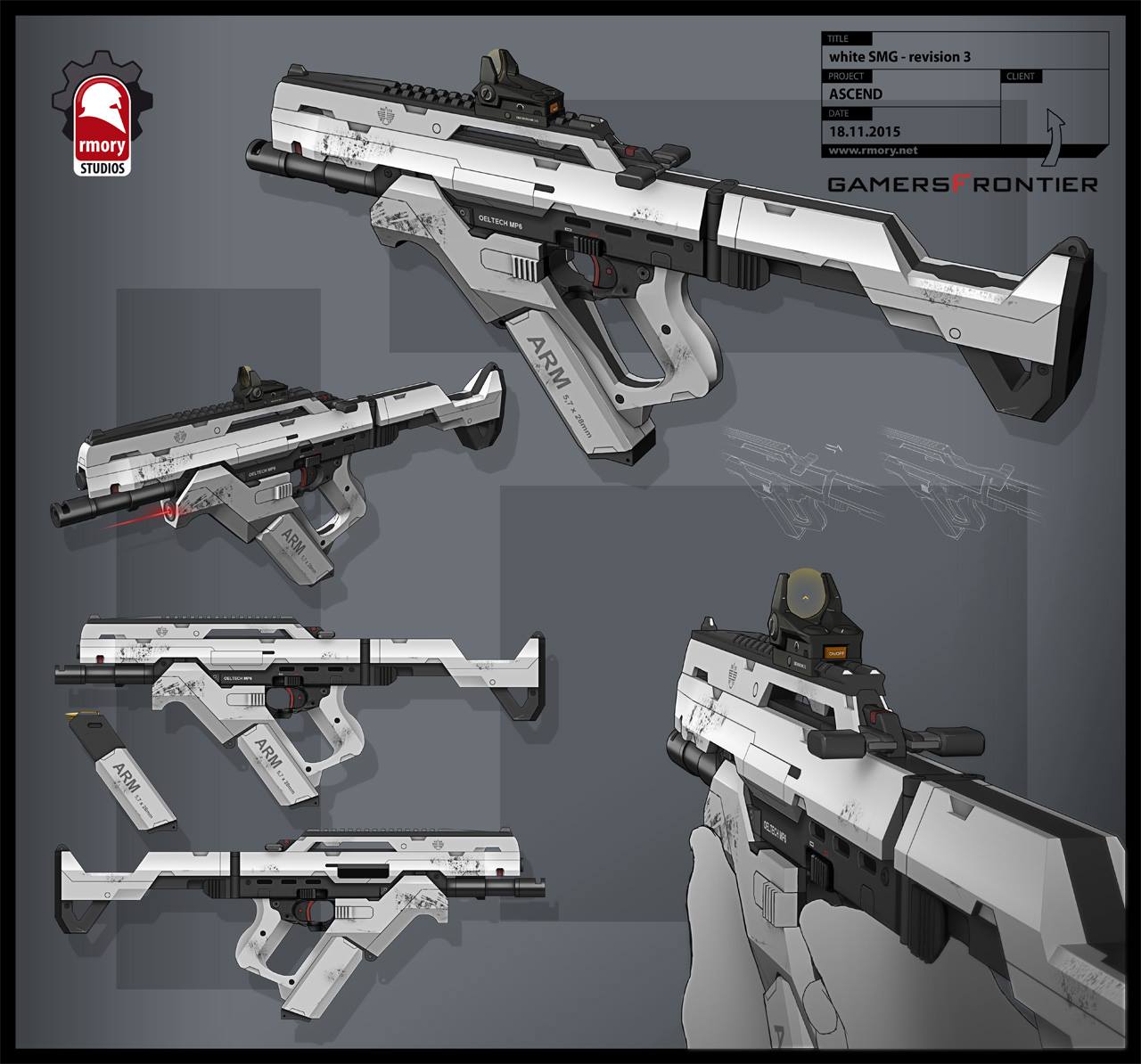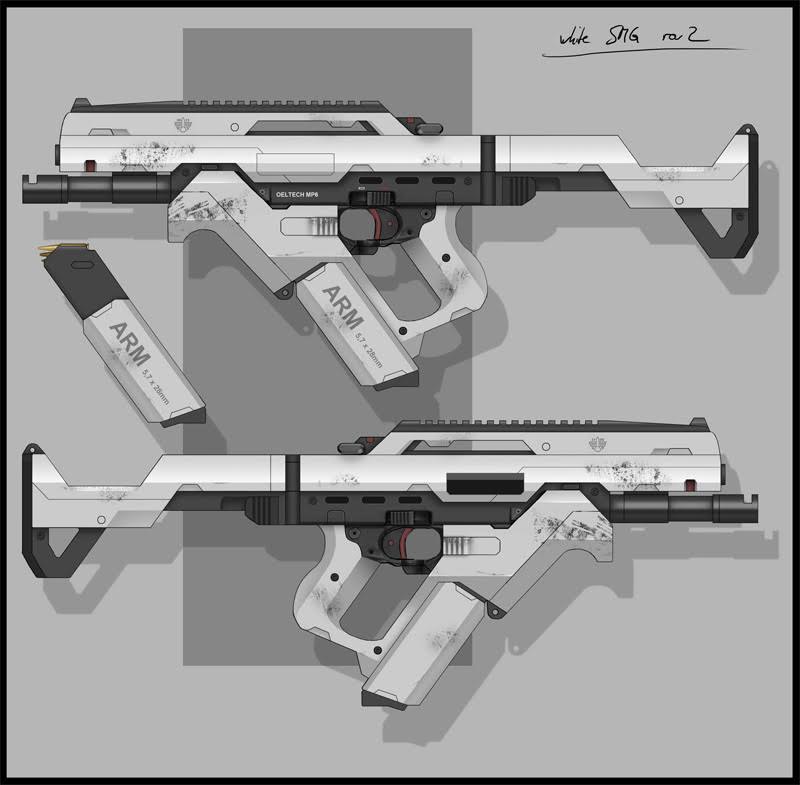 Our idea for this weapon was to give the rugged SMG we already have in our arsenal a "cousin" from the future. Although lacking in the impressive fire-rate demonstrated by our black SMG, this packs a little more punch and accuracy by sacrificing the fire-rate.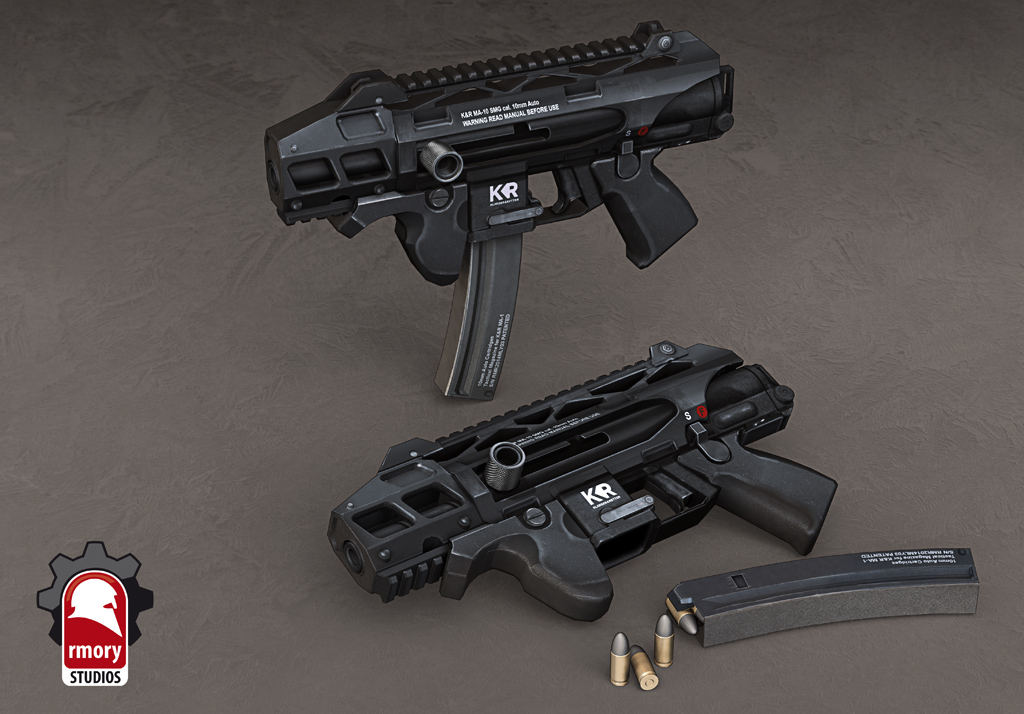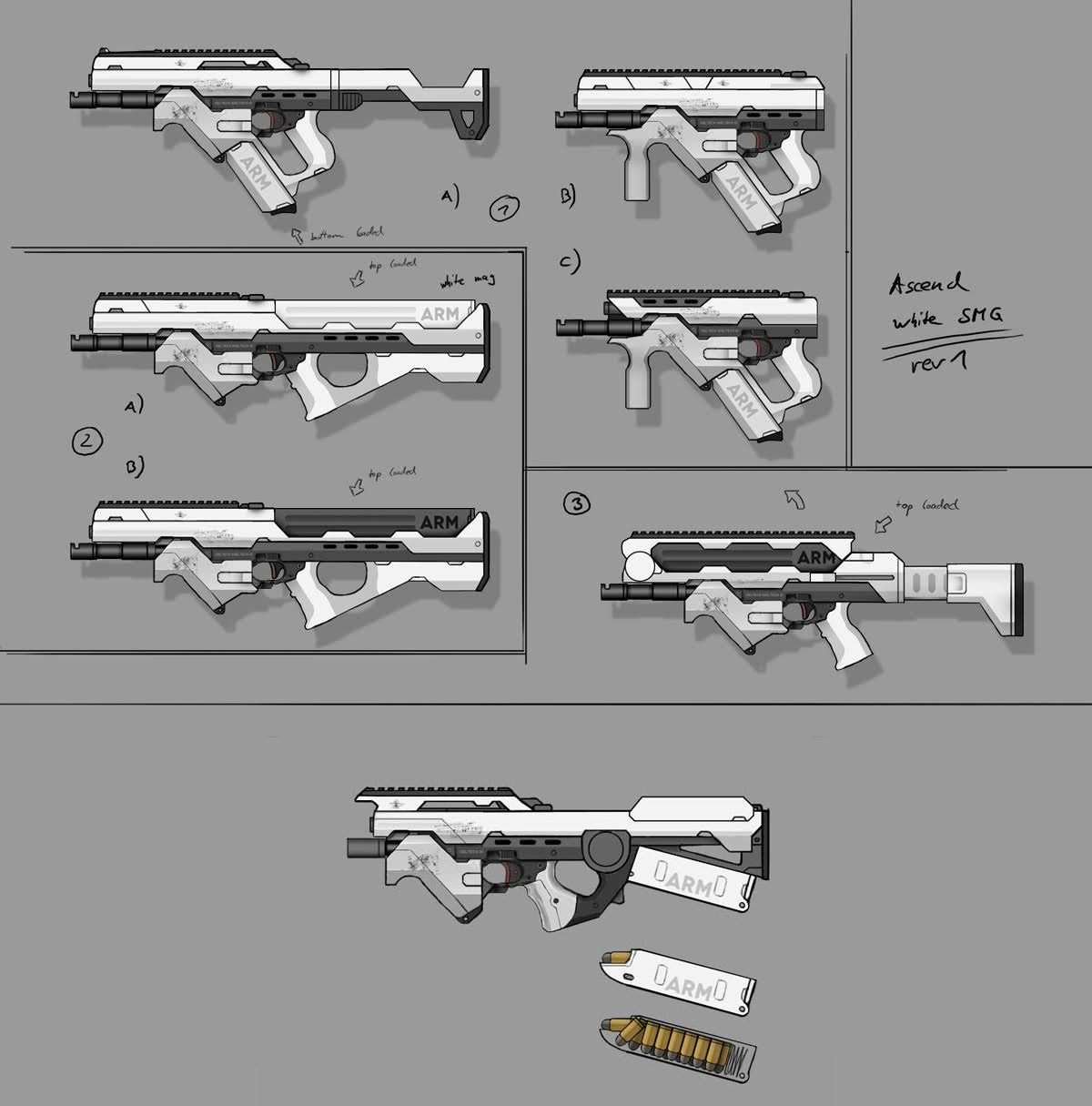 It's meant to also be designed based on our futuristic weapon range like the AR and automatic shotgun. We went through several variation but decided to go ahead with a design resembling the Kris Vector. We also took the reload mechanism into account when making the final decision as we felt that the top load and the back load version would take just a tad bit longer to reload, which would further compromise the already slow fire-rate this weapon is going to have.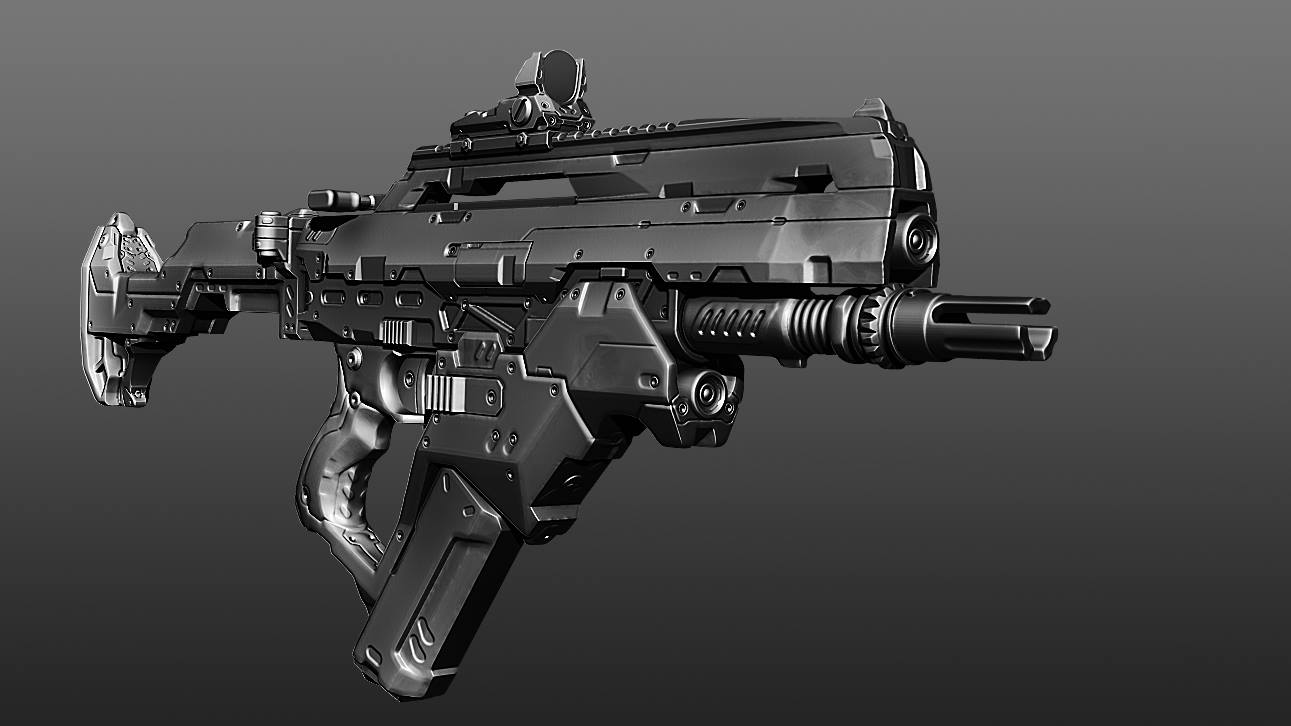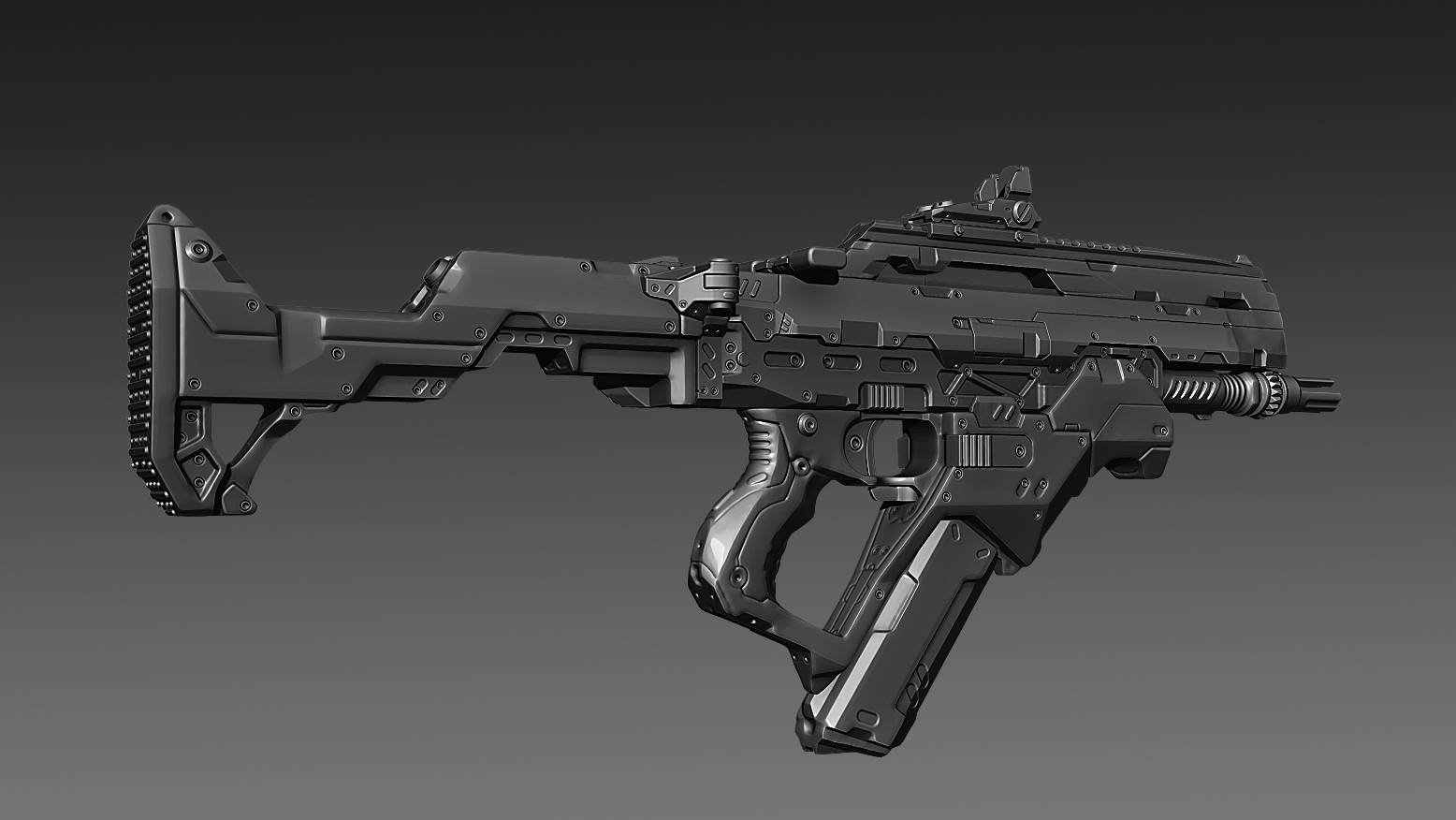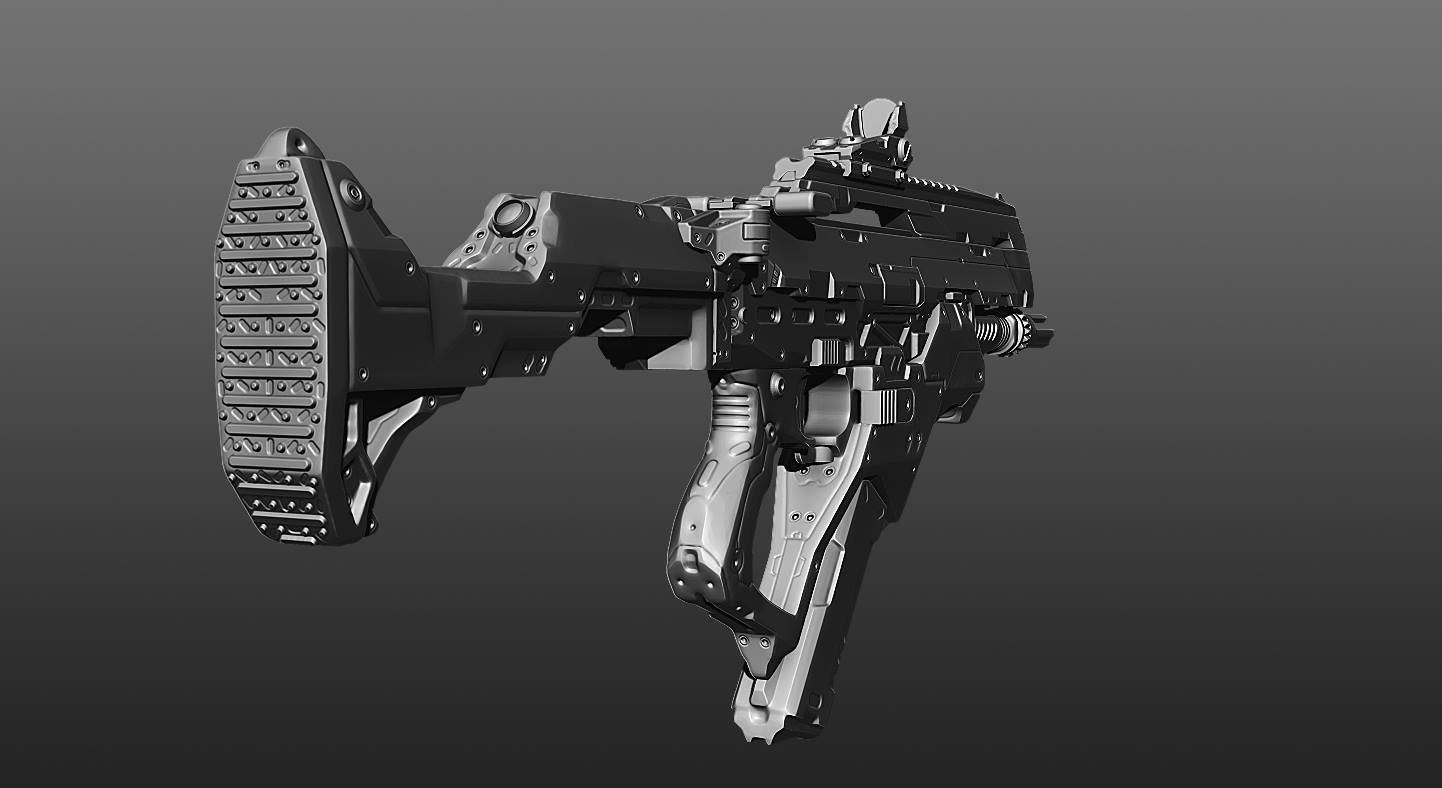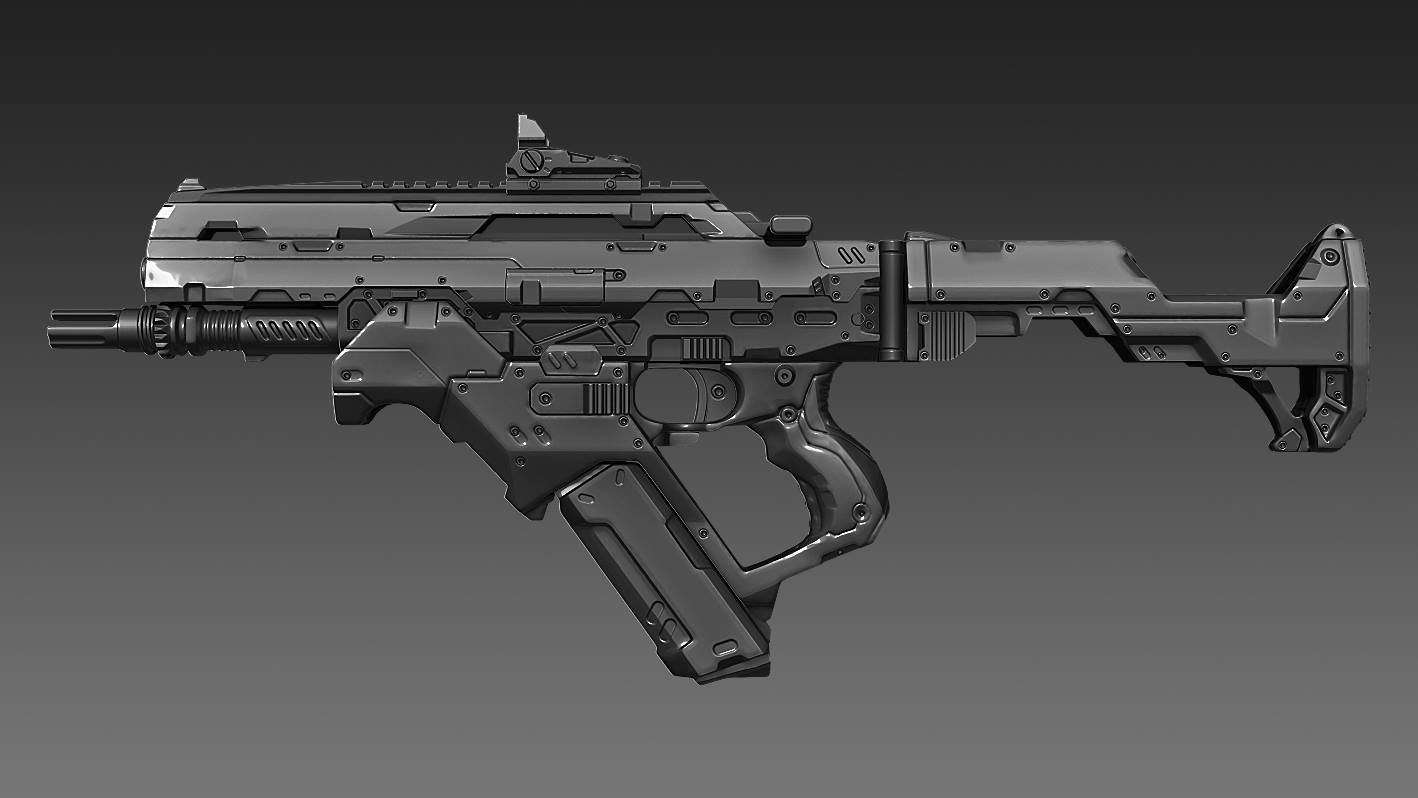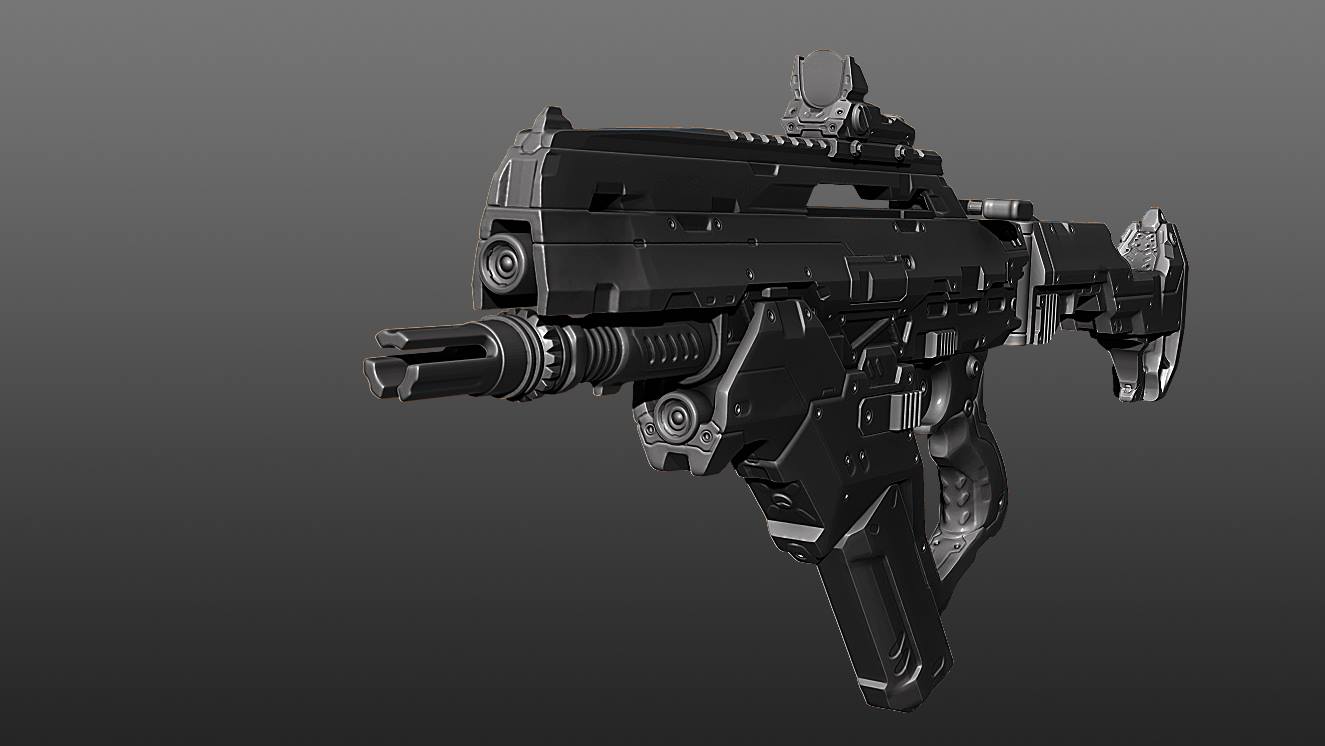 Our weapon modeller did a masterful job on this beauty. We are currently moving on to the low-poly version and texturing for it.

As we mentioned earlier, we didn't want to compromise the engagement speed of this weapon with slow equipping time and long reloads. It shall be a good contender for our other SMG.
And finally we have a small teaser screenshots of our upcoming trailer our artists are hard at work on. We hope u guys like it!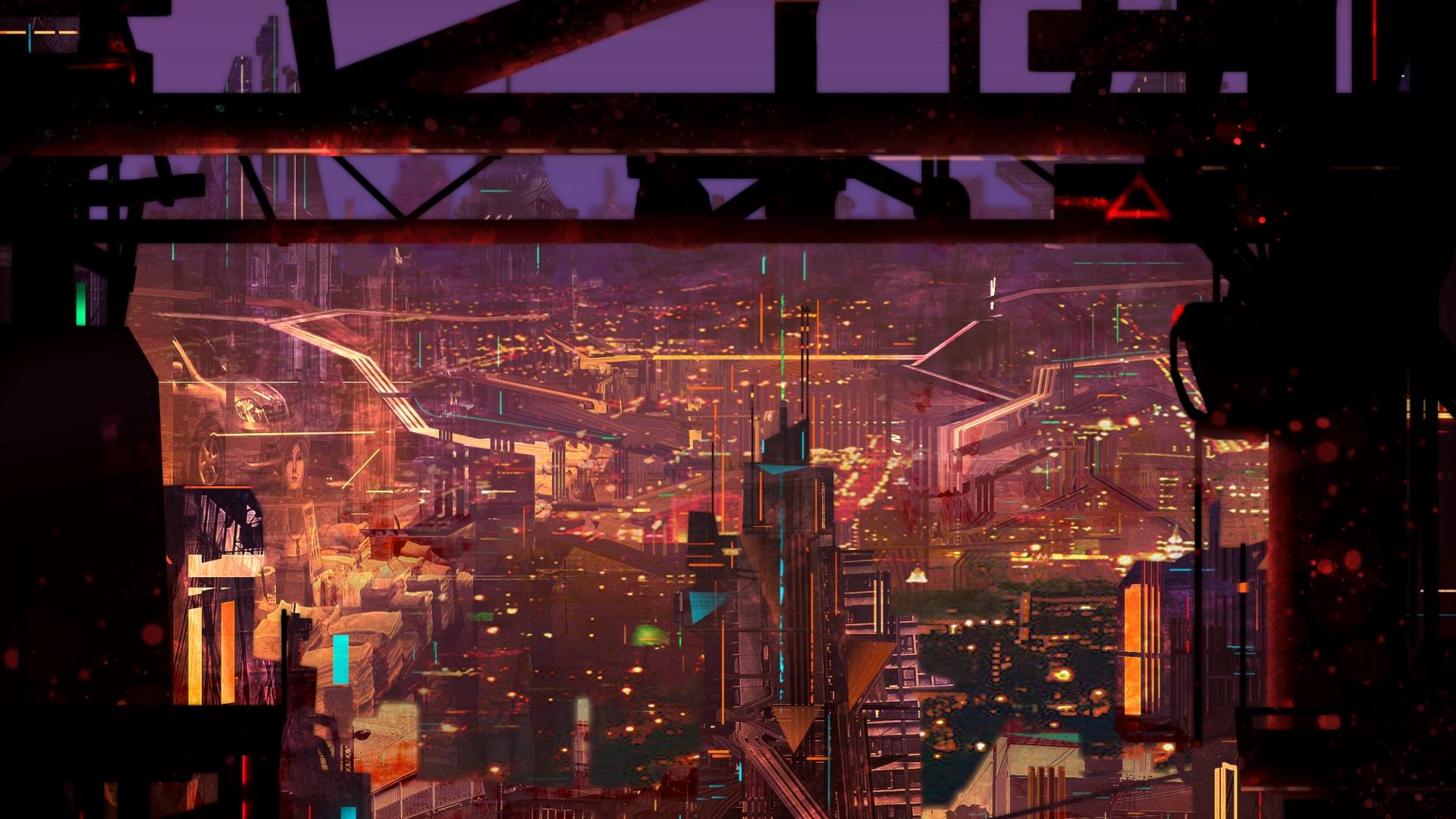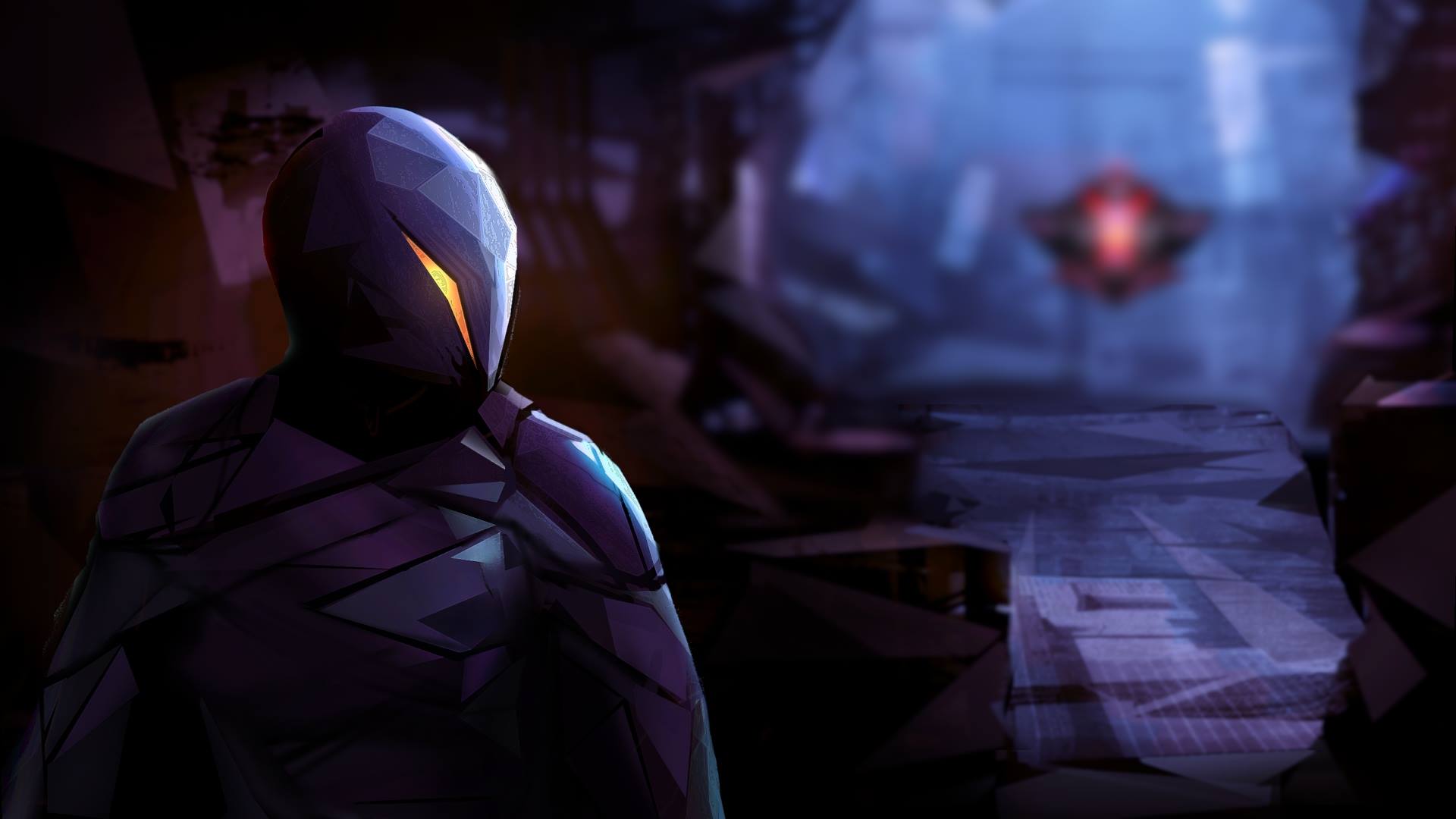 Stay tuned for more! Cheers!!!