Development Diary #5
Finally, we are back from vacation. We hope that all of you had a great time, and a very happy holidays. After some days of well deserved rest, we are workin again in Beta 2. But we were not only resting. We made some improvements to the game, and some needed fixes. Using a friends old Pc, which meets the minimum requirements of the game, we saw with concern that it was running incredibly slow, due to the high amount of elements in the scenes (around 200 new elements are in place just in the house). So we had a hard time optimizing the game so it can run smoothly on old devices. We needed to set up a custom occlusion culling system, and to re-work our models. We have made some changes, and now, the game is running as fast as before, without removing a single element. This was made thanks to a case-by-case modeled LOD.

Latest improvements to the game, and new LOD usage (LOD - Level of detail)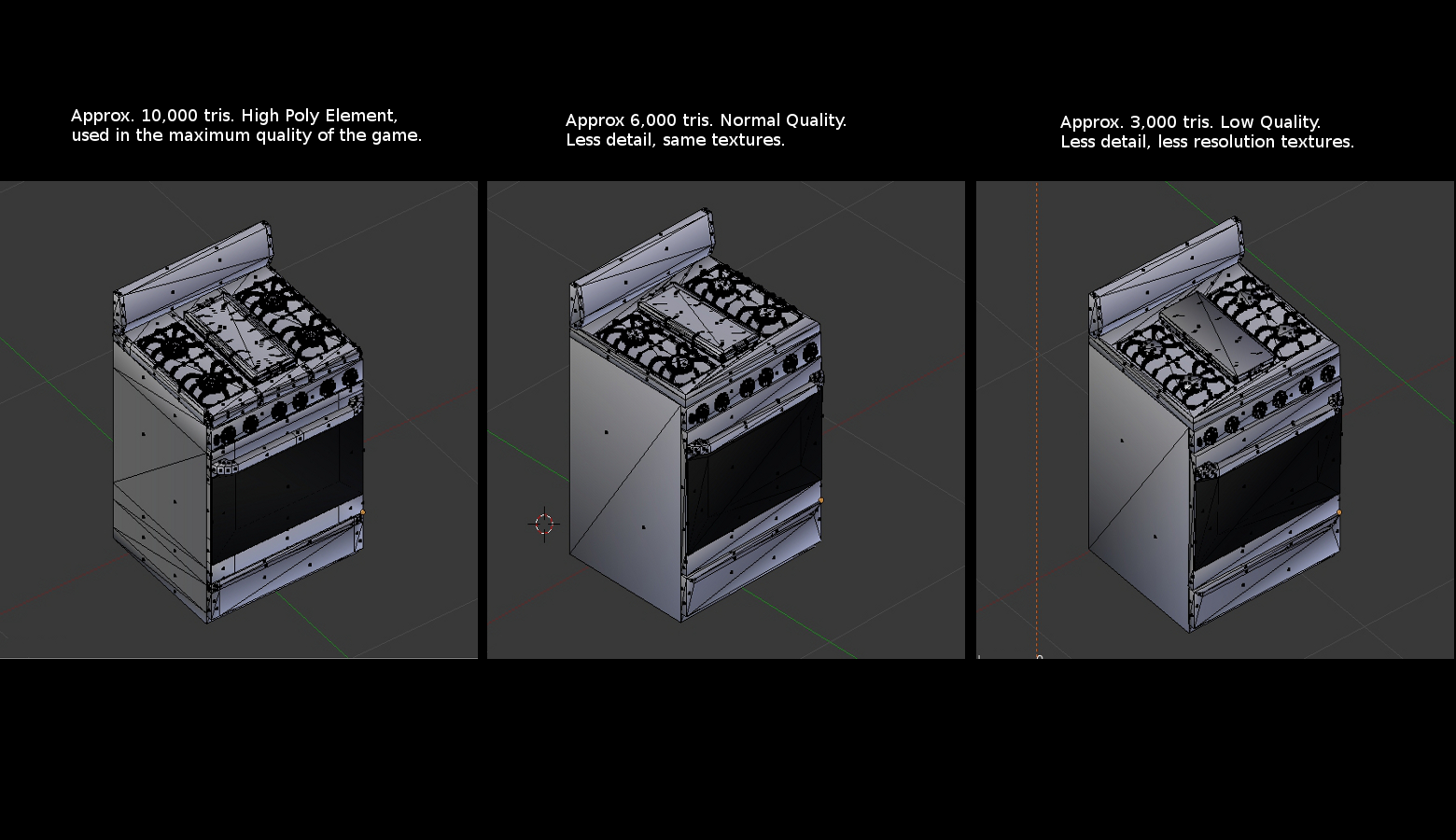 We have now high quality models, and their low quality counterparts. With this, if you meet the minimum req., you can play the game at 40 FPS (approx) in low quality. It doesn't looks as good as the normal quality, but you can run the game smoothly.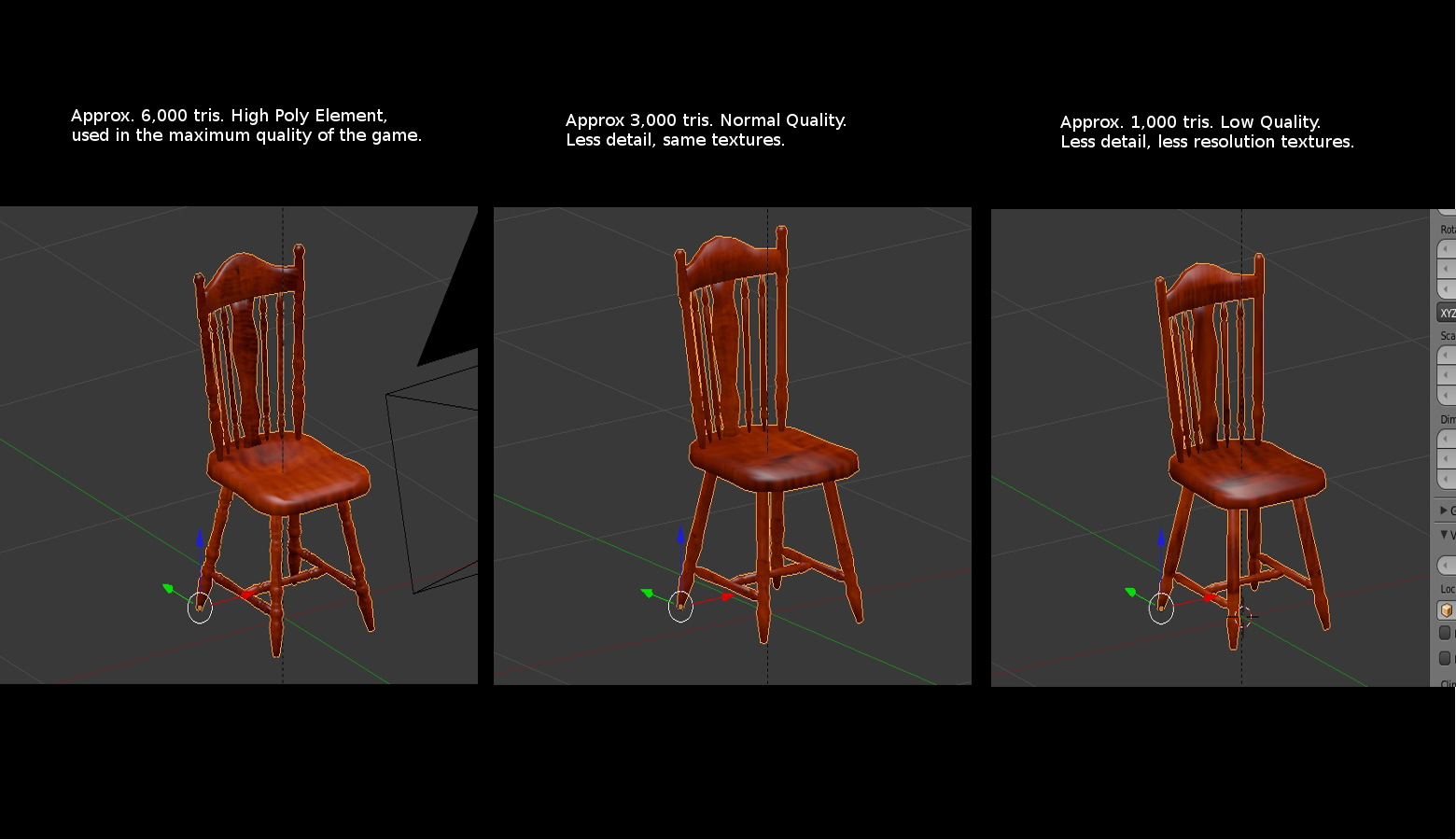 We are also adding new interactions systems, and the player can now turn on the lights (when possible), open doors, use stairs and hand-stairs, etc. We made some tests regarding fake shadows, and even some tests with real-time reflections. These reflections,however, have some errors and bugs that are unavoidable, because it is the best approach that we can make with Unity Free. We will post some screenshots of the functional mirrors soon.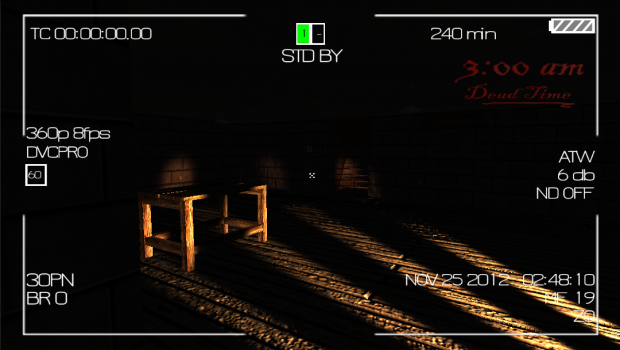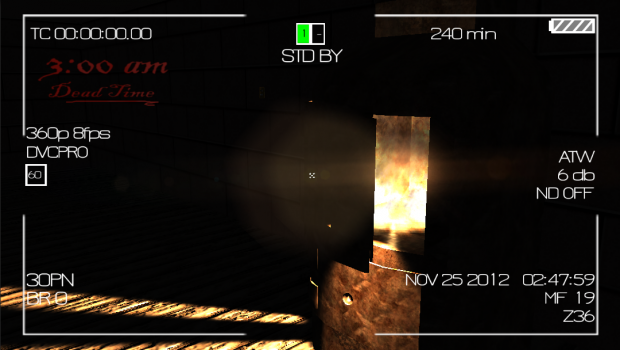 We have also finished the last explorable area of the graveyard : an old church. It is textured and has a lot of things to explore, and we have some intense scares planned for it. You will like them, we promise.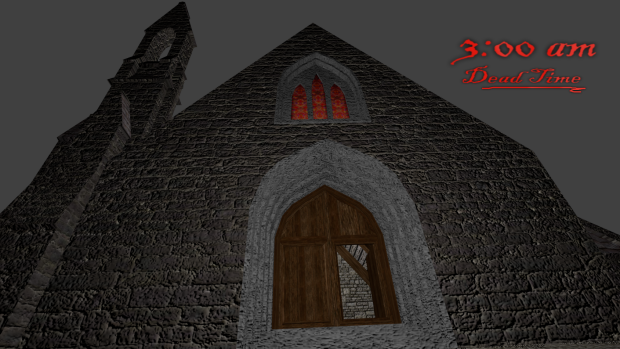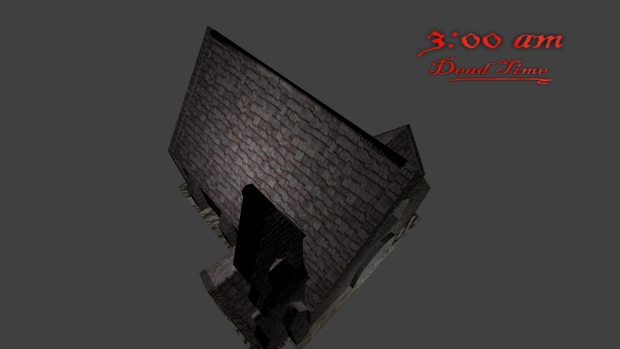 In the next days, we will post some new images of the levels, as we finish them. Also, we will post a few more teasers and videos before releasing Beta 2. The new interfaces for the selection of equipment and crew will be posted soon, so you can see them in action. And we have finally started making some concept art for the next Beta, so we can have enough material to work with once Beta 2 is finished.
We wish you all a wonderful year, and the best of times. Thank you for your support to our game.
Happy 2013!
The Irreverent Software Team.