An adventure game should not be old-fashioned, it should be modern and adapted to today's games.
The gameplay should not be slow, otherwise the player will quickly lose interest in the game.
Here come the following comfort features:
Run!
The main character can run directly to the target with a double-click. With a double-click at exits, the scenery can also be skipped. This saves the player a lot of time.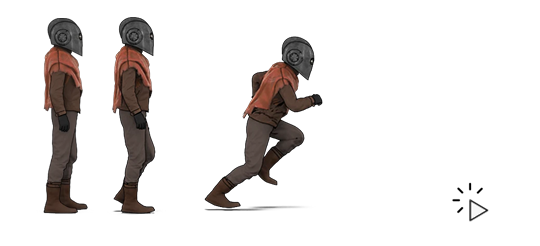 Travel map
By using a map, the player can reach places faster.

Auto-savegames
At several points is automatically saved. The player can additionally create his own savegames.