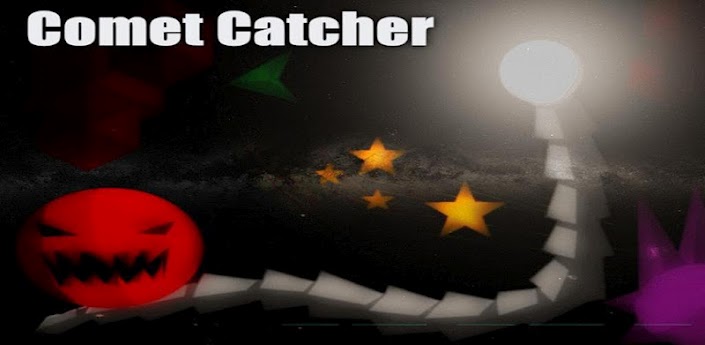 Play Comet Catcher game with beautiful effects and play in 3D Anaglyph!
When an Abiss consumes a matter, it is as if mini "big-bangs" are being created where all energy is collected and placed as a new part of its tail. The Abiss tail is so powerful that even the Abiss itself gets harmed if its head touches part of tail.
The head of the Abiss shines brighter than a star. It is constantly taking in anything that it touches, consuming its energy but beware that there are things that are far great in energy that can cause an Abiss to explode!
Comet Catcher is a game where you are an Abiss and your goal is too eat, eat and eat!
Comet Catcher! The first game of BlackCheetah bringing you beautiful OpenGL 2.0 effects and the power of C# games.
Comet Catcher is created to be a beautiful, spectacular game 2D game, bringing in wonderful lighting atmosphere, and visual effects such as motion blur and 3D ANAGLYPH!!!
3D ANAGLYPH GAMEPLAY!
Buy Comet Catcher and support the Developer!
Comet Catcher is a simple game with music, graphics, and programming all created by BlackCheetah.
BlackCheetah: "I'm a programmer, but I also love to sing, make music, and draw! Comet Catcher's music and graphics is just the start of my emerging game-artistry! I'd love to bring my crazy ideas onto a platform to let everyone have a taste of my crazy imagination"