Tribeca Flashpoint Academy and ZoopTEK announce the
upcoming release of the game: Avarice.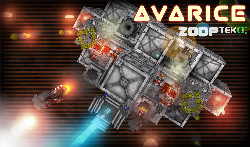 Avarice is the result of the collaboration between the Chicago-based ZoopTEK game studio, Tribeca Flashpoint
Academy, and composer Miguel Kertsman. The talents of current and prior Flashpoint faculty, staff, and
students who are located around the world were utilized, along with the technical, design, and commercialization contributions of ZoopTEK founder and Tribeca Flashpoint Academy faculty member, Alan Reck.
Avarice will be released by the largest online distributor of PC games, Steam, this summer and on May 16th, Avarice will be celebrated at a unique event.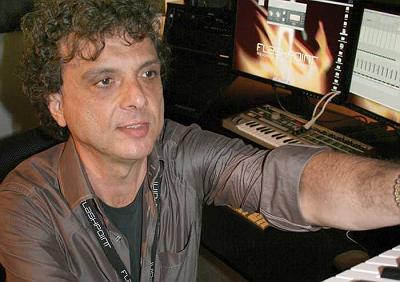 Everyone is invited to the Tribeca Flashpoint Academy campus in downtown Chicago to witness the first real-time live scoring of a game soundtrack by composer and keyboardist, Miguel Kertsman, to the live game play of Avarice.
By attending, everyone will be able to watch players competing live for prizes as they play this explosive build-then-battle action game on big screens accompanied by live music orchestrated on the fly! Or, you may even join the competition yourself!
Join Tribeca Flashpoint Academy and ZoopTEK officials to celebrate this collaboration that is a demonstration of the practical education and experience that Flashpoint provides its students.
Join us in celebrating this momentous occasion!
Location: Tribeca Flashpoint Academy, 28 North Clark, Chicago, Illinois, 60602.
Date: Thursday, May 16th.
Time: 5:45 PM.
Please RSVP at: Docs.google.com
About Tribeca Flashpoint Academy
A venture with Robert De Niro's Tribeca Enterprises, Tribeca Flashpoint Academy is one of the nation's most well-respected digital media arts colleges—offering a progressive training model that erases the boundaries between education and the professional world by exposing students to real-world, industry experiences and state-of-the-art software and equipment beginning their first semester on campus. Learn more about Tribeca Flashpoint Academy at Tfa.edu.

About ZoopTEK
Alan C. Reck founded ZoopTEK in 1999, after the release of his first popular game, Paint Ball 3 EXTREME. The game featured what would become ZoopTEK's development philosophy, developing games that are easy to jump in, but intellectually stimulating to master, with a large dosage of genuine developer and player interaction. In recent years, ZoopTEK has been working with Tribeca Flashpoint Academy to provide students practical game development experience, by having them work on Avarice and other ZoopTEK titles. Learn more about ZoopTEK at Zooptek.com.
About Miguel Kertsman
Miguel Kertsman's music captivates an international audience with works performed in New York, London, Rio de Janeiro, Vienna, Bonn, Chicago, and released globally by Sony Classical, RCA Victor Group, and Universal Edition. His discography (keyboardist, producer, engineer) encompasses numerous international releases, as he has worked with companies such as Sony Classical, Chesky Records, RCA/BMG. Kertsman directs the M.A. Program in Music for Film & Media at the Danube University Austria, lectures at various Universities, having served as faculty and Artist-in-Residence at Tribeca Flashpoint Academy. Learn more at Miguelkertsman.com.