SolCommand has been signed up to produce some awesome content for Dominion now we're entering our "doing it for real" stage!
Here's a sneak preview of the very first Destroyer concept he's producing for us!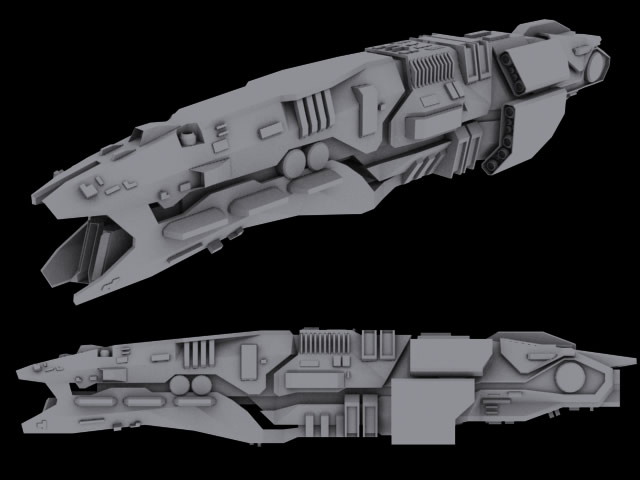 We can't wait to get this beast into Dominion :D
Please check out his site - he's one of "the good guys" on the Indie-scene, he's got a load of great models for Indies to use for free - and he encourages anyone to submit content with the same in mind. You can't knock that can you?