Sacrifices. Sacrifices everywhere.
New activatables, altars, are here. Sacrifice your enemies, or yourself, to summon a strong blood golem. If you're feeling confident, beat him to get a reward!
I've got Orbs of steel.
The orbs were discussed in detail in the previous post, so here's the short version: Experience, Stat and Perk Orbs can now be found as rewards. I bet you can guess what they do.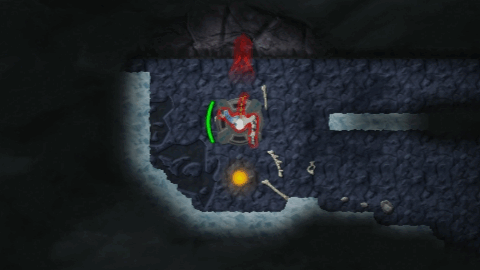 Let loose the Fogs of War.
We changed our black FoW to a more foggy and living one. The fog moves and fluctuates slightly. The biggest change is that the fog now hides enemies completely.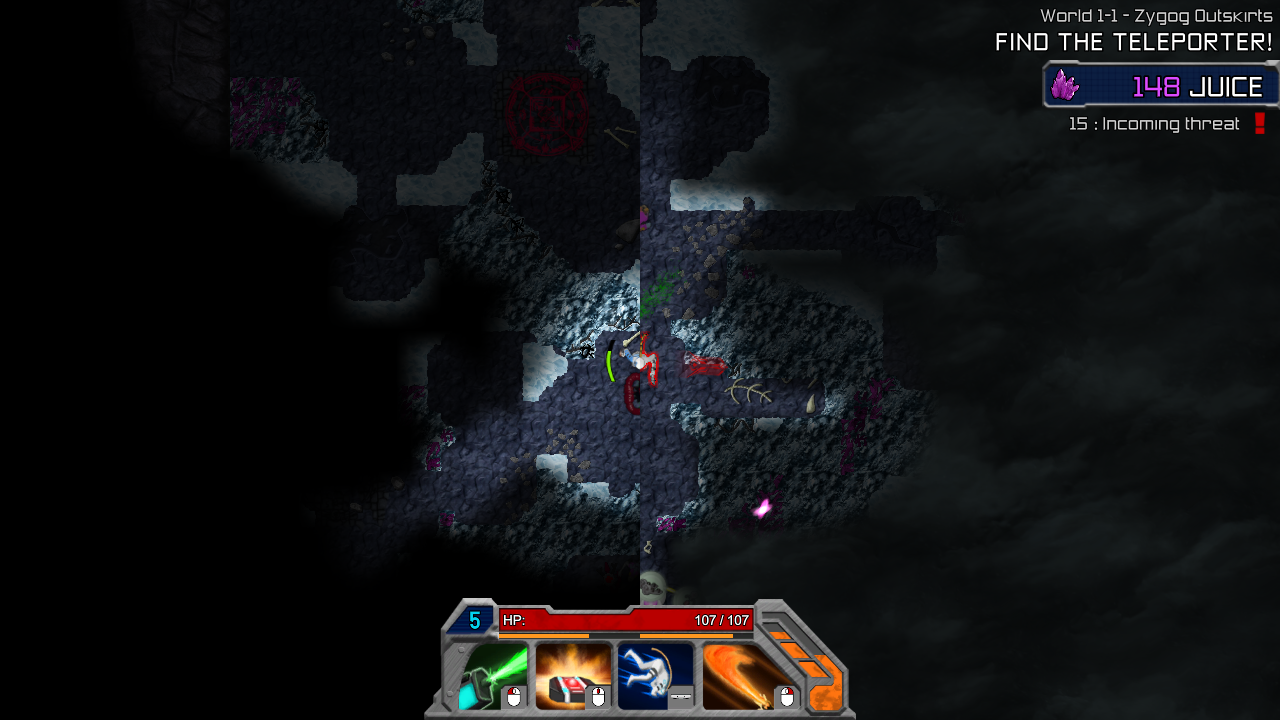 C-C-Combo!
Based on a lot of feedback, we revamped the primary skills of both characters to make them more engaging. The primary attacks now have a 3-step combo attack that end with a powershot.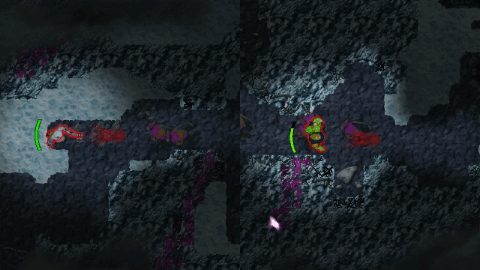 Revamping perks.
The selectable perks are no longer random, but are in a tree-like structures now. Both Commando and Magnus got their perks and some of the underlying systems revamped. Only handful of original perks remain - most have either been removed or reworked in some way.
Leveling up.
Leveling up and having a perk available shouldn't go unnoticed anymore. We added some sick particle effects for those.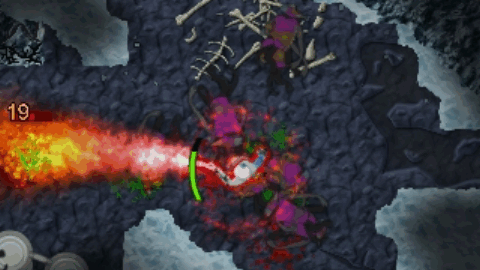 In addition, every level up also has gameplay effects: you shoot high damage fireballs in 8 directions, regain your health and refresh your skills. Gaining a perk has the extra effect of stunning nearby enemies. We're still somewhat divided if the fireballs and health regen should stay.
Feel the combat.
In addition to gameplay changes, we juiced up the combat with some visual flourishes: screenshake and damage numbers.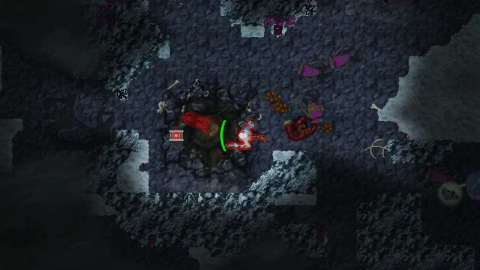 Respawning in 3…
One of the biggest problems in co-op was keeping track of your character. Character outlines and dynamic zoom was covered in our last blog, but we also made respawning more visible. Previously you had no idea where you were going to respawn and that often became a problem very quickly if there were enemies nearby.
New co-op options.
If you find co-op too easy, you can now disable in-level respawns completely. This means you'll only respawn between levels, so step up your game!
We've also added an option for adjusting experience sharing between players. There are 3 choices now: no sharing, partial sharing and full sharing.
Honorable mentions
Improved tutorial

Improved monuments

Balance adjustmens

First boss fixes and improvements

Brand new Main Menu music
Check out the full blog post and the change log for more detailed updates! (and a couple of gifs that were too big for this post)