We've just launched our Square Enix Collective campaign for COLUMNAE: A Past Under Construction and made our first step towards crowdfunding. Take a look at our pitch, meet some of our main characters and vote for COLUMNAE here.

If you're not familiar with Collective, it is a plat form where developers can pitch their game ideas and gamers then vote on them. If we get enough positive votes, we have a pretty good chance of getting Square Enix's support with our crowdfunding campaign. It's also a good exercise for us because the whole pitching process is similar to having a Kickstarter campaign, except there's no money around this time.
Let us introduce you to a few of the characters:




There is not much to write about the protagonist of COLUMNAE. Not because he doesn't have an eventful past or interesting character, but because both of those are up to you as a player to build by choosing his actions during the gameplay.



She's a young, talented, independent and rebellious girl, living in a society where it is still debated if women should be allowed to vote or not. She does not have any friends of her age and considers both of the political entities ruling over Columnae (the United Protectorates and the Democratic Republic) to be perpetuators of an inherently unfair capitalistic society.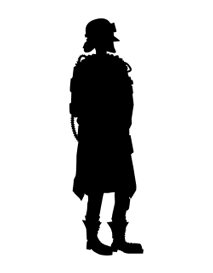 A ruthless air pirate, a cunning smuggler, an aging charmer and a cold-hearted mercenary. He was born in the Cliffs - the only other settlement beside Columnae known to have survived the Apocalypse.





And of course, there are more. Head over to our Collective page to meet the rest of the characters and learn more about them.
---
In other news, we will present COLUMNAE at our first expo this November at Reboot Infogamer in Zagreb, Croatia. We're looking forward to getting some live feedback, so if you're in the area, drop by and say hi.