We have been busy this month, working hard on our prototype.
Please do keep in mind that this is still very early UI, our focus right now is on coding.
Here is the colony window, where you can check all the info about your colonies:
You have two windows for each colony to check information simultaneously.
Event window, it appears on start of player's turn if anything happens: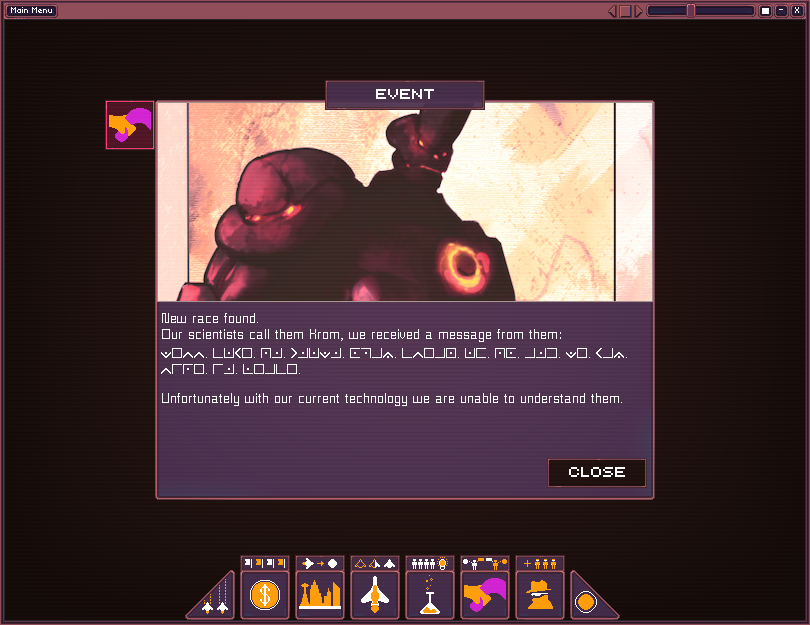 This event shows that you have stumbled upon another advanced race.
We managed to apply Voronoi diagram on the starmap. It won't affect movement but will affect the influence the colonies on different stars have on each other: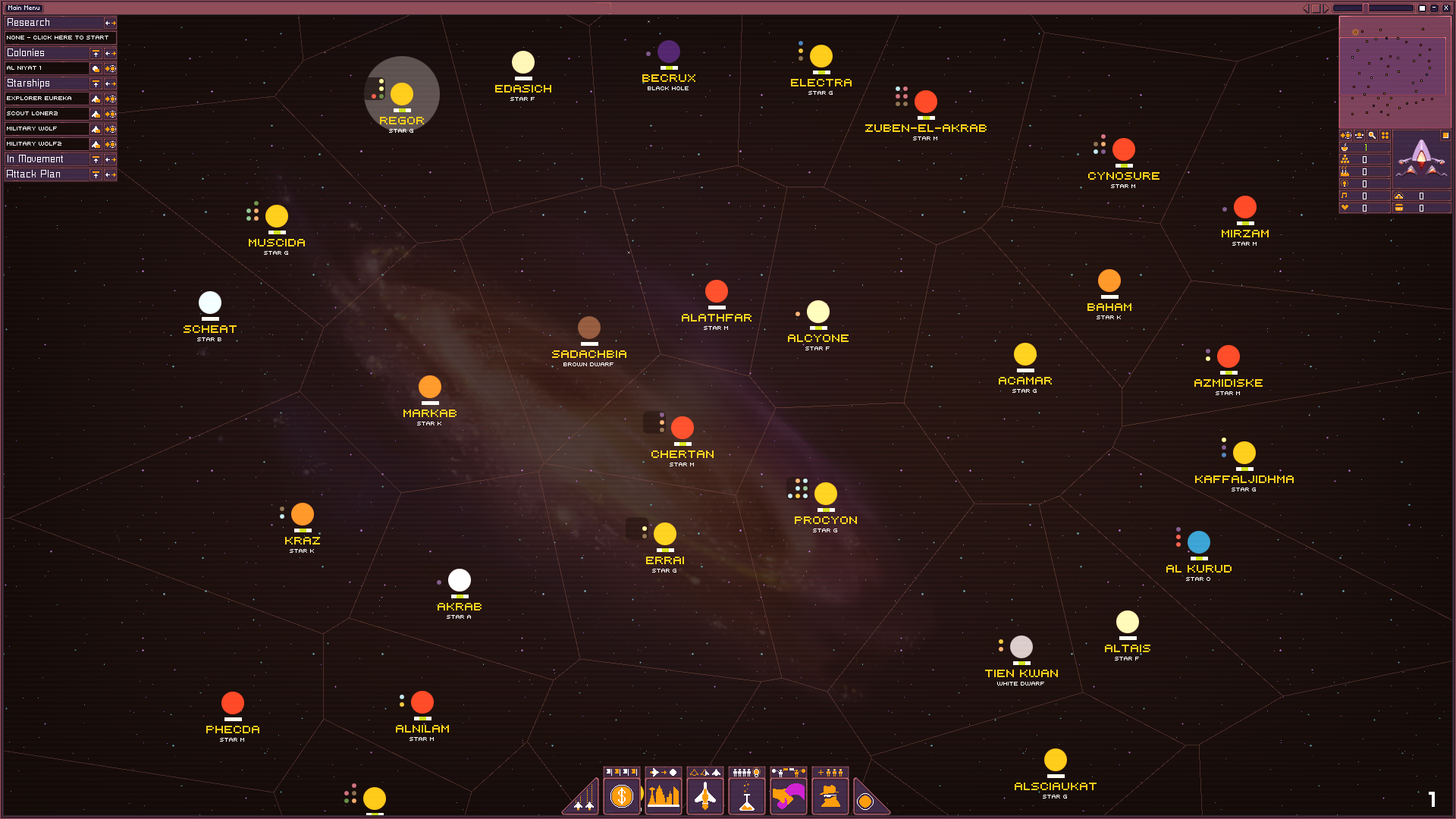 More info on Voronoi Diagram here: En.wikipedia.org
You can check the original code here: Github.com
This is what I have used, a port to C++: Github.com
And here is Amit version where he expanded it considerably: Github.com
Also check Amit's article, it's amazing!
Www-cs-students.stanford.edu
And lastly here you can see populated regions showing their respective player colors: