---
Hello everyone, my name is Austin and this is my first dev log for my project "Colonies", or as listed "Pixel Colonies". The game started off as a pretty simple idea, just have a world map with nodes each node representing either your base, a tribe, or some sort of special encounter which I believe can be well portrayed with this picture. The game takes place in medieval times, archers warriors and such.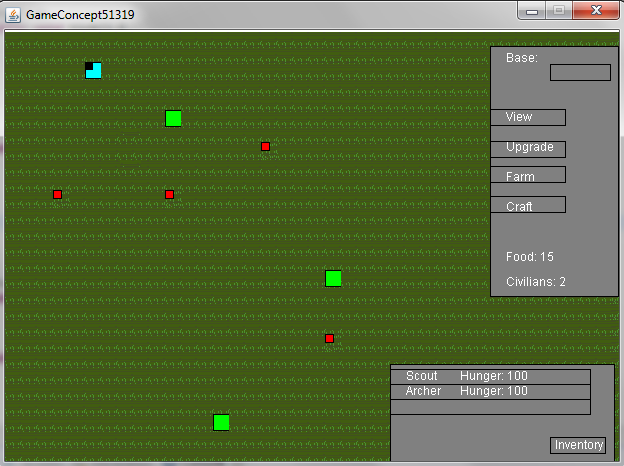 The goal of the game is to increase your civilian count for your base and to keep your civilians alive you must keep them fed, and to gain food you can either farm it, hunt it, or steal it from other villages. Whenever you choose to attack a tribe, initiation an investigation on a node which can lead to your party being attacked, or defending your base from an attack, the screen goes into a combat mode, as portrayed below.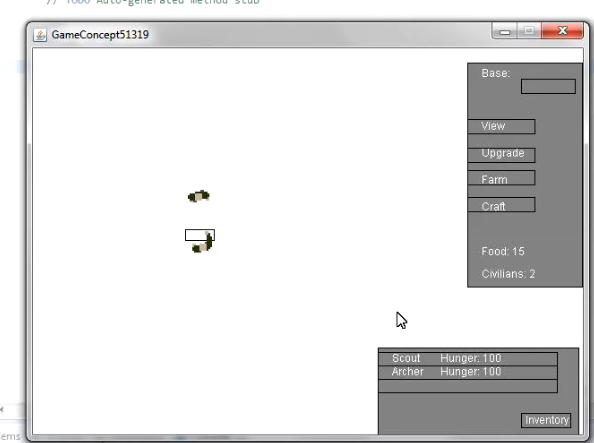 This mode does need lots of work, background tiles, and AI is currently being worked also party members being created. At the beginning of the game you get to choose the classes of your party members which will change their stats. Each stat(Strength, Perception, and Leadership) will effect their role in your party. More strength = more damage, more perception = more knowledge on nodes, and more leadership increases your parties combat knowledge, attacking the right enemy, ect...
I do plan on finishing within the next month or two a pre-alpha build to allow this to be played by anyone to just get the idea of the game. I am making this myself but I am very ambitious and consistent and do plan on finishing this game. I have someone doing the art for me so I do have that :)
If you have any questions be sure to let me know and I will answer them as soon as I can! Have a great day