Hello, everyone

TL;DR - Wishlist Cold Shell on Steam > Cold Shell Steam page :)

First of all, i want to thank each and everyone who voted for Cold Shell here on IndieDB. Thanks to you, Cold Shell got to the Top-100 indie games in the Upcoming - Arcade category ! I am very glad, it's quite an achievement for an average Joe from the middle of nowhere like myself :) Thank you people, you are awesome :)

Happy new 2020 to everyone! Hope it bring you only the best things :)

Now let's get to the progress log. I'm working on the mid game levels in the corporate offices biome.
Instead of cars, that can run over enemies (or you), the offices are often located on higher floors. So you can bash enemies out of the windows down to the cold streets concrete.
Also, offices have some considerable ammount of makeshift skybridges between buildings. They diversify the monotonous sterile white floors a lot.

Here is one of the first office tiles test level: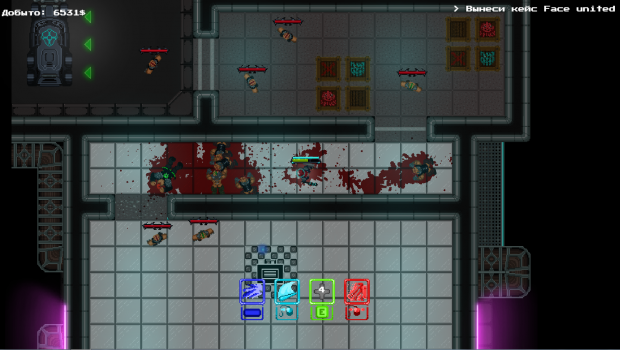 I find they look pleasing, like something i would expect from an office.

At some point i've made a screenshot of game editor, to show you how the game looks for me most of the time.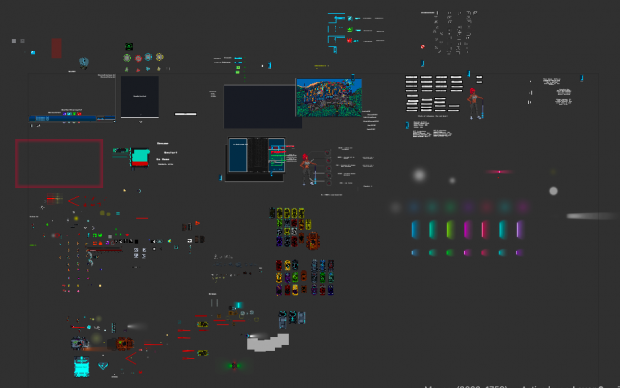 It may look like an unmanageable mess, but one can imaging it being a palette. Here i pick a needed object to edit it, if needed.

Back to the offices, to make them look even more like real offices, i've added office tables and chairs. Both breakable. Take a look: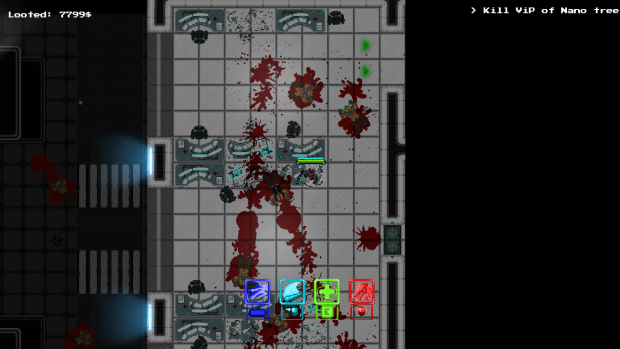 For example, this very screenshot displays an office room. That room is very close to an office room i once worked in real life :) So i have double pleasure crashing the tables here :)

Now let's get back to the player's room. Here is a snippet of a new rpg screen, which will feature secondary perks. They can make you game a bit more pleasing, lowering the handicap a bit, but are totally unnecessary for playthrough.

Still, they are fun sometimes :)

===
That's it for now, will keep you updated on how it goes on!
Wishlist Cold Shell on Steam > Cold Shell Steam page :)
Thank you for reading it all the way here. It means a lot to me.