Hello, everyone

TL;DR - wishlist Cold Shell on Steam > Cold Shell Steam page :)

Things are happening on the art side of the game.

First things first, room customization sets are updated and now ready to shine:
You can combine furniture parts from different sets if you wish so.

Next, there are several character animations in the room, that are picked randomly whenever you return to room. Most of them are displaying the protagonist chilling off, but some are for having fun: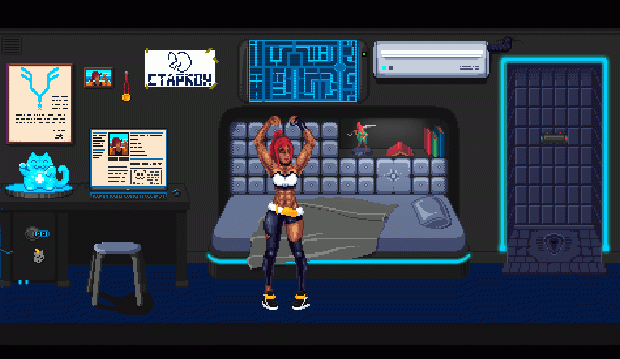 Dance animation, because you have to wind off sometimes :)

It took a lot of effort, but here it comes, the Heart city map: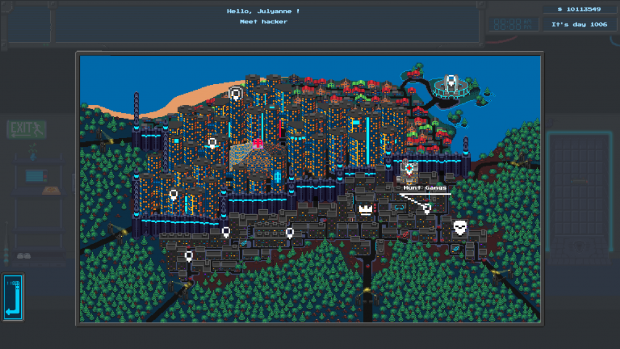 It is basically a level select menu, but now you can visually tell the difference between the city's districts and points of interest.
The Heart city has 3 districts (slums, offices and private houses), with a small fence to limit corporate territory from misfits dwelling outside ,a hospital, an arena, corporate office pyramid and roadblocks. Cyberpunk at it's finest :)

Also, I've added a battle mechanics, that will allow you to bash a defeated enemy off a high ground (e.g. bash enemies down from a bridge).
It may seem a small and insignificant feature now, but I've managed to makes some really cool things with it, that i will show you later.

That's it for now, will keep you updated on how it goes on!
Wishlist Cold Shell on Steam > Cold Shell Steam page :)
Thank you for reading it all the way here. It means a lot to me.