Hello, everyone

TL;DR - my progress report and current plans for near future.

I haven't posted and article for a while for a reason. Firstly - I want to apologise for that, my development plans changed several times.

Originally i wanted to focus on releasing and updated demo, and continue as usual after that. But suddenly me and my game was invited to Starcon - sci-fi festival in St. Petersburg. Showcase Cold Shell to some real people? Sounds good. So i postponed demo and focused and stabilizing a build. Then it was announced that all showcased games should support gamepads. Aaand once again i had to reshift my efforts. To be clear - i myself don't play via a gamepad and prefer keyboard and a mouse. But rules are rules. As i write this article one can play Cold Shell with a xbox gamepad.

Now let me run through recent updated i made to the game.

Concepts of the story.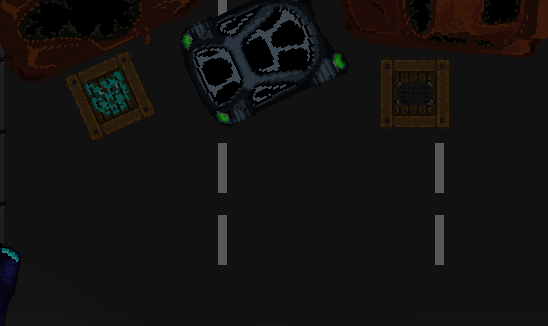 Cold Shell was never designed to have a strong storyline, but it has one. There will still be close to zero dialogues, but some information will be displayed with a text.

New tiles for act 1 of the game.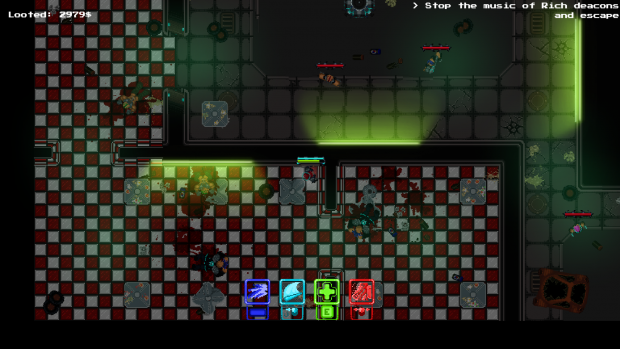 Now dark cyberpunk streets will be enriched with bars interiors. It's not just visual. For example, instead of wooden boxes you can crush and throw bar tables at your enemies.

Slow mo finish.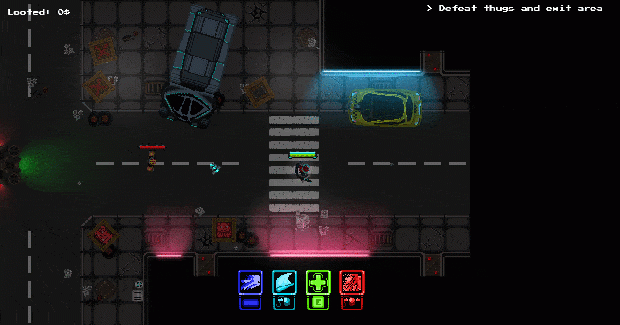 Now when the last enemy of the level is defeated, a slow mo effect will be triggered. I've added it mostly to highligh that a level is cleared and you can move on.

Rpg level up hints and stat resets.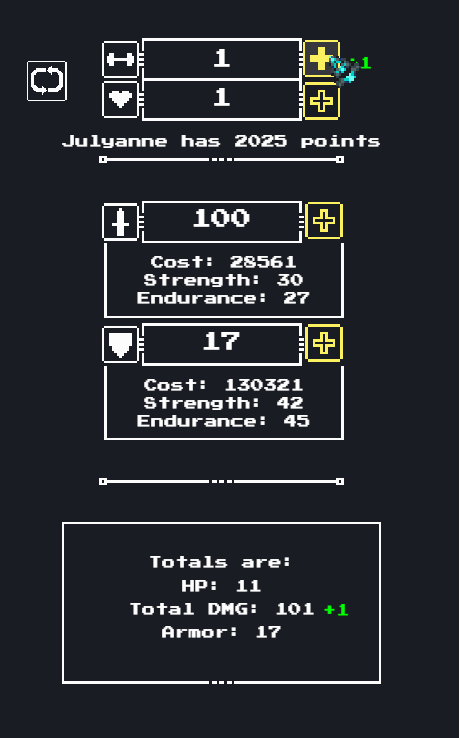 I've made stats distribution more obvious and transparent. There are just rpg elements in Cold Shell and you can't ruin your character build, but if you somehow do - you can now reset your stats to fix it.

Act 1 boss (guitar guy) got a facelift to him visual kit.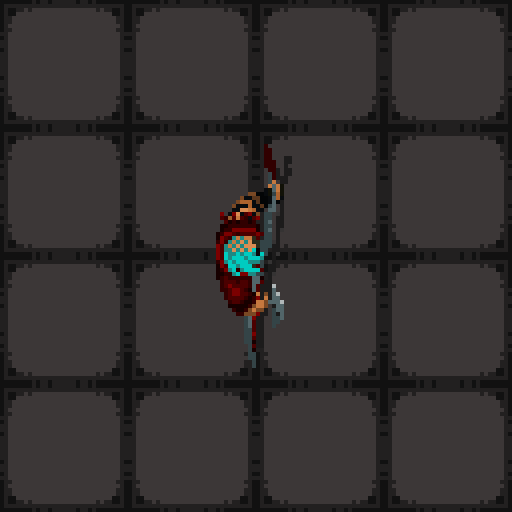 Guitar guy is a CC / summoner type boss. And will have a music theme of his own on the arena.

Just recently my artist friend finished reshaping whole of "rpg" screen.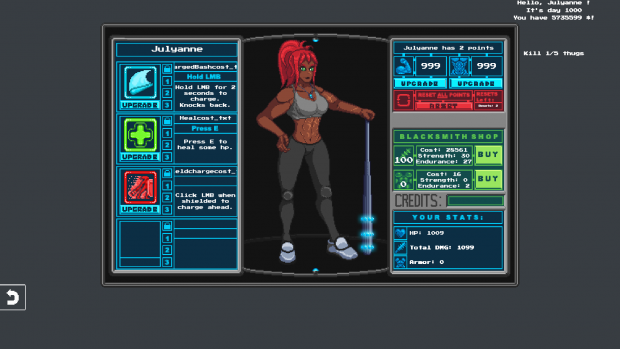 Protagonist and UI were redesigned for a more convenient and obvious navigation in the menu.

Here end recent updates' crash course :)

My next article will (most likely) be with photos from Starcon and tell about showcasing Cold Shell there.
After the showcase (it will be 30d of June) i plan to finally finish the demo. If nothing will drive me away yet again.

Thank you for reading it all the way here. It means a lot to me.