Hello, everyone

TL;DR - happy new year and check out the new updates of Cold Shell !

Engine i use got several nice updates with shiny new features that i was waiting for.

Here is a video (watch it with sound ON) of battle music switching between calm and battle variations over time. Dynamic indie game level music, yeah!

All those boxes, scattered around the levels are re-drawn by a new artist, and look more fitting now.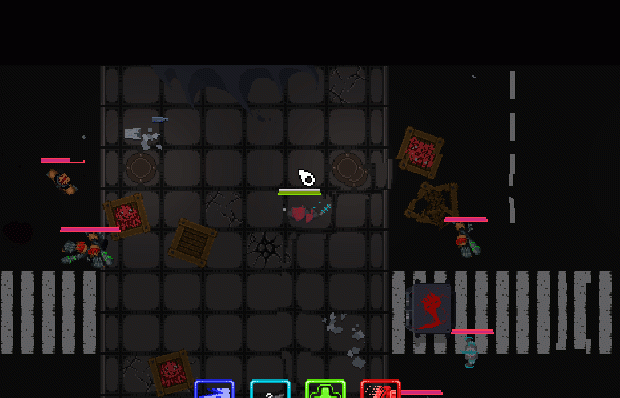 "Lady with knifes" street thug got a visual update as well. Her moving speed is second only to her chopping speed. But she lacks HP balance stuff - you know how it works.

Doors. One of the missions involves waves of enemies coming at you. Previously they popped up from the thin air. From now on they will run outside from nearby houses. That looks more realistic, isn't it :)
With another cool feature added to engine's capabilities I've made a spydrone. It's dystopian cyberpunk after all, "they" are watching you. Initially i just wanted it to blink light at you with those photo sounds. But after some serious tinkering the drone will actually take photos of you. It will occasionally fly over the battle, collecting information about you for it's masters.
That's it for this blog post. Well done reading it all the way here. It means a lot to me.