Hello, everyone

TL;DR - Vote for Cold Shell here > Thegdwc.com < no registration required
The game's page on the site is here.

The Game Development World Championship is an annual competition for Game developers, game development students and anyone interested in game development to join in.

Some time ago i was invited to submit my game to the GDWC website on Reddit. It was quick and easy, so i've set up a page, uploaded some screenshots, typed a few lines of description and moved on. Now Cold Shell is chosen for a weekly community vote, which is by all means cool. So, feel free to vote for Cold Shell, and check out other games as well :)

Heart City news at home now have a host. People generally liked the idea of news, telling a bit more about the world. So I've added a host.

It's a bit artificial, if you know what i mean.

Smoke grenades. I've implemented them for a special attack of the act 2 boss.

Later i've decided to use it's code for some more decorative stuff like canalization steam.

Sleeping spots for the homeless people, left behind by the soulless corporations running the city. Mostly encountered on the dirty, neon lit streets of act 1.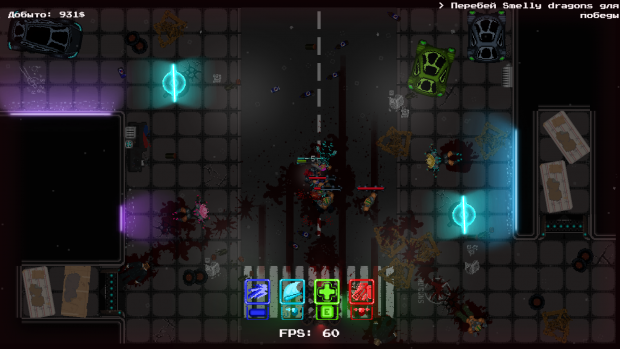 Often occupied by street thugs. Think spawners.

Corporate katana wielding assasin. Using a stealth technology so advanced, it can even hide their hp bars.

Can be encountered at the end of act 2, when the corps are really, really angry with your actions.

Rusty cargo containers. Mostly used as walls, and for visual diversity purposes.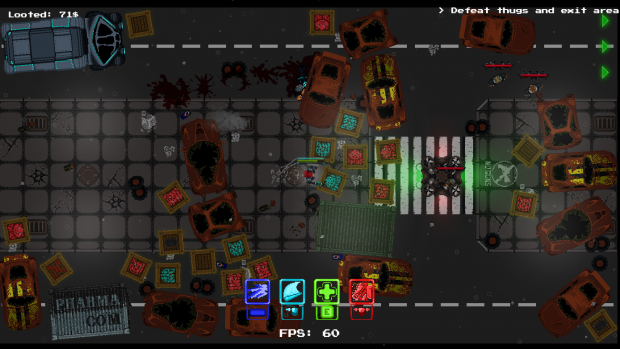 They have more of a ... heavy impact during some circumstances ;)
===
That's it for now, will keep you updated on how it goes on!
Wishlist Cold Shell on Steam > Cold Shell Steam page and vote at the Thegdwc.com
Thank you for reading it all the way here. It means a lot to me.