Hello, everyone

TL;DR - Wishlist Cold Shell on Steam > Cold Shell Steam page :)

It was quite a rush recently, and i had absolutely no time to post here, because i was busy with the game itself. I have to keep it up posting here, to catch up the actual state of the game. Ok, let's get there.

I have added a few new challenges to the game. Here is one of them - "simply" cross the road with somewhat crazy traffic.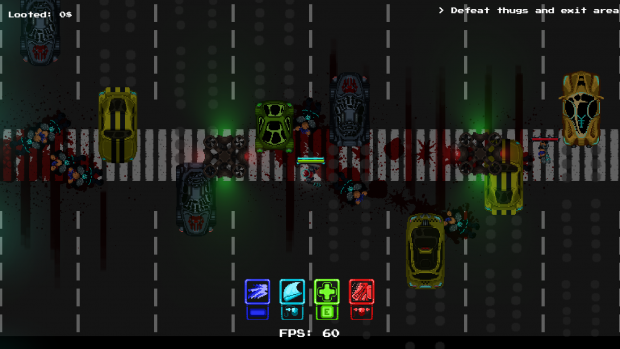 If you manage to complete it - you will get a constant bonus to your maximum health, which help to fight the bosses a lot :)

The underground arena screen now has contestants portraits.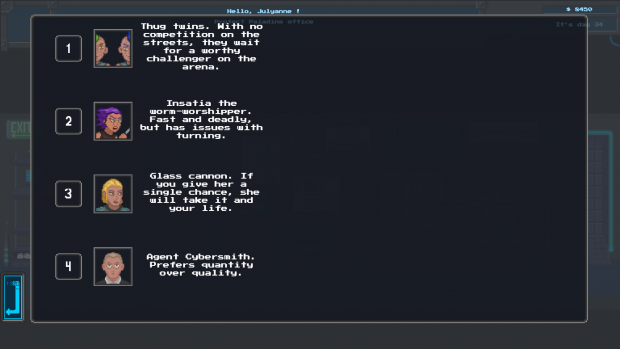 Now you will be able to see who's waiting for you on the ring.

Also the first tripod for the dask skill. You can choose 1 of the 2 options available, once you unlock it.

Tripods add a little extra to the existing skills. Allowing you to fir them better for your playstyle.

The damage received by the player will now have a minus before the number.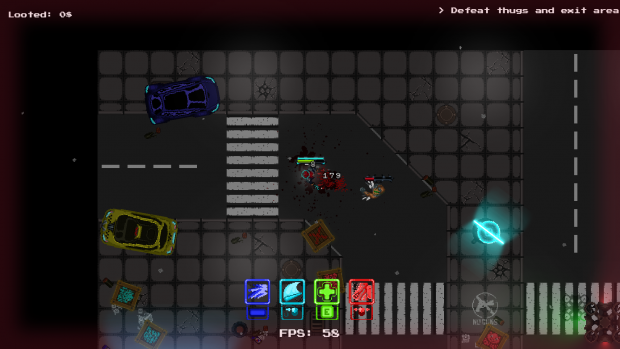 So you can tell a bit clearer which damage you've dealt, and which you've received.

This one is small, but nice. Added a sound effect, when you reflect a projectile (e.g. a grenade) with your trusty bat.

It's even more usefull in bigger rumbles, where it's hard to visually tell what happens. This sound clearly stands out.
===
That's it for now, will keep you updated on how it goes on!
Wishlist Cold Shell on Steam > Cold Shell Steam page :)
Thank you for reading it all the way here. It means a lot to me.