First playable version of Cannons Lasers Rockets intended for Desura is available to play. All previous technical difficulties are gone - you can download it, log in with your Desura account and play, no bumps during the ride.
If you do not feel like using your Desura account, you can press the "GUEST" button and gain guest access. This will let you enter the fully-functional game but will not save your progress between game sessions.
You need at least four players online to enter online combat mission. Best way to get four players online? Tell your friends about the game!
However, to make a better acquaintance with the game you can play solothrough the tutorial. This way it will require nobody else but you.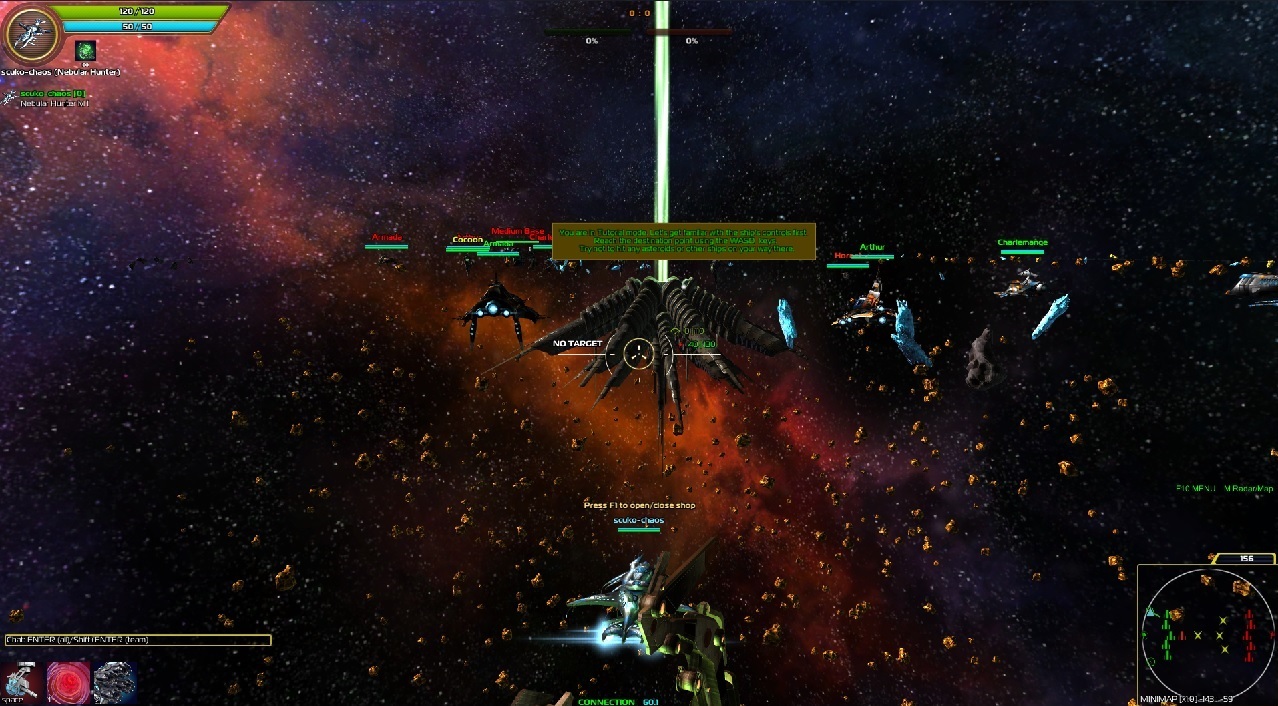 Current version has a single game mode and a few ships - this is most certainly not the amounts you can expect from the finished game, but the first page of the rough draft. Also there's no social web integration, achievement system or leaderboard yet - but enough material to see what the game can do and to have fun shooting lasers at opponent starships.