Not so long ago we dropped the "Night's Tale" from the game's title, but the Night is still very much an important part of the game's story. It is what will propel the story forward as you explore and solve mysteries in the world of Cloudfall. The Night is a mysterious figure (and frankly one we still need to figure out how to implement exactly.) It made its only public appearance on last year's Reboot Infogamer in Zagreb, thrown on a very rushed promotional poster.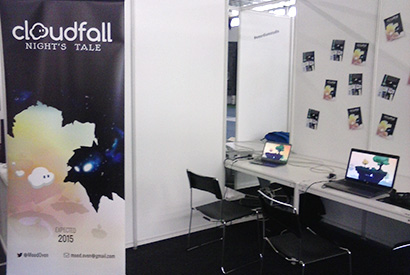 Expected 2015? Such lofty ambitions :)
Anyway, our players had no idea what the Night thing was all about, as it was merely an idea in our heads and nothing related to it was shown in the demo. It did draw some attention to the booth though.
The Night resides in one of the game's four dimensions, one currently dubbed "The space between" (or just The Space for now). This will be the first dimension you get to explore in the game, and one that connects the other three.
We're currently fleshing out The Space for our new demo, which we plan on showcasing on Reboot Infogamer 2015 in November. We decided on showing a fragment of it and a fragment of the forest dimension, as well as three powers alongside the base one: Wind, Stone and Fire. However the Night still won't be making an appearance.
We planned out all the areas and puzzles for the demo a week ago. The game starts out with very simple tutorial puzzles in The Space, which teach you how to use each of the three powers...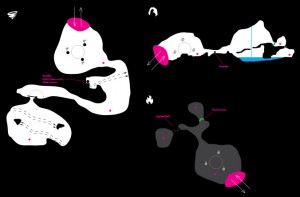 And progresses to a larger open area in the forest, where all the powers can be used to solve various puzzles within it.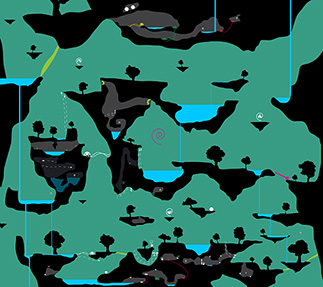 You can tackle both the tutorial puzzles and the forest in a non-linear fashion, going back and forth, as exploration is encouraged.
This week we have just finished building the bare bones of The Space, with just a few drops of polish here and there. The entire scene has been setup now it needs to be ironed out and every puzzle piece made functional. Here's how it feels in its current state.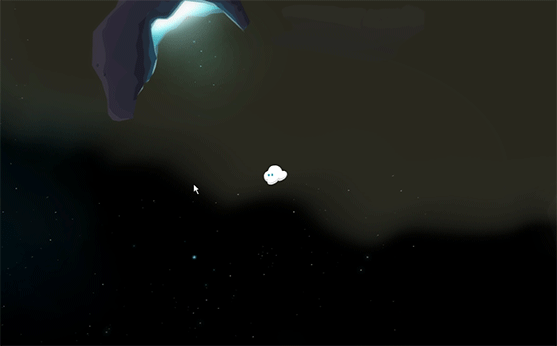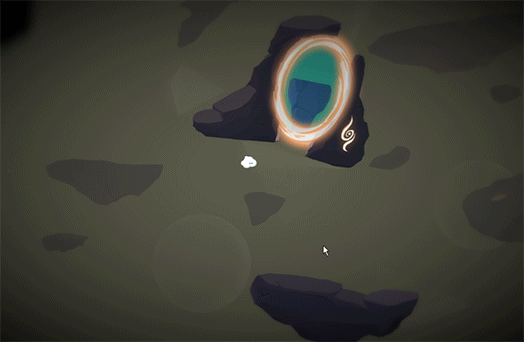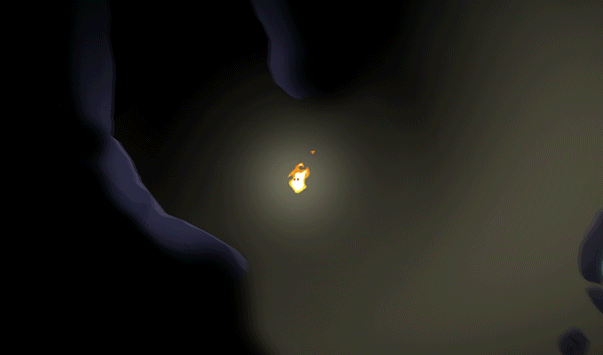 Next up is building the forest scene bare bones, making all the puzzles functional and finally polishing everything until it looks good and presentable (adding richer backgrounds, particles, animations etc). Due to time constraints this demo will likely end up a few steps away from the final look and feel we're aiming for, but not by much.