Welcome to the second DevDiary of D E E X I T !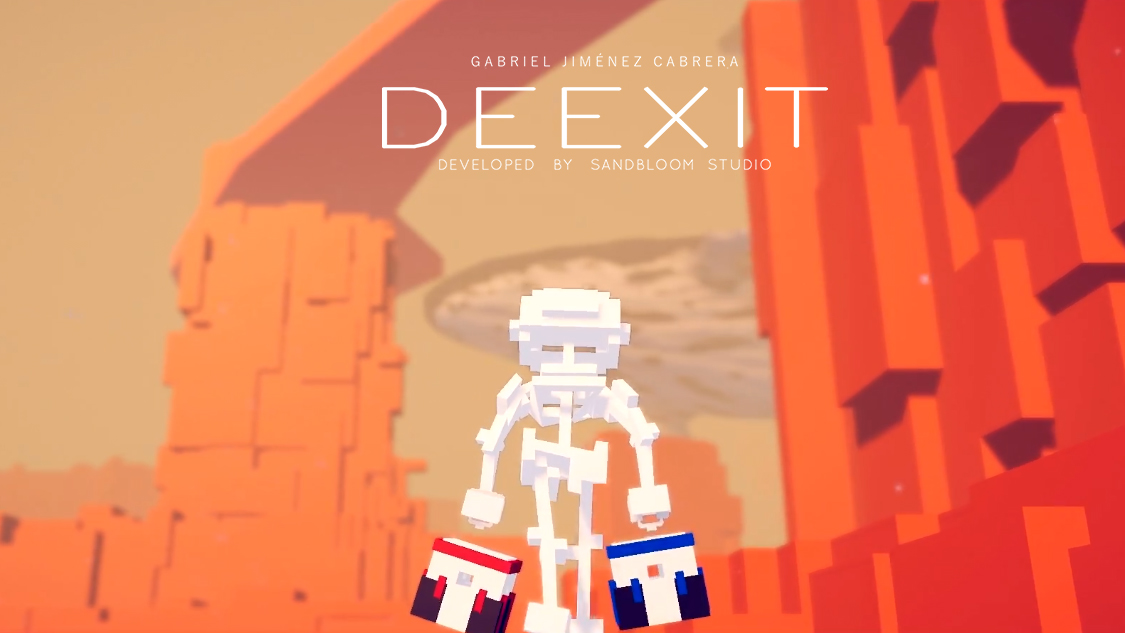 This month we closed a little demo of D E E X I T where we show the basic mechanics and mood of the game. This demo is closed to publishers and investors so we will not publish it yet. But, if you want to try a bit of D E E X I T do not worry, we have something for you! Because this month we published a little mechanics prototype on our Discord channel. So, if you join our server you can try the prototype.
Also, we keep working from home due to COVID19 quarantine, but we are still productive. Recently we achieved the following:
Voxelized the whale! We had a whale that appeared in the first D E E X I T trailer, but they weren't modeled in voxel, so we picked them up, redid them, voxelized and re-skinned and re-animated them so that they fit better our artsyle.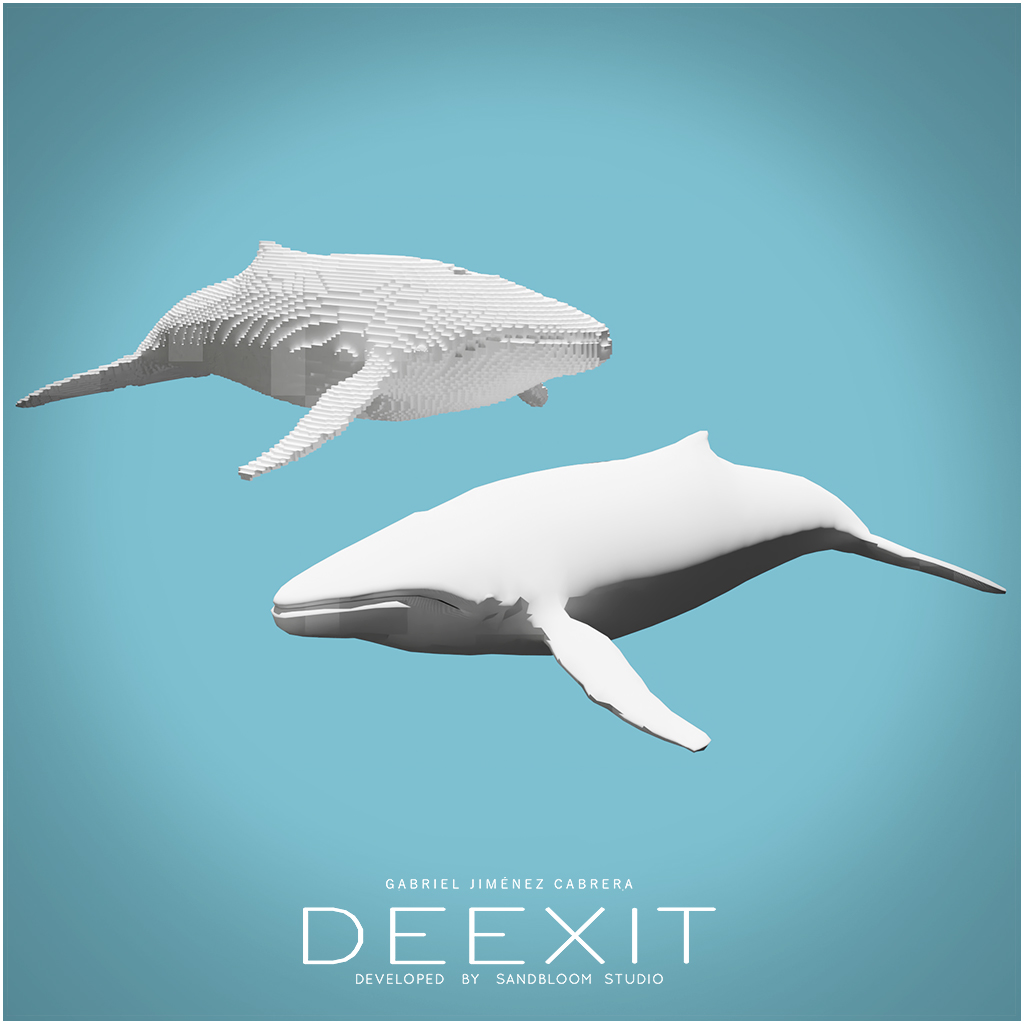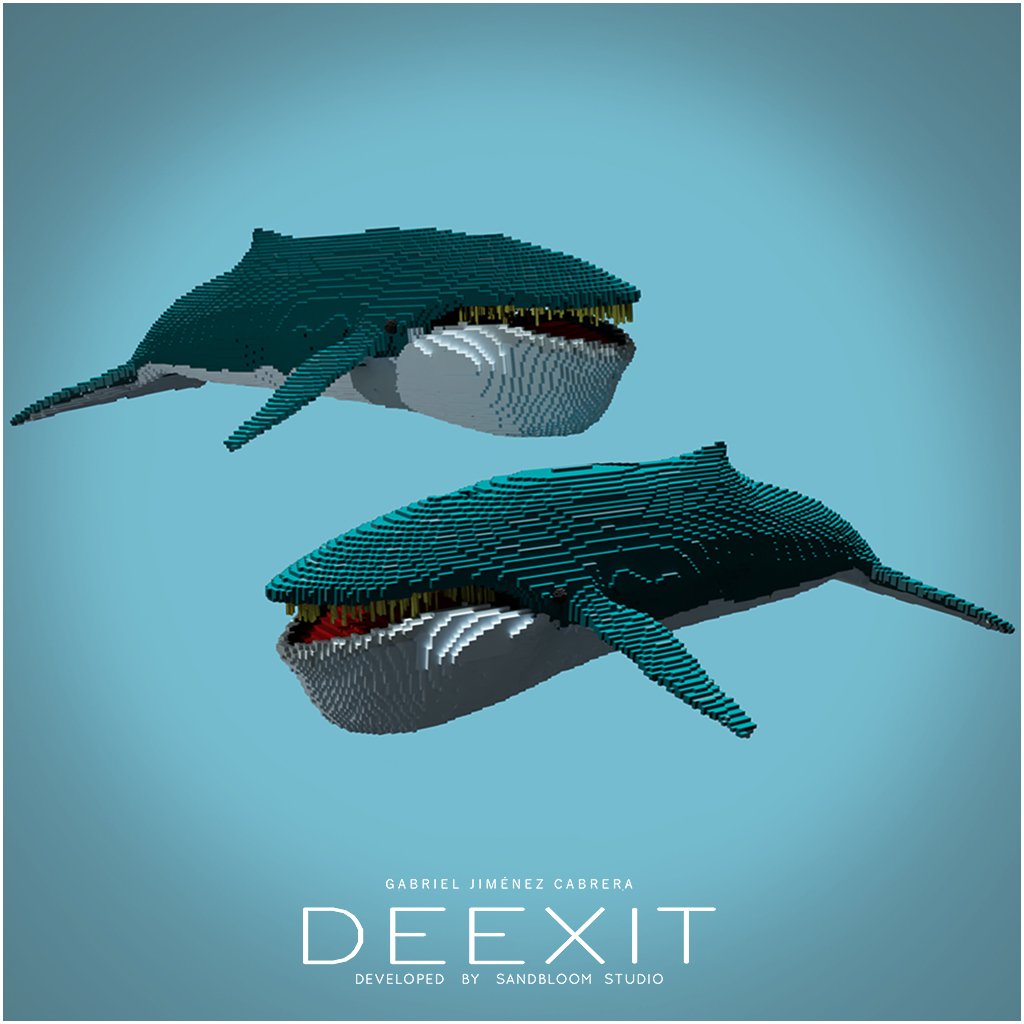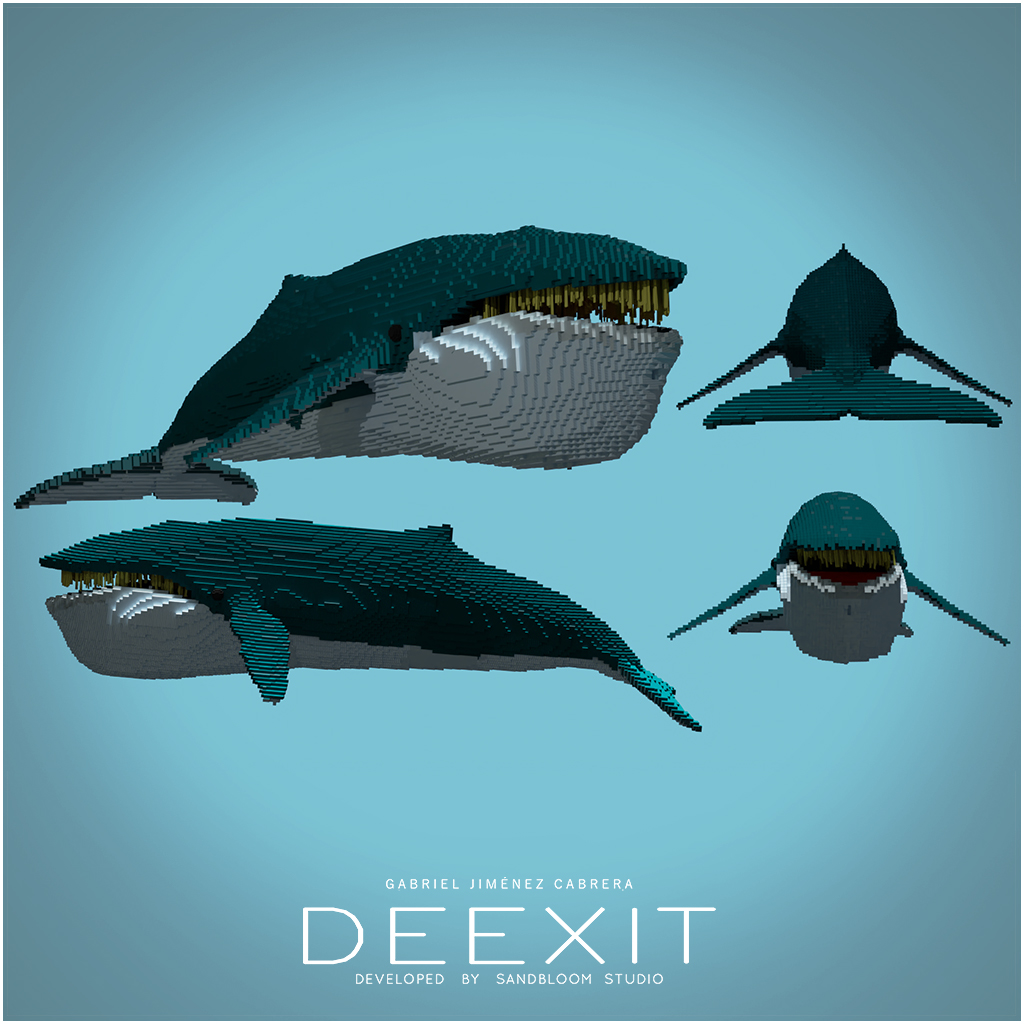 Prepared New puzzles. We added some puzzles using boxes and buttons and added that to the demo. It needs a bit of polish on the mechanics, but they fit pretty well the mood of the game.

Added climb mechanics. Exploration is one of the biggest parts of D E E X I T , so we want to give the players as many tools as possible so they can reach every inch of the playable map. Thats why we implemented som climb mechanics that allow the player to go up through some plants and move right and left in the corners of some platforms.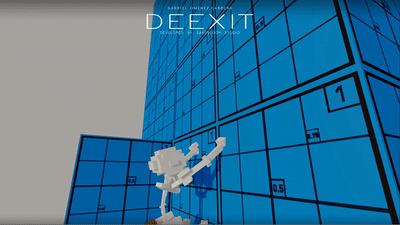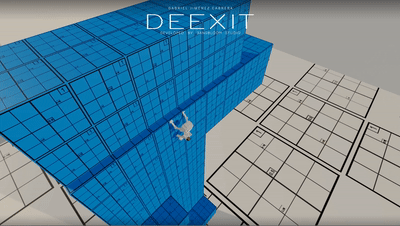 So, if you ask yourself «What are we doing now?», here is the answer:
Planning the whole game: making some decisions we need to plan out correctly all the development process of the game, not only the demo;
Level design: New prologue layout, recreating the prologue concept while conserving gameplay and art elements.
But that's not all, we have some plans in the future to improve D E E X I T :
Remodeling enemies, and making them more fearsome.
Animated assets to add more life to the level
Thanks for your attention.
And if you want more info you can contact with us through our social media: twitter, instagram.
You can also subscribe to our newsletter and join our discord server!