1. First of all, we have already collected more than 80% of the amount and we hope to exceed the magic threshold of $25,000 even today!

We would like to thank those who have supported us so far, and those who are still wondering about it! There is not much missing and now we need you now in particular!

2. Tomorrow, 6th of March, at 7pm CET/ 1pm ET we are planning a livestream with Szczepan, Patryk and Michal - boys will talk about the process of creating a game from a scratch in a really small team. How the ideas developed and what were our inspirations.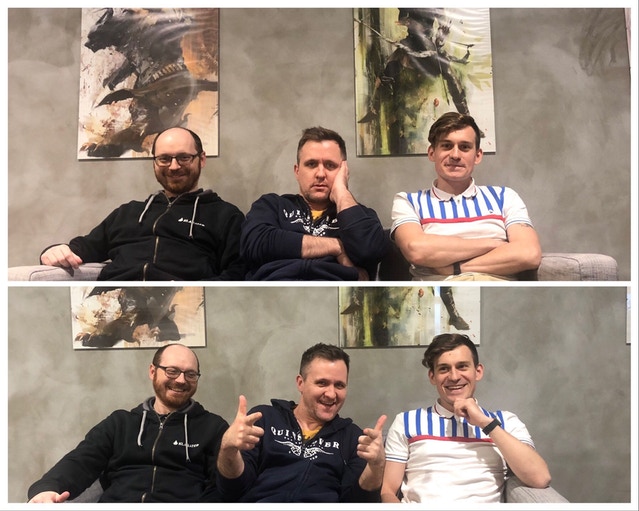 And guess what... you are invited! We are counting on you and your questions!

Apart of that we are planning some giveaways during the livestream, so save the date!

3. Last but not least. Today we would like to introduce you to a few detailed game mechanics. Remember that we are still in the process of developing Crossroads Inn so each of them can still change.

Theft of a purse - The Scoundrel

From the moment of employing a scoundrel, the player gains a unique opportunity to steal from customers. This is an additional opportunity to earn money and acquire special items and as long as no one catches you, you will have no problems.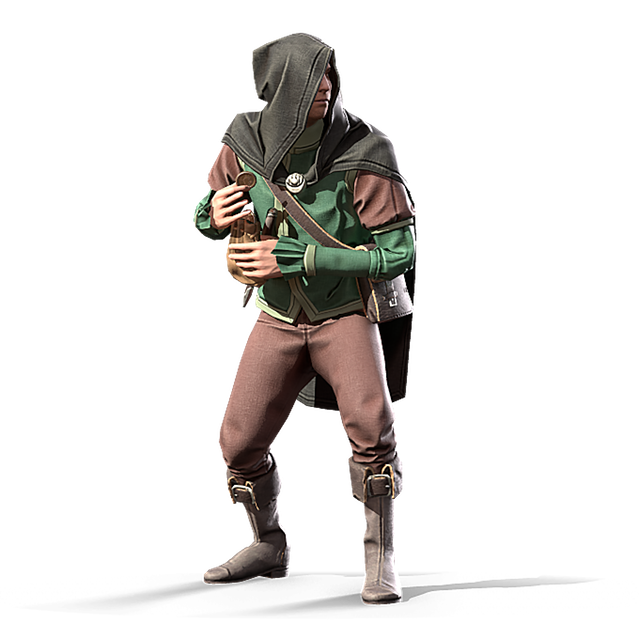 Each customer has a specific number of slots. The higher the social group and the wealth of the guest, the more of them. The slots are initially covered - the player does not know what is in them. In order to unveil them, you first need to get information about the client. The Scoundrel can be supported by a Helper or a Vedeta. The content of the slots remains the same, so the whole operation can be extended in time. Getting information during one visit, stealing during the next visit.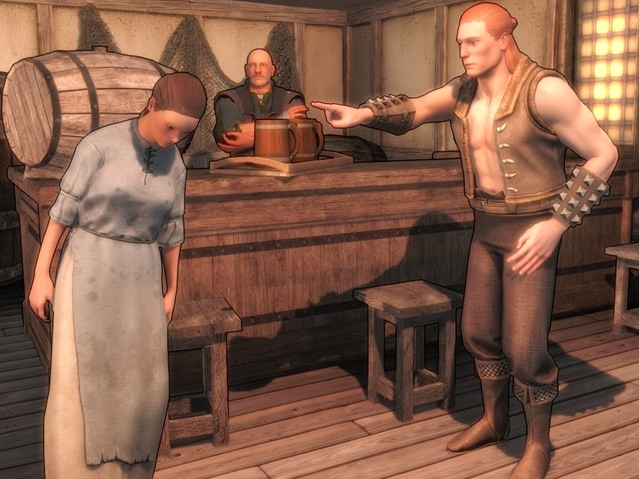 Theft can give you measurable benefits: money, regulations, construction schemes, valuables or acts of ownership of the surrounding land, which will allow you to expand the inn more widely. The success of theft depends on the fate and level of experience of your Scoundrel. A failure results in a loss of the customer and a loss of reputation, and in some cases in the arrest of your employee by the guards of the law. The whole operation should therefore be planned very carefully. There is a lot to gain, but also a lot to lose.

Outhouse

You are surely wondering what will happen to all these great dishes in our game when they are digested. No surprises in this matter! That's why in our game there are outsiders.

Each of your guests may have an urgent need. There are 4 different levels in the game. The best ones give a smaller minus to the decoration of the inn, and their cleaning takes much less time. However, their price is relatively higher.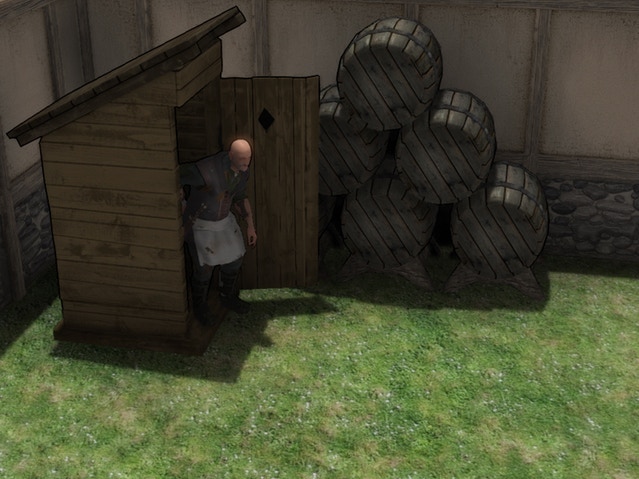 Imports of goods

One of the basic elements of the Crossroads Inn is importing goods. In order to do this, the player has to find the right suppliers who will offer the best price. As the gameplay unlocks more and more locations on the map, the player gains access to new suppliers. By ordering goods you will be able to speed up transport or buy additional protection. Thanks to this, your goods will reach the inn efficiently and on time.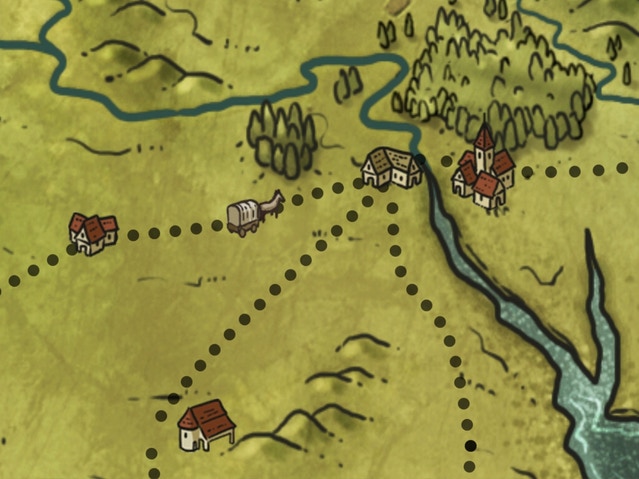 Once the supplier has disposed of the ordered products from his cart in front of your tavern, you must ensure that they are properly stored. Each player must have a special space for this and storage facilities. And don't forget about one important detail. These goods will not move by themselves. That's why make sure you have the right number of workers to move them!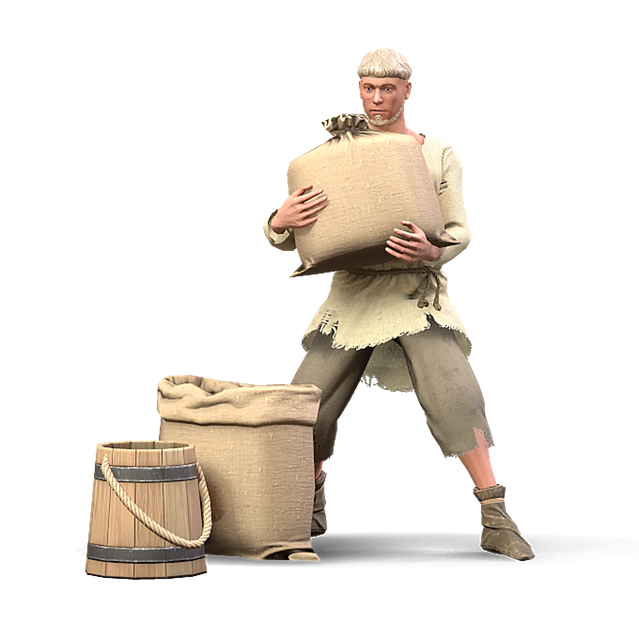 Cooperation with an Adventurer

When your inn has a good reputation, an Adventurer may appear. If you have a free private room, start a conversation with your guest as soon as possible. Then, you will have the opportunity to start a cooperation with him. His presence in the inn will give you the opportunity to unlock a board with Quests!

You can choose the right quest yourself. After issuing the command, your Adventurer sets off to execute it. The chance of success is determined by the amount of his experience and by the correct adjustment of the hero and quest parameters. The player must guess whether "Strength", "Dexterity" or "Intelligence" will be the most useful in a given task. In case of success you will earn extra money. In case of defeat, be prepared for the fact that the damaged hero will have to regenerate his health for a few days.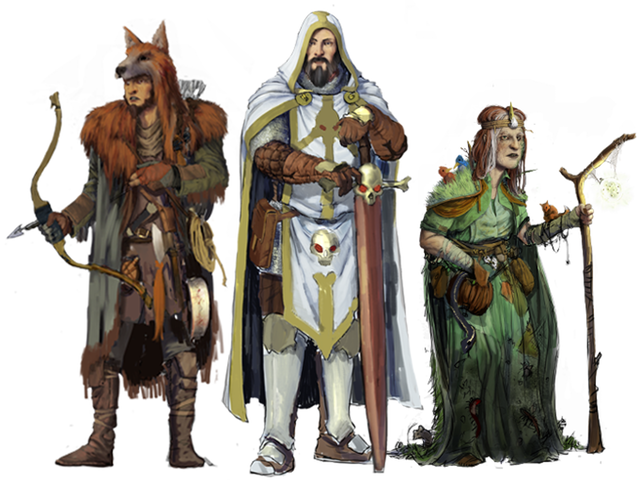 Bard and Vedeta services

Just like an Adventurer, as you gain a reputation as an inn, there is a growing chance that a Bard or Vedeta will appear in it. These special workers also need their own chamber and if you have one, you can start cooperating with them. Each of these employees gives you specific benefits and is able to provide services appropriate to their profession - artistic performances and the provision of bodily pleasures.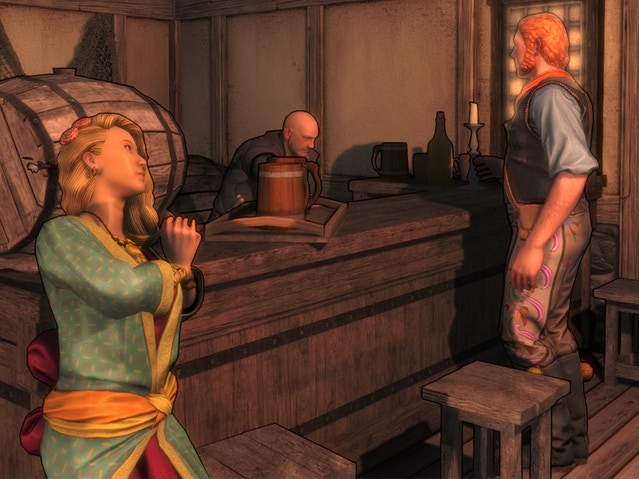 Bear in mind that special workers have their own requirements. In order to maintain them you will have to meet the following from time to time!

If you haven't backed us yet, we hope you decide to!🍺 Kck.st