Client Version 1.5.1
Last week we released the new Sunset Isle and have received some very positive feedback to the new area. We're very happy you enjoy this new area and there is still a lot to come. Now that Sunset Isle is out the door we've started work on many new projects that we'll be talking about in the coming days.
This weeks update is a relatively minor one to address some various issues as well as a couple of new things. Inside Sunset Motors you'll find a new character called Brad who can assist you with information regarding the purchase and use of a vehicle. Simply give him a click and he'll be happy to help.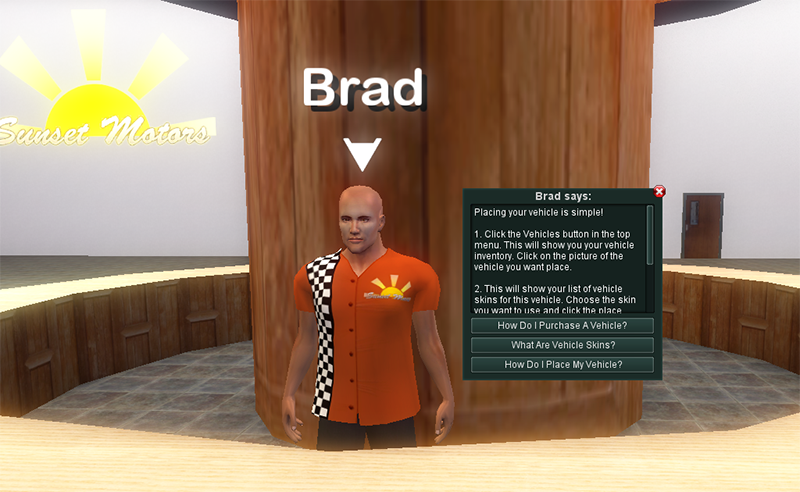 We've also added an additional Sales Terminal inside the The Hanger shop with some great new female boot options.
Release Notes
[Updates]
- Added Brad to Sunset Motors who will provide helpful information about vehicles. Just give him a click.
- The Hanger in Sunset Isle now has a new Sales Terminal containing some great new female footwear
[Fixes]
- Boat on Tutorial Island now correctly teleports player to Sunset Isle instead of Sunset Harbor
- Fixed missing hover label on one of the vehicle terminals in Sunset Motors
- Fix to address issues with random crashes as well as the client freezing on windows system when attempting to quit.
- Forsaken Church in Sunset Isle should now have collision
- Increased range of firework dispenser explosion sounds