Client 1.6.6 - Equipment
Client version 1.6.6 is out the door and we're really excited about it. While there isn't a lot added this time around it does implement a new feature that we'll be using quite a bit with what we have coming next.
Visual Equipment
The scav-scanner for scavenging is now visibly equipped on your avatar when you're using it. It uses some blending animations so that whether your walking, running or even dancing you'll still be able to see your avatar holding the scav-scanner when it is equipped.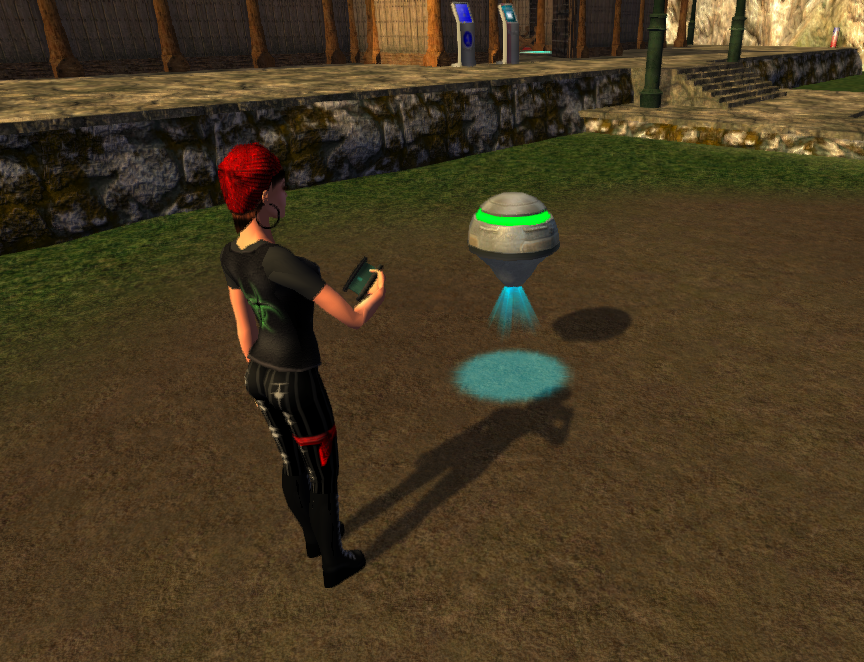 While this by itself is not a huge new feature it does build the foundation for other equipment for other hobbies such as equipping a fishing pole for fishing and holding food and drink items.

Suggestions & Survey
Have questions or suggestions? Be sure to let us know what you think by responding below. Also please take our new survey which will help let us know what you think and want from the new hobbies system.
Release Notes
[Updates]
- New look to the hobbies window
- Scav scanner is now visually equipped to the avatar and will be seen by other players in the area when the item is equipped
- Added additional market items to the NuVO Market. Large rock walls and large rock column added.
- Added additional help topics in help interface (accessed by pressing F1)
- Added Knowledge Base button to help interface for quick access to the online knowledge base
[Fixes]
- Earning an achievement should no longer show the achievement visual effect for everyone else in the area
- Fixed some incorrect verbage in starter tutorials