Client Version 1.4.3
We are very excited to announce the release of this new version of the client because with it comes NuVera Onlines first fully drive-able vehicle. The NuVO Zip is a feat of modern engineering requiring zero fuel to run. That means you can zip around all day and never have to visit a gas station which is good because there aren't any in NuVera Online.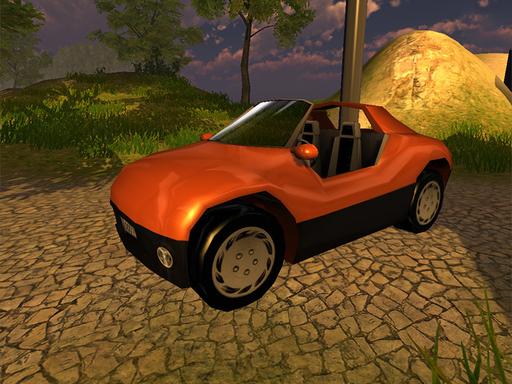 The NuVO Zip can be purchased in world at Sunset Motors which is located in Sunset Harbor. As a special release deal the Zip can be purchased for 30% off until February 15. Once you own a vehicle you can purchase additional skins from the catalog at a fraction of the cost of the vehicle purchase.
Developers are now able to create skins for the NuVO Zip so keep an eye on the catalog for all sorts of great new options for your vehicle.
Release Notes
- SSAO and Bloom camera effects have been tweaked and added back in. They can be adjusted in the advanced graphics settings.
- NuVO Zip is the first drivable vehicle in NuVera Online and is now available for purchase at Sunset Motors via the Vehicle Terminals.
- Added Sales Terminals to Sunset Motors which offer additional vehicle skins.
- Added Control Settings interface accessible under System in the main menu. Control settings allow users to change the default control keys.
- Changed look of Go Home icon in top menu to make it more distinct from the system icon
- Information Totems can no longer be clicked on unless within interaction range.
- Minor change to Information Totem interface