Click Tycoon v0.3 is available now! This update includes major features like the new GUI and the mod support.
Download Click Tycoon now! This game is completely FREE!
NEW GUI
As I said in the previous devlog, I have made the new GUI! I've redesigned all of the in-game windows. Also windows are appearing in the center of the screen now instead of the upper left corner of the screen.
MOD SUPPORT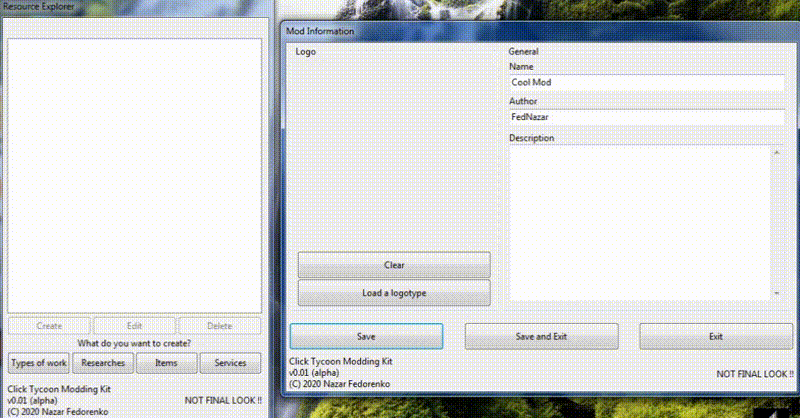 Now you can create mods for Click Tycoon. The mod support is very limited at this moment. You can add new types of work, researches, items and services. The game is bundled with the modding tool. No coding required! You can find it here: [Click Tycoon's Folder]\ModKit\ModKit.exe.
MULTISAVE SYSTEM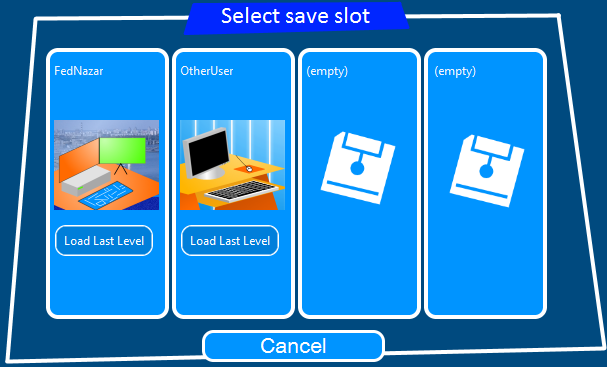 Now you can have multiple saves (up to 4).
OTHER FEATURES
- Fix: game doesn't copy version info to the last level's saves folder
- Fix: game doesn't copy items info to the last level's saves folder
- Fix: game may stop spawning green icons
- Fix: broken links in the "About" window of the game (not the launcher)
- Fix: language doesn't change in the "About" window of the game (not the launcher)
- Now paid websites give you more money
- New services
- New researches
- Better "Profile" window
- "Work completed" window
- New websites
- "Mystery boxes"
- New refferal system
- Updated tutorial