NOTE: My English is not perfect. I'm sorry for this.
You can download Click Tycoon here.
It's my first devlog on IndieDB!
I'm working on Click Tycoon v0.3 update. I've made a lot of things. I have rewritten ~50% of Click Tycoon's code! I have made some improvements to the gameplay, new GUI, in-game analytics. I've even started working on a mod support! I'm working hard on it!

I've added some cool features to the gameplay.
Mystery boxes and yellow boxes may appear during the work session.

Mystery boxes may give you some money or steal it from you.
Yellow boxes may overlap other icons.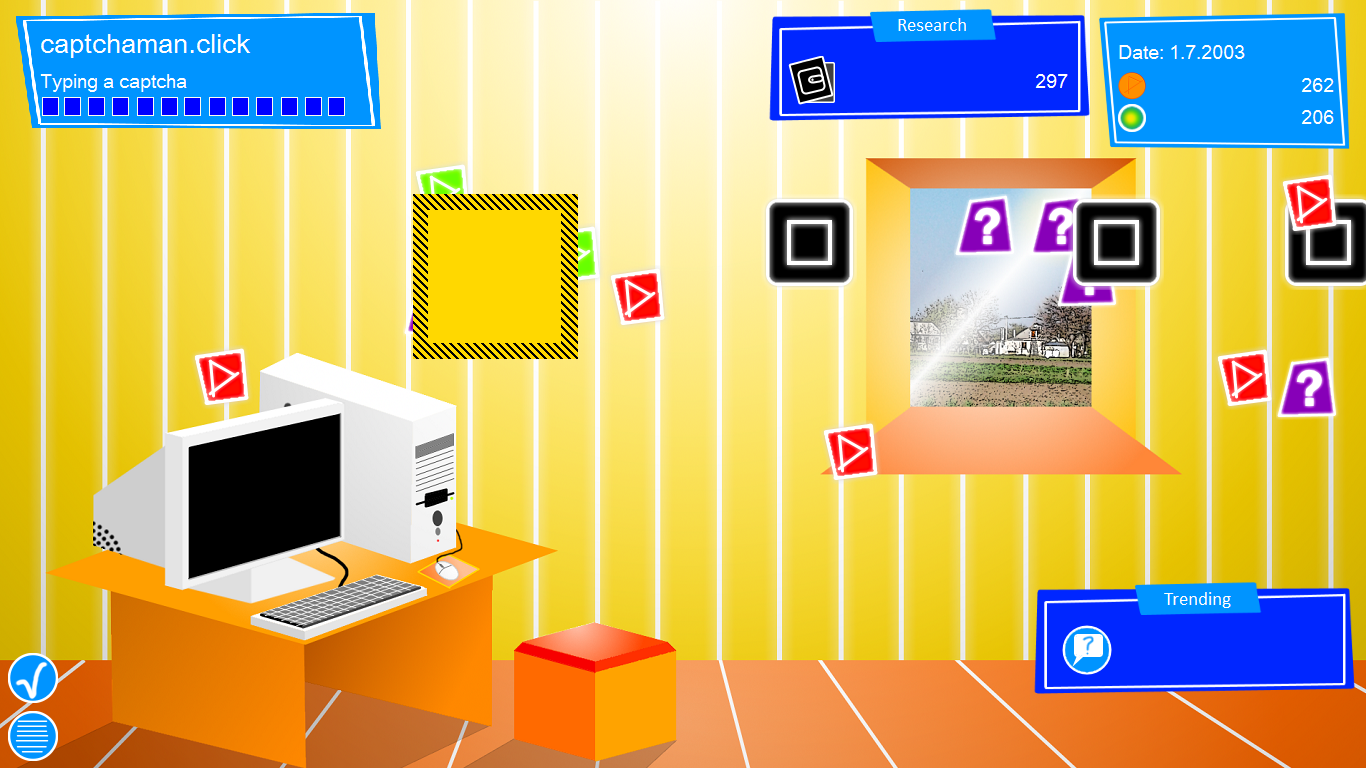 Have you noticed the "Research" window on the screenshot? Yep, I've made a new research system! You will be able to do researches during the work! 297 is a number of research points. This counter counting them down to zero. It also takes 1 coin per some research points. If counter runs out of them a research will be completed. I want extend this system. I've also added new researches.
I've also added new services to the game:




This window will appear after every work session (there are three variations of it):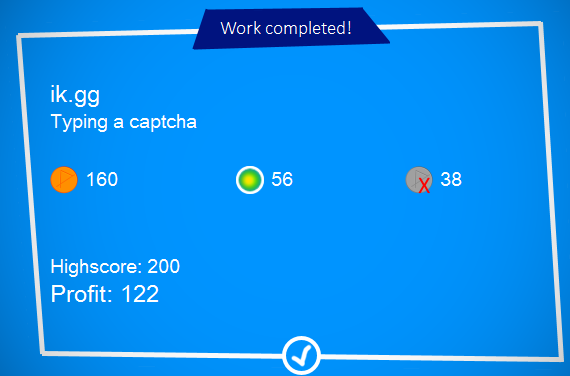 A normal "Work completed!" window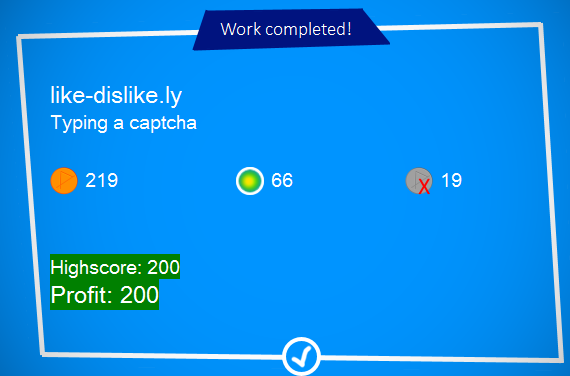 New highscore!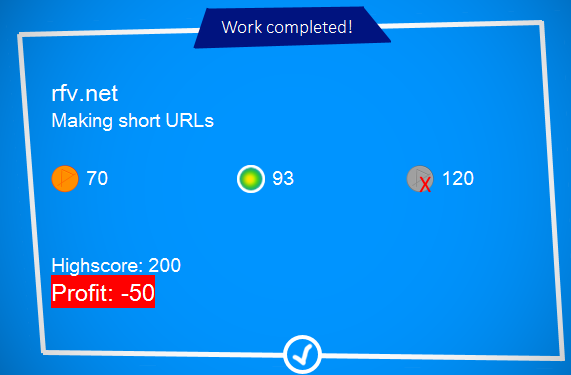 "Mission failed!" LOL
You can see earned coins, earned XP, expenses during the work session and your profit.

I've updated the "Profile" window. I've also made a graph of profits per work session for this window.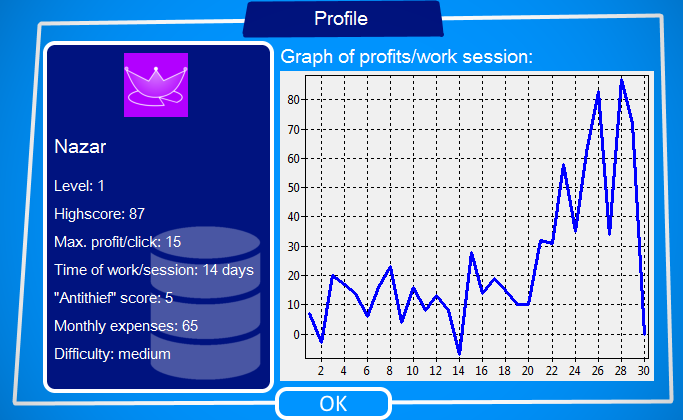 Vertical axis means profits in coins. Horizontal axis means work sessions.

I've made a new GUI. It wasn't easy! All windows also have nice fade transitions. Check it out!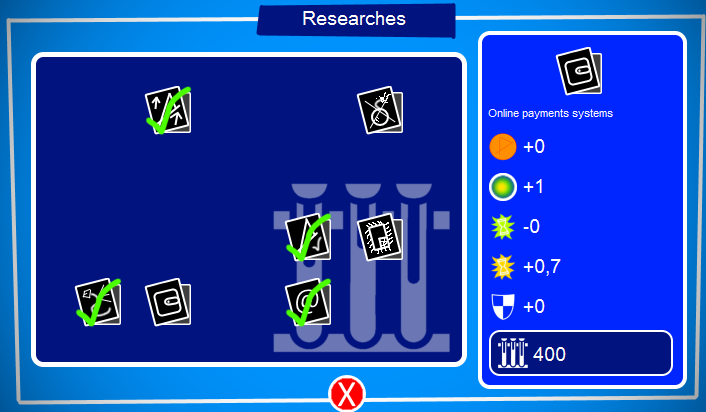 "Researches" window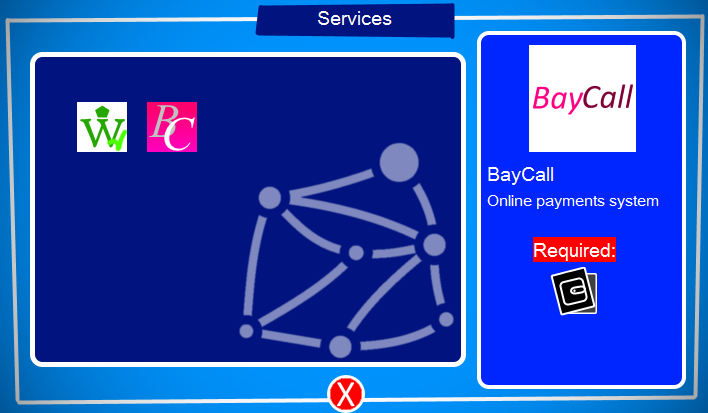 "Services" window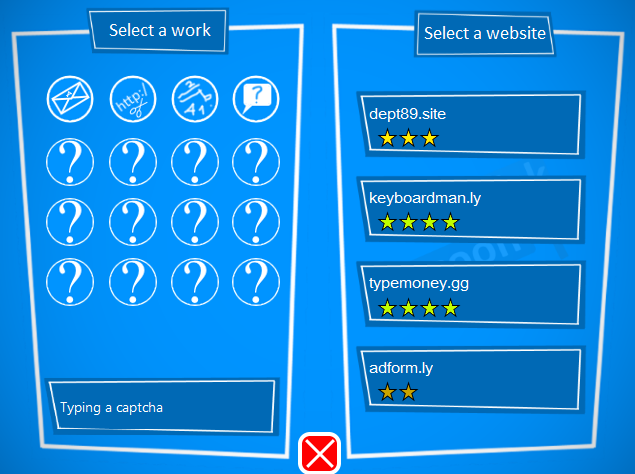 "Work" window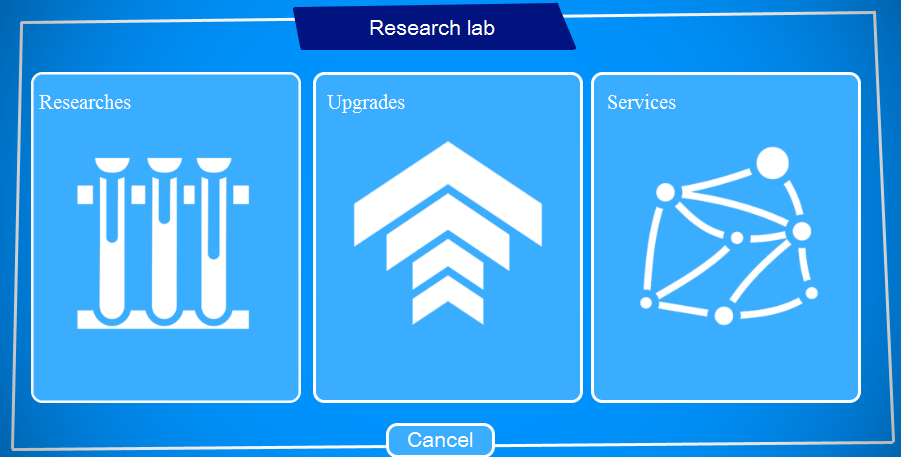 "Research lab" window

I almost finished mod support for Click Tycoon. It will be very limited in v0.3. But I broke the ice! :) Mod support will expand in the future. Click Tycoon will come with user-friendly modding tool.
THINGS TO DO:
I want to fix many bugs in this update, add some new features, extend new research system and finish mod support. I'm going to release v0.3 this spring (or maybe this month). Stay tuned for it!
HOW CAN YOU SUPPORT ME?
I don't have a Patreon page (but I'll create one). But you can provide me some feedback to help my game grow (use "Comments" section or drop me an email to fednazar24@ukr.net).
Have a nice day!
Nazar