A new map has been released: Death at Nightfall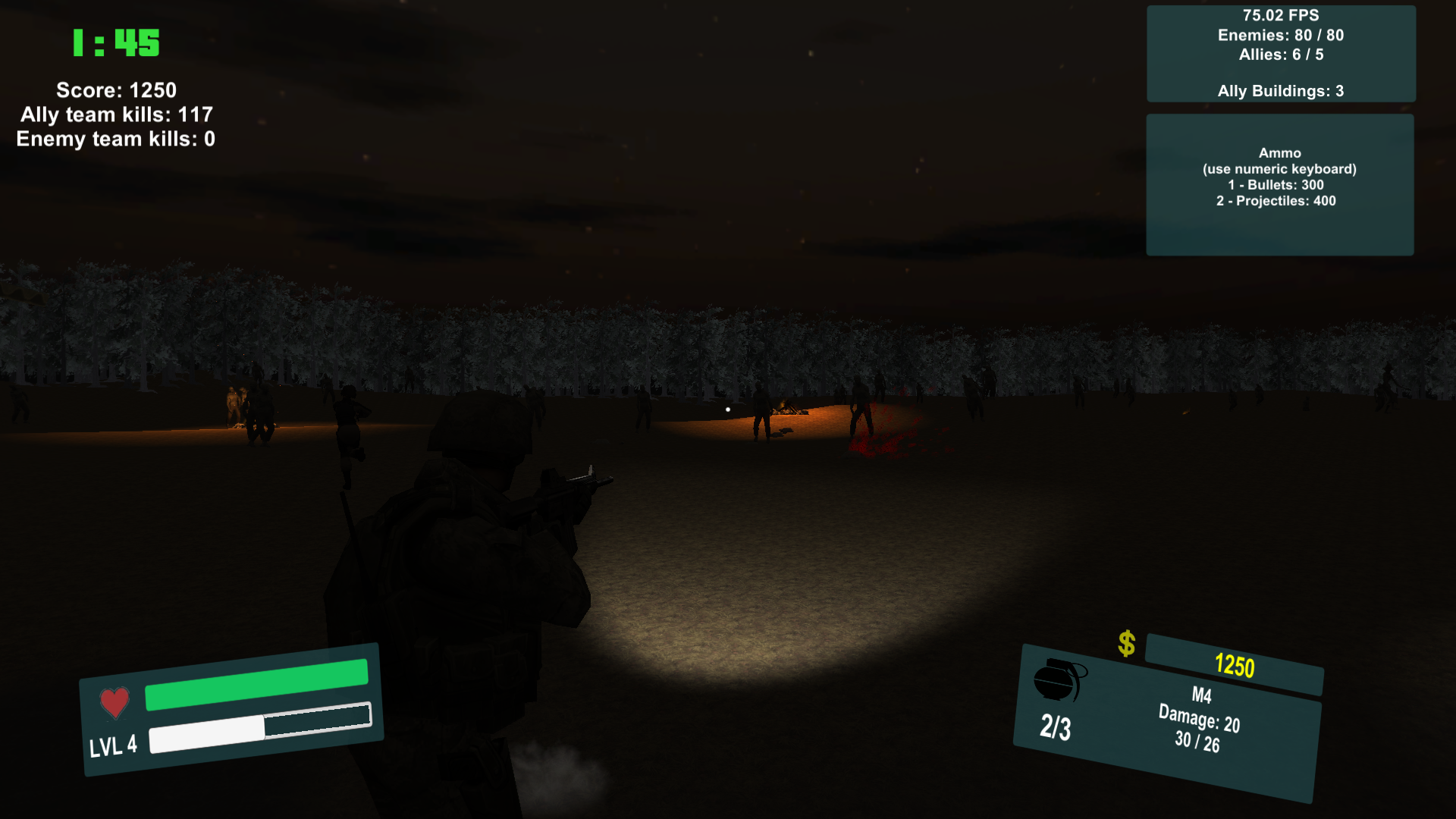 In this map you are alone with several allies in the forest against the zombie hordes. They will come non stop during 10 minutes. Will you be able to hold?
Of course, you can play this map with 2 friends in co-op.
Watch the gameplay here:
Playable characters have now different stats now. Soldiers have more HP but they are slower. Check it out at the characeter selector menu.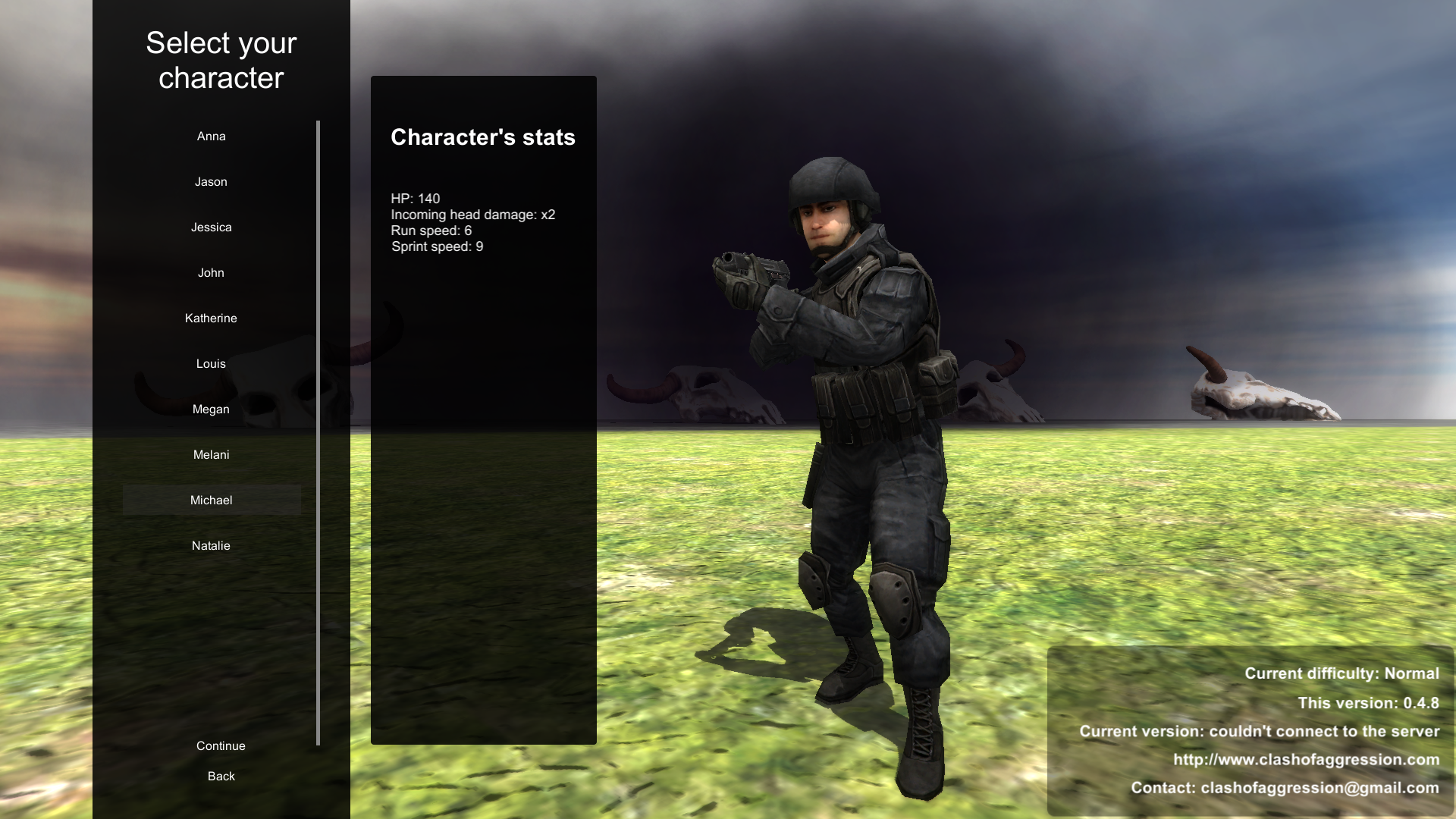 Also, the match start time has been greatly improved. It no longer hangs for a moment at the start.
This is the full 0.4.8 version changelog:
News:
New map: Death at Nightfall (watch the video)
New playable character: Megan (female soldier)
Playable character have different stats
Added character's stats panel in the Character selector menu
Added light effects to explosions
Added Windows 64 bits build
Added Linux 64 bits OpenGL Core build
Added Linux 32 bits OpenGL2 build
Optimizations:
Greatly optimized match start. It hanged for a moment right after scene load
Bug fixes:
Fixed several flags position
Fixed player being able to buy an already equipped weapon in Wave Survival store
Fixed turrets collider. Projectiles trasspased them
Fixed player being able to trespass a blue flag
Fixed "Change music" buttón in Pause menu