We're close to completion! The last levels were built and lit one week ago, now it's bugfix and polish time. Have a look at the new and final theme of our project.
Phew! Working on it for almost two years now, it feels almost surreal this whole CLARK thing is actually going to be finished in two weeks time. It's been quite a journey!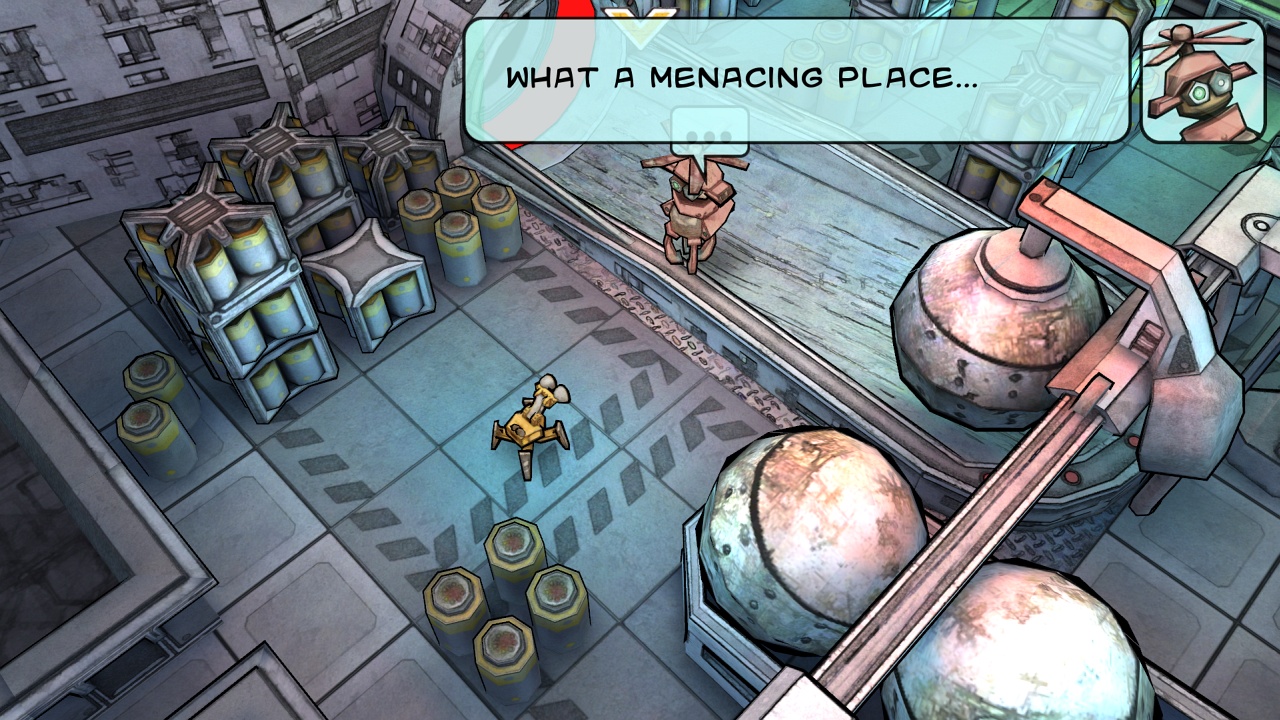 In the last chapter Clark follows Clara inside the evil Mother Ship, trying to to rescue her. We tried to find a unique style for the theme without completely breaking with the established look. So we reduced the level of grunge and roughness in the textures, while still maintaining a watercolorish effect and strong outlines. I hope you like it, feel free to give feedback!