Due to demand I have decided to create and implement Steam Trading Cards into Clandestinity of Elsie! There are some neat backgrounds and emoticons to collect, and some additional lore in the trading cards to make more sense of the game.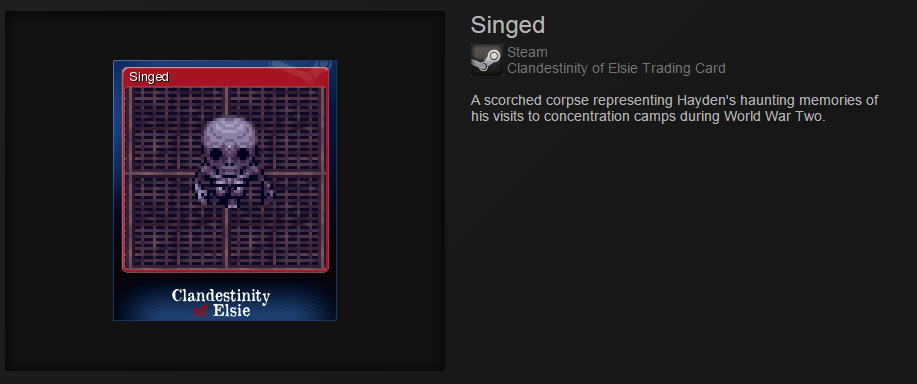 You can view the game's Steam Store page here.
As you may see the game's price has also been reduced to 5 USD instead of 10. I feel this price is more in-tune for the length of gameplay you get out of Clandestinity of Elsie (roughly 3-4 hours).
If you have not heard of Clandestinity of Elsie you can view the game's release trailer below!

Thank you for reading this news post!