TLDR: We did an update! Download it now here!
For New Players:
Ah, hello new challenger! Claim is a tile based strategy game where unit movement and enemy tracking are key. The game is played on a chess like board, and units are only revealed to the enemy if they attack and claim a portion of the board for their respective owner. If this sounds confusing, do not worry, we have a wonderful tutorial that will teach you the game in under 3 minutes.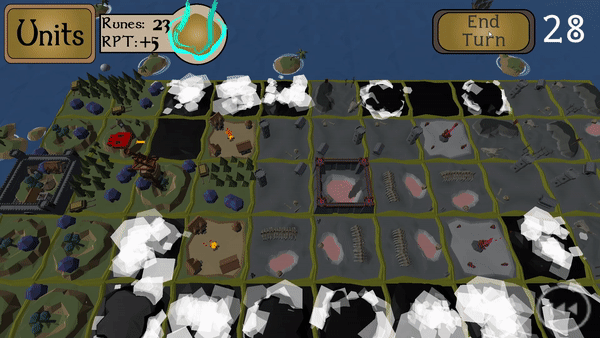 Update Info
Hello again from the team at Startale Games. We have been hard preparing this update for our upcoming game, Claim. This update has updates to the unit interfaces, unit sounds, emotes, menu interfaces, and adds in the ability to create private games with your friends. The game looks and feels much more polished than last time, and we hope that you will be able to see us progress toward our end goal of release in August. Now, here is a look at the updates!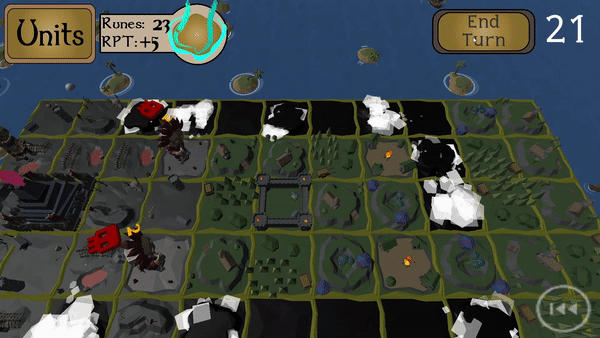 Unit Emotes
Units now are able to emote by clicking their icon twice. Doing so reveals their position to the enemy, just like attacking does, so you can get some major style points in if you are far enough ahead where stealth does not matter. (notice the two green pawns that point! they also say, "Maybe you should take up farming", but since this is a gif no audio is available)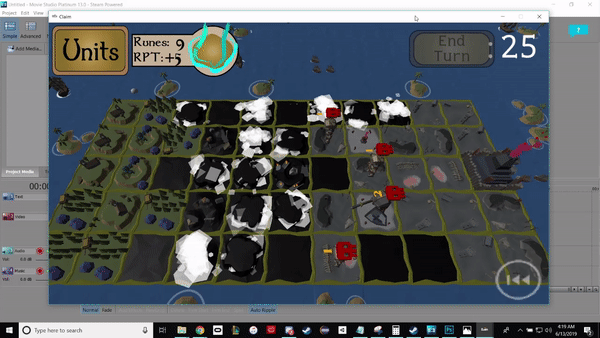 Unit Sound and VFX
We have added in some lovely voice acting, that is sure to make you laugh. Also, as you have seen above, and in the video below, ranged units now shoot projectiles.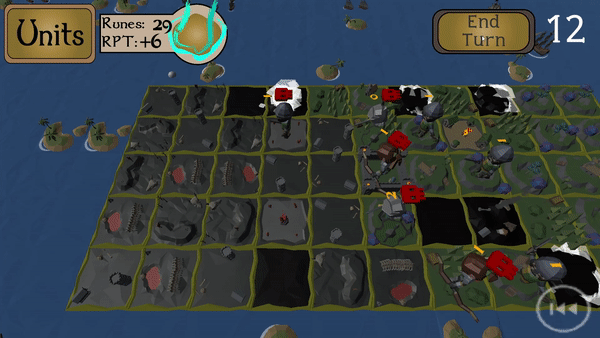 Custom Game Lobby
By naming a game lobby, it will lock out anyone who does not also click custom lobby and enter the same name you chose.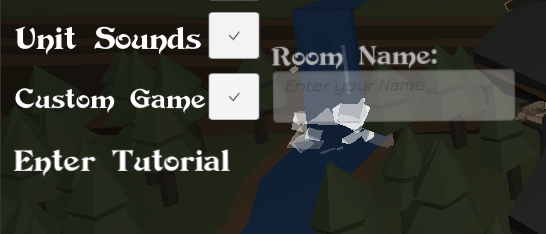 UI Upgrades
The UI has been upgraded from the old boxs to new fantasy like drawings to better fit with the theme of the game. (notice the Units button, runes/runes per turn indicator, and new end turn button)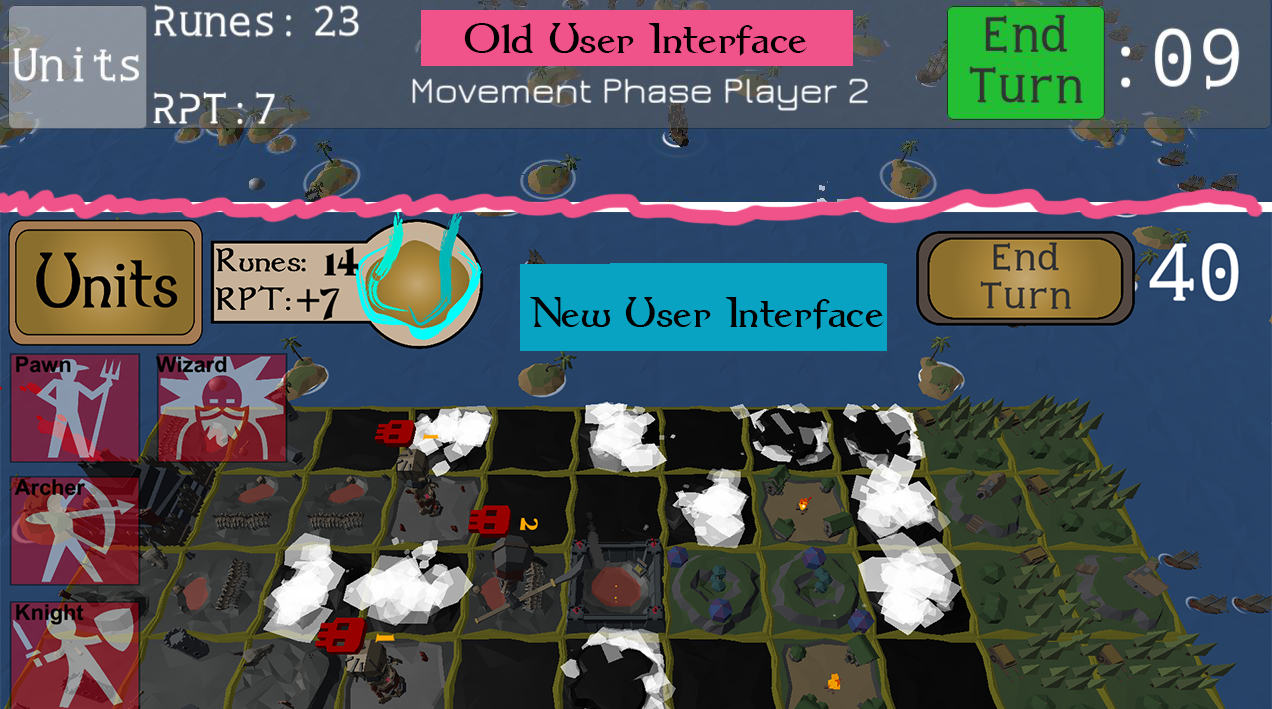 Full Video Demo
If you want to see all these elements, and some gameplay, click the video here! and watch as our senior game dev Noah takes you through the game step by step.


We hope we have earned a download, and that you have as much playing the game as we do. Now go out and conquer the battlefield!
If you like the game, follow us on our website , on twitter, and on facebook to get updated on our progress! Expect our kickstarter to start very soon!
Thanks - Startale Games