It's Newsletter time again!
And great timing, too, not only have we launched a completely redesigned website but we've just opened up the Merchandise Shop! Get your CoS T-shirts, mugs, posters and mousepads now! And don't just do it for yourself (or to impersonate Dave and Andrew with an official Mechanist Games T-shirt), do it to show your support, as every little bit helps and goes towards our game development. Not to mention sweet merchandise out of the deal!
Obviously we need to blow off some steam (teehee?) every once in awhile and sometimes someone on the team just blurts out a line that makes us all laugh. We like to take it to the next level too, so stemming from some of these times, we've put together these two designs playing on popular internet memes: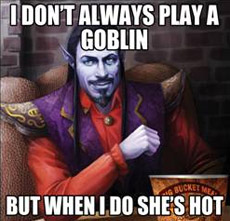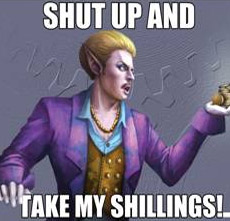 Now you might be thinking: "Wouldn't that look good on a T-shirt?" So BAM! There you go! Want one? Just check out the Shop! (You know you want to...)
Our website has been redesigned to more closely fit with City of Steam's industrial theme. We're quite proud of how it turned out, especially the Site Map design. With the site's polished new look, we're working on driving in more traffic leading up to the Alpha release. The more people we can get in, the better, so tell your friends! (And yes indeed, the Alpha is still planned for mid-July... all this waiting may be agonizing but we're getting there)
If you haven't checked out our original soundtrack by composer Daniel Sadowski yet, be sure to give it a listen and get the full tracks on iTunes and Amazon (which, by the way, also supports the development of City of Steam)!
In other news, the Art department has shared some of the visual changes in the Nexan suburbs, which you can check out in their latest Dev Journal. Dave also let us in on recent progress in design, and shared a peek at what the Weapon Upgrade system will be like; a must read, even if just for Dave's whimsical banter!
As always, feel free to drop us a word on the Forum and tell us your thoughts!
All the best,