This is a repost of City of Steam Design Dev Journal
"It's a wilderness out there and someone needs to tame it… this someone is you!"
-- Officer R. Jost, Nexan Guard
The Nexan Archeology & Geology Society would hereby like to formally unveil the newly (soon to be) enter-able areas, the N.A.G. Society would like to point out that with this addition the size of the ever expanding city of Nexus® has now increased by exactly 18.74532%, or quite a bit as the common folk like to say. So without further ado, we'd like to pull back the rug and introduce to you: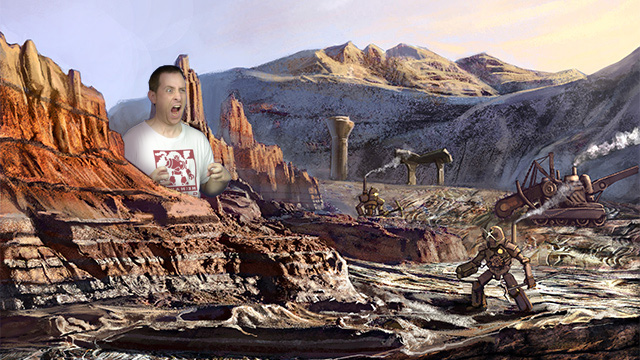 The Wilderness!

(Wait, is that a fist boss? No, that's a real boss!)
"But Mechanist," we hear you say. "Don't we already have 'wilderness' instances in places like the Dustyard and Scraphills?"
To which we chuckle condescendingly, replying: "Oh, no no no."
This new type of level is going to be a public area, so instead of going in with a group limited to 5, you can be in there with dozens of people, killing mobs, doing quests, all while getting loot and XP. These levels are also the link between suburbs, so if you want to travel from for example The Refuge to Heartland Road, you can take the Wilderness route to kill some mobs and get some shinies while you're at it.
Even though the basic concept of the wilderness is a giant open level with respawning mobs, there's more to it. There are going to be public events in these areas, random rare mob spawns and some other things we'll talk about soon.The areas being public also mean that you'll sometimes be fighting for mobs; well, we might eventually have a way to settle your differences in there... We have some other ideas brewing that we may share at a later time.
Now, on the levels itself, the first wilderness level you'll get to experience is the Iron wastes: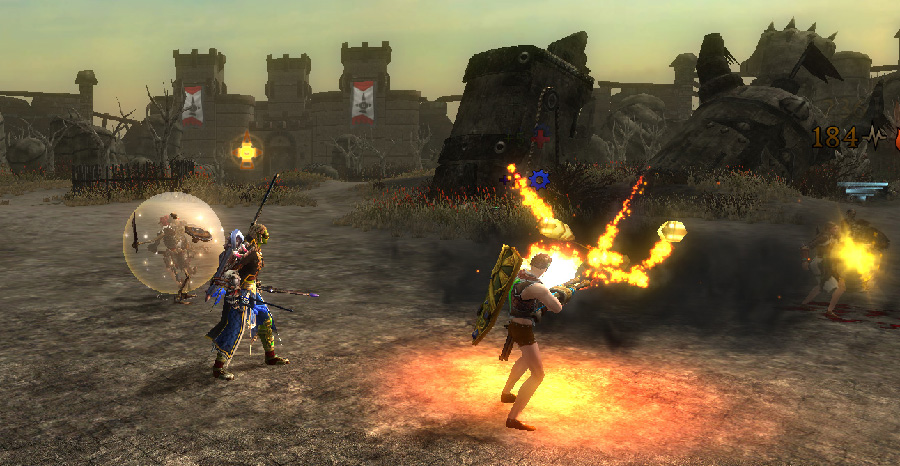 Location - outside the Refuge, before Heartland Road
"When settlers first came to Nexus, they assumed this area to be an Ironwaste -an area of the Mechanism that had its earthen layer scraped off exposing the granite like metallic landscape underneath. Later, this was found to be untrue, and the sands that cover the area are rust deposits that have drifted down from the Spire. However, the name Ironwaste remained, as travelers learned to be wary of the native necromantic energies that filled the area."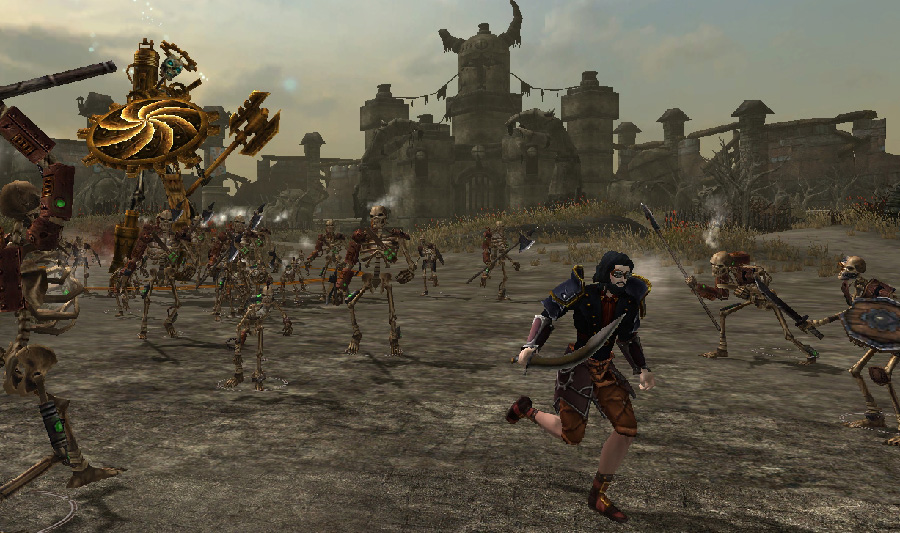 So there you have it, the Wilderness! There's more information coming soon, but we hope you've got a good first look at what we've been making and planning for a while now. We're all very excited about what we can do with this public area for you all and we'd love to hear what you think on the forums!
Check out our last Dev Journal about PAX East preparations and setup here!