This is a repost from City of Steam Content Dev Journals

Ostenians are a fun-loving, romantic folk. Descended from generations of seafaring conquerors, the Holy Kingdom of Ostenia is mainly coastal, and for the most part has kept to that trend even as it expanded its borders. Ostenians have a long-standing tradition of lively debate; in recent times, however, it has become more difficult for Ostenians to speak their mind. As new leaders vie for power within the nation's borders, local laws have become far more strict.
The Church has a strong influence in Ostenia…a very strong influence, in fact, to the point where Ostenians have gained a reputation across the Mechanism for zealotry. That's not to say everyone from Ostenia is like this (opinionated, remember?), but it's definitely been "loud" enough of a defining trait for outsiders to see Ostenians as "preachy" (though they are firmly opinionated regardless of their beliefs, so they can come off just as preachy when talking about cooking…). Not to mention horror stories from people who've escaped Ostenia for fear of persecution. It can be a scary place to live… just check out Dave's recent post on Ostenian torture for more insight.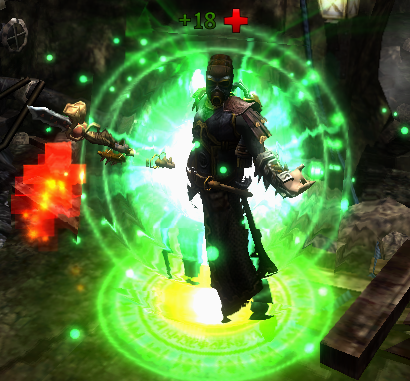 The indomitable Ostenian spirit makes them ideal Channelers Conflict of Duality
Of all the nations of the World Machine, there is no conflict of duality quite like Ostenia. It ranks with Avenoss and Stoigmar as one of the three great superpowers, no doubt there, but internally, they are far from united.
What is today called Ostenia is mainly composed of two former nations, namely the Ancien Royaume, a secular, mostly inland feudal kingdom that expanded through traditional military conquest, and the coastal Nuovo Regno, made up of sacred, Church-governed lands. During the Residuum, despite their (many) differences, they were compelled to unite against the growing threat of the other two superpowers, Avenoss and Stoigmar. On the surface, it worked (they are one of the three superpowers now, after all), but this union is shaky at best, only sticking together out of necessity.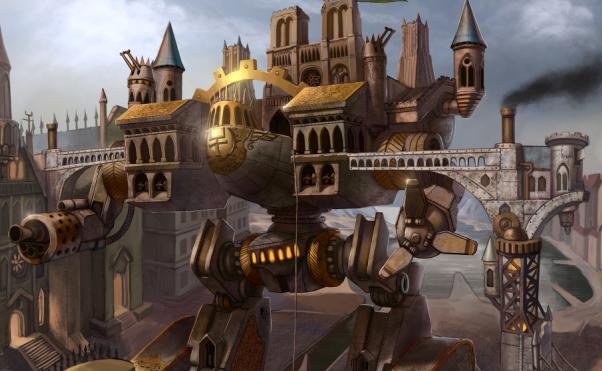 Cathedral Colossus…? OMG! (and it can fly…? Don't mess with Ostenia…)
This however does go a long way in making Ostenia one of the richest and most diverse cultures on the Mechanism. Before the conveniences of railhaulers and aiships, sea travel was the fastest and most efficient way to travel, giving Ostenia a clear advantage for cultural expansion. Now, in the age of the New Epoch, they have the greatest number of colonies, and have spread Church teachings to most corners of the civilized lands.
However, with kings constantly criticizing (even denouncing) Church practices, and Church leaders pretty much following their own agendas, how long can Ostenia truly last in times of relative peace…? The fragile balance between both sides of the kingdom notwithstanding, Ostenians tend to be outspoken regardless of their stance on Ostenia's role on the World Machine.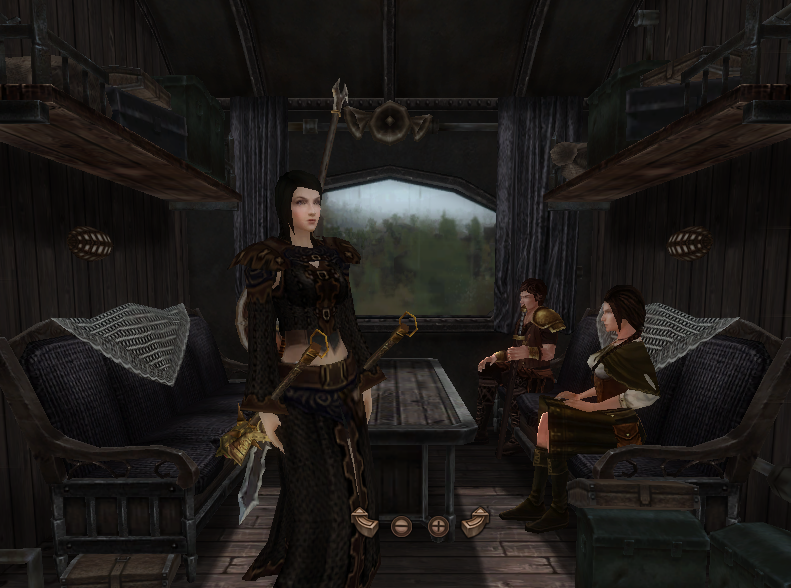 Just… got to get away from home… to Nexus!
Currently, Ostenians aren't getting much love from players. What do you think of Ostenians? Why do you love/don't care about/hate them? Let us know in the Forum!
-City of Steam Dev Team