With our final Alpha test came to a close last weekend, we thought we'd wrap up the greenskin races and finally shed more light on orcs. Large and burly? Yes. Savage and unrefined? …not entirely.
Orcs have small red to black eyes, pointed ears, a sloping brow and protruding jaw. Their physiology makes them appear brutish and unrefined in the eyes of other races, though historically speaking, tales of orcish barbarian raids have fueled the fear and mistrust most people have for them (tales which are not entirely misguided, nor exaggerated, mind you). Even the classiest, well-spoken orc regularly faces this prejudice (for more on racial discrimination in City of Steam, check out a previous dev journal on racism).
Until recent times, orcs had very little opportunity (or interest) in intellectual pursuits. Since their integration into civilized lands (their homeland is a pretty harsh place to live; conditions are much better in the Crownlands and Heartlands), they have mostly filled roles involving hard physical labor. Usually receiving poor academic education, and excelling in areas involving brute strength and natural cunning, such low-wage jobs are about as good as they can get; this does little to help them get out of their usual low-class predicament (not that most of them really care about class structure).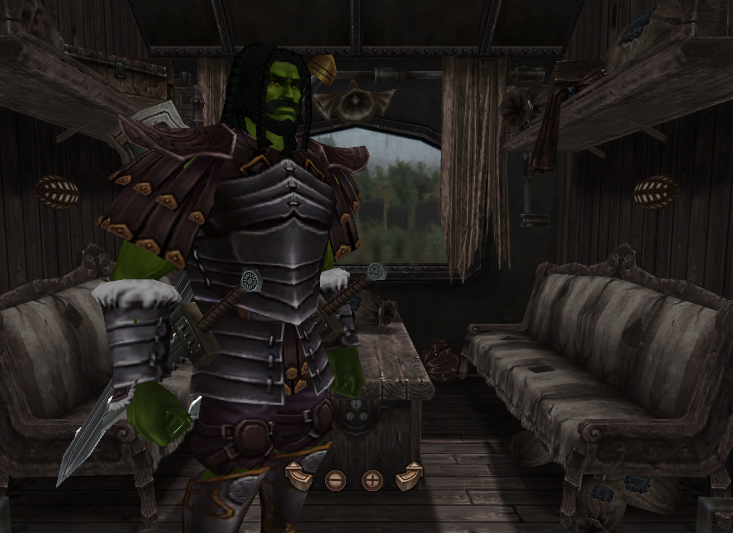 Rockin' the dreads! Hard to beat the raw power of an orc Warder




(Compulsory) Reeducation Camps
In order to deal with the recent influx of barbarians (yes, by that I mean orcs), governments have set up reeducation facilities. Where most nations have compulsory education for its citizenry, for orcs, they get their own "special" education system. Within these facilities, orcs endure the most appalling and harrowing conditions, and are supposedly taught how to integrate with civil folk. However, even after their release they typically garner no respect from other races.
Not all orcs stick around to complete their reeducation. Some find a way to escape, and either return to their homelands, or strike it out on their own, illegally, a fugitive in a foreign nation. Others, well, simply never come out at all…
Different nations have different reeducation methods, and often become the subject of many arguments between orcs boasting over their harsh treatment. Few would be interested enough to research this (who other than orcs would care?), and certainly no sane orc would willingly experience the reeducation process of two or more different nations just to find out. (Well…we know, we're the devs, hah!)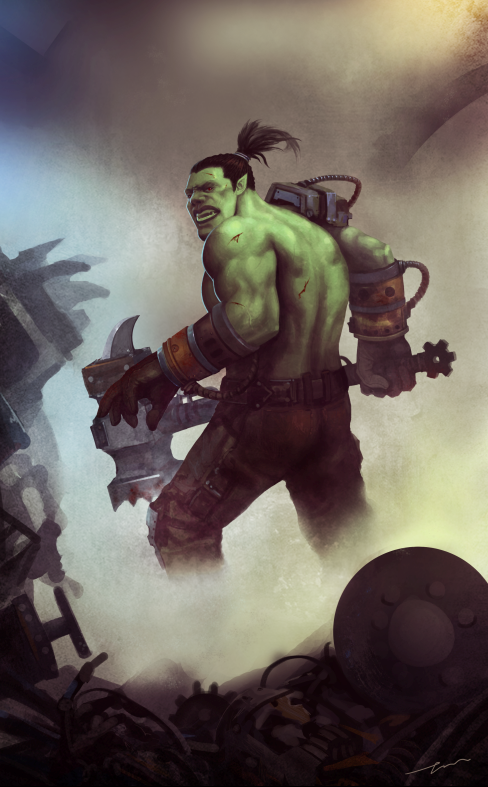 …back away slowly…don't startle the orc…
So, what do you think of orcs? Irredeemable savages? Misunderstood victims? What about their reeducation, which nation do you think has the harshest/most lenient system? Come over to the Forum and discuss away!
-City of Steam Dev Team