Dear reader, all videos / screenshots have been taken straight from the development console... so sometimes something might look weird.
Hi All,
Today, besides keeping you up to date about the actual development status of the game, I wanted to raise a very important topic related to visibility/advertising of the projects out there.
BUT, first things first, what happened since the last video?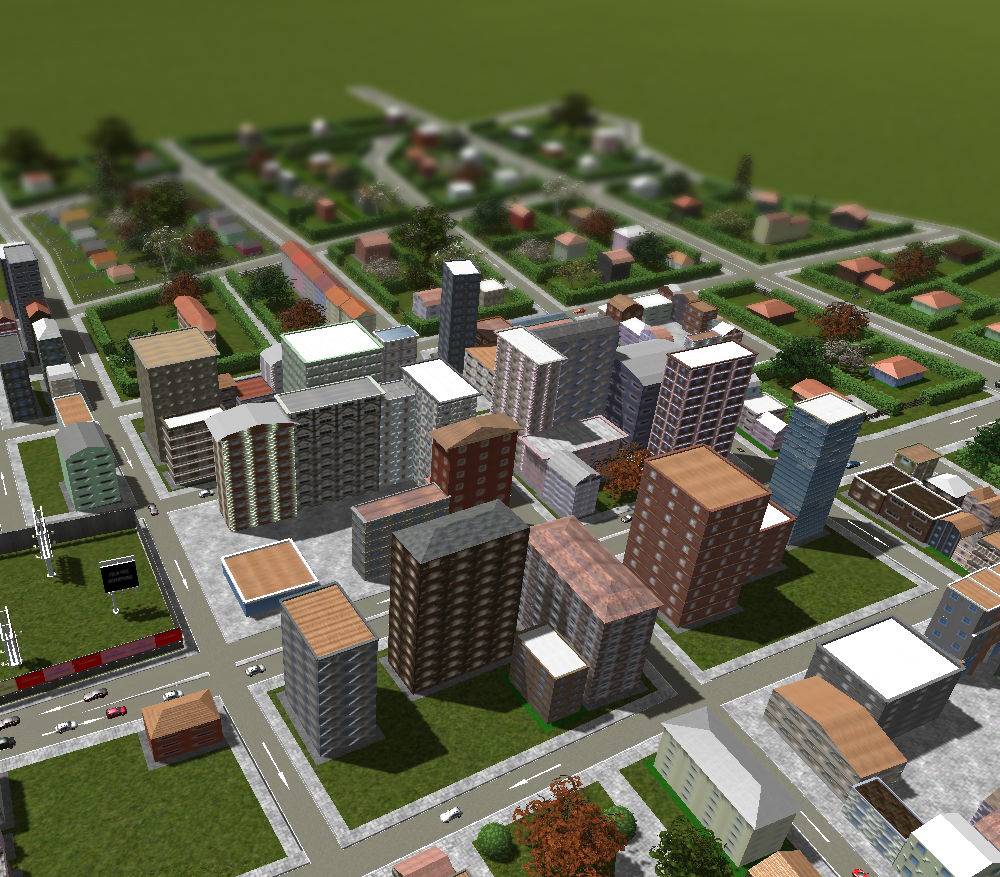 Debugging
I've spent a lot of time on debugging, which seems to be an endless process, because due to the high level of customisation, every button influences another button, so I need to make sure that everything fits together. The cool thing is that during testing, even in case a button did not work properly, the overall game did not break – and even in worst cases, when the UI completely got frozen, I simply waited until the autosave rescued the progress.
Performance
As probably every highly customizable game /city simulation, CitiesCorp Concept is also facing a drop in FPS when it comes to heavily populated areas in the city – so at the moment it's at 30 FPS (on dev console) which I hope is also acceptable for you … the limits of the engine have been reached, so I also started to work on the perspective aspects of the city (culling/blur/layers etc.). I will definitely have to put a big note on the sales sites that the HW-requirements for the game are high.
Economy Balancing
Many of you have already noticed that CitiesCorp Concept is not only about city building and customizing buildings or streets, but also about creating shops and production lines – it is in fact an economic simulation as well – finally, I could start to work on balancing it out, so that a carton made out of paper does not cost EUR 800,00! So far it looks pretty good. Reviewing hundreds of products is pretty challenging – I hope that playing those several hundreds of products will keep the players very busy!
Billboards and Visibility In-Game
The most important topic that I wanted to address today are "visibility slots", as I use to call them – now you might start to think of getting paid by some large companies and their advertising – it's definitely not the case. It's about opening an additional "visibility channel" to all the people who have been supporting my project from its very early beginnings.
Sooner or later, every developer is starting to think about the visibility of his/her product. And when it comes to first presentations of the game, many youtubers, bloggers and people who are reviewing the games are starting to approach the devs.
I was wondering all the time, how these guys are getting their followers? I mean, most of them have the same small marketing budgets as gamedevs do and they are spending a lot of time bringing the news to the people, saving a lot of money to gamers and bringing a lot of money to gamedevs by promoting them. Wouldn't it be fair, if gamedevs could do something for them in return?
When I was working on billboards I started to ask the people who approached me in the beginning, whether they would be interested to put their logos on my in-game billboards for free – it was not a big deal for me, because they have already started to make the game viral and I thought it might be a great idea to express my gratitude by making them more visible once the game will be out – even more, I was really happy that they did the first promotional work, because I could spend my "marketing time" on developing the game.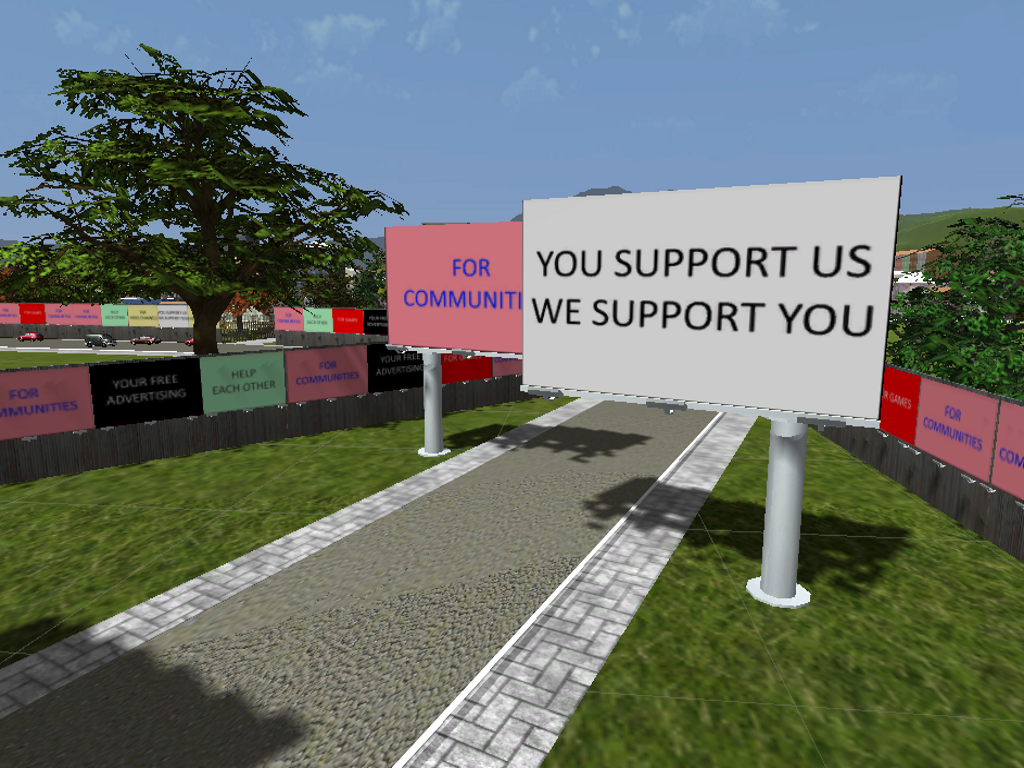 The first reactions were very surprising to me, because all of them seemed to love the idea and within a very short period of time, I got the first logos. Of course, the deal is that these guys can say whatever they would like to say about the game – the game has to defend itself.
Interestingly, when I proposed the idea also to other game developers I'm in contact with, whether they would agree to create their own slots and we could start to promote each other, they liked the idea as well.
So, I thought it might be a great opportunity to start to discuss this aspect more publicly, because visibility is often limited and most of us do not have the budgets to reach many people – but if gamedevs, youtubers, bloggers etc. put their heads together and gamedevs start to contribute something to the channels which make them grow, I personally believe that it could be a really interesting experiment and something that could turn into some sort of a code of conduct for gamedevs.
The reality is that it's not really hard in such a creative industry to find space inside a game to make other people visible, who in return are making us visible; it can be a billboard, it can be a thought bubble, it can be a graffiti on a wall, it can be an easter egg, it can be a fictional item name or level name. There are literally no limits for implementation.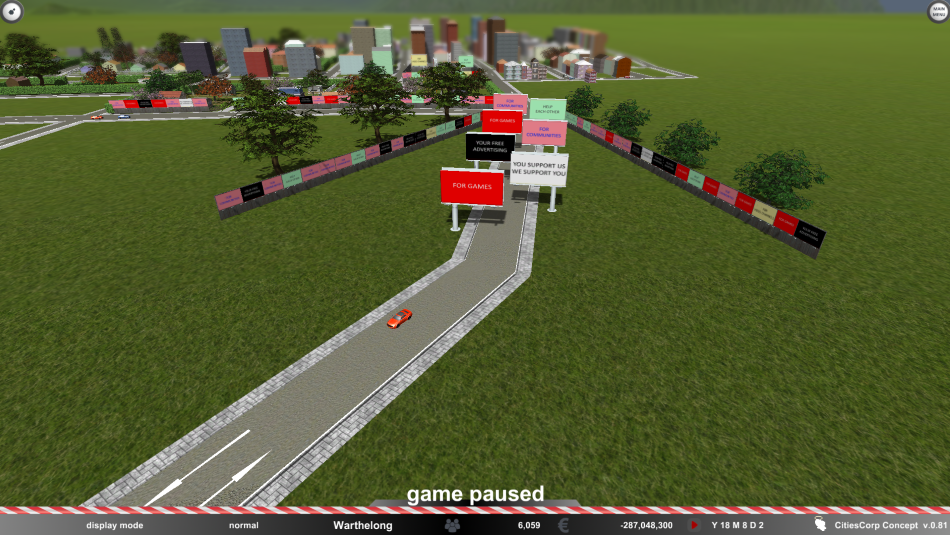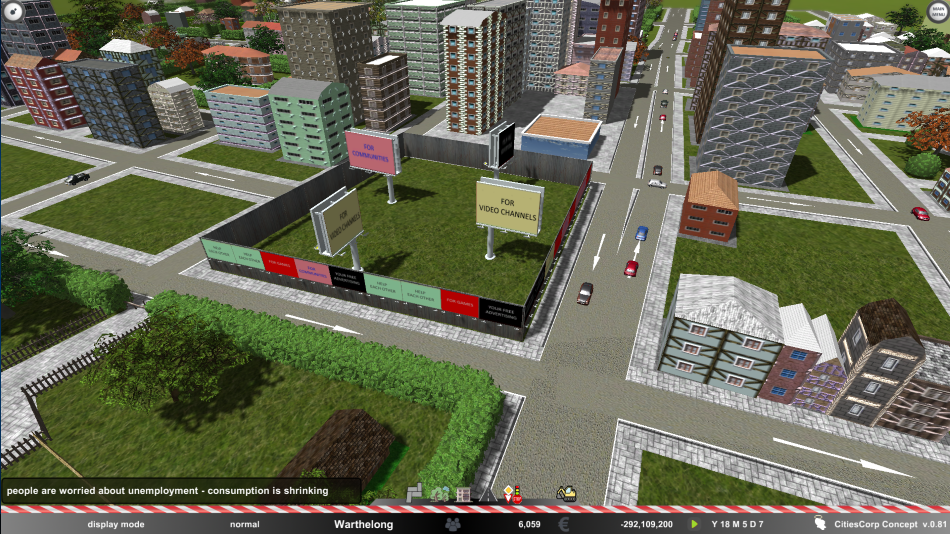 I know, I did not re-discover America with this idea, but hey, let's talk about it.
Please leave a comment what you think about this idea and if you like it, please share it with your people – make it viral!!!
Finally, last but not least important, I've already approached several people to send me their logos for CitiesCorp Concept – if I missed to contact some of you, it's just because of being too busy – sorry for that – if you are interested to get on these billboards, just drop me a mail
Of course, everybody who would like to see his/here logo in the game is invited to contact me as well. It's free. I just need to stress that I'm going to reserve between 10-100 slots, so I will have to limit it. But hey, if this idea works out, all the games will have visibility slots in future, at least according to my humble opinion :-).
Thanks in advance and have a great weekend,
Sebastian